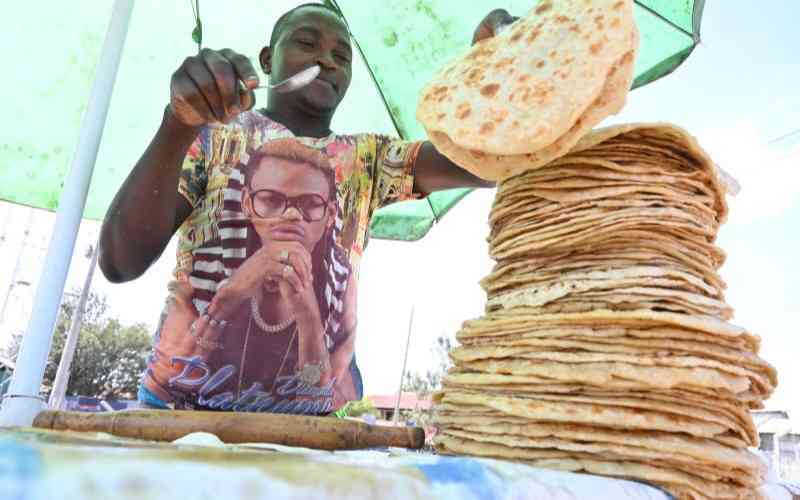 Beyond the religious significance of Christmas, the celebrations mean many things to different Kenyans. This will also play out, in some cases rather dramatically.
"To the children of the rich, it is a day to receive gifts and party. To their village counterparts, it is a day to dress in their Sunday best and munch delicacies they hardly eat throughout the year like chapati, biriani, chicken or cake," says Edward, adding that it is also a big, special day for the village charismatic preacher.
"This is when the man of God rips off churchgoers with impromptu fundraisers, especially when he notices Nairobians' chubby and glowing faces in attendance. I mean, there is always an urgent need, like replacing a broken trumpet for the church choir," laughs Edward.
According to a certain Steve, for the corporate heads, this is the time for photo opportunities with the less privileged in society. This, he says, is normally followed up with the needy in children's homes getting a treat.
"For advertisers, Christmas is the time they persuade and nag parents to purchase for their kids stuff they don't really need," says Steve.
Now that the day means different things to different people, it also follows that it will be spent differently. For some like John, Christmas is the time to dodge and avoid pesky village-bound relatives by flying down to the Coast or outside the country for a holiday!
This is when unhappy single women with no boyfriends or 'sponsors' to cuddle with will hide indoors, watching movies and series.
"For single men, around this time is when they seek ex-girlfriends for short-time reunions to make merry. Meanwhile, this is when 'hustlers' who can't afford travelling to their rural homes hang around Nairobi, gate-crashing parties in the hood," says John.
He adds that for others like college students, this is when they raise funds and throw beach parties. Meanwhile, he says, this is also when Nairobi-based divas and models take their dieting madness a notch higher, worried about gaining tens of kilos through feasting.
"Around this time, our children take us back to that special place the festivities held in our hearts until we grew up and realised Santa was a commercial gimmick," laughs Salim, adding that as one grows older, the less the religious significance they attach to Christmas, instead turning it into a break from the social, political or economic woes troubling the nation.
How X-mas will be spent
For some Kenyans, especially the broke type, Christmas is just a day like any other. They blame commercialisation barons for messing up the solemn day and wish it would pass as quickly as possible for normal life to go on.
"I grew up believing Christmas must be memorable. But with time, I have scaled down my expectations of the festivities. In fact, like most parents, I have developed a phobia for Christmas, especially because of my cash-strapped budget," complains Cecilia.
She, however, is quick to add that when you have children, it becomes even tougher to avoid the Christmas consumerism.
"Children put so much pressure on parents to treat them to a memorable Christmas. Failure to which, they gate-crash neighbours' parties, making their parents feel useless and look bad," she chuckles.
"At every shopping mall, there is a gyrating mechanical Santa, grooving to Christmas carols to lure children into the shops and, in the process, clean out their yuppie mums and dads," says Cecilia.
In these hard economic times, the mainstream perception we got while preparing this report is that, without children who are overly excited about festivities, for most grownups, Christmas is just like any other extended public holiday weekend.
Many will use the day to catch up with friends, relatives or associates over roast goat meat and copious amounts of alcohol, and moan about the government, taxes and corruption.
Related Topics