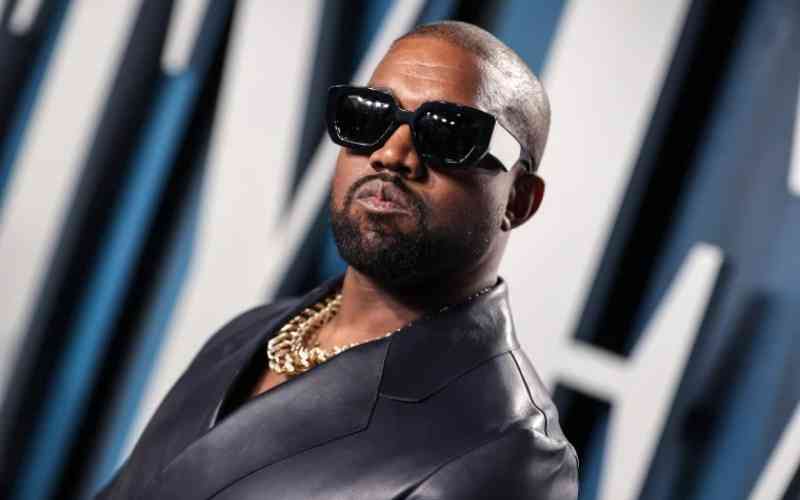 US rapper Ye formerly known as Kanye West has announced that he will take a 30-day 'verbal fast' during which he will not talk to anyone.
Relaying the message through a tweet, the Donda hitmaker said he will use the period to cleanse himself and he will not take alcohol or watch adult movies.
He further stated that he will abstain from intercourse although he will still talk to his followers through Twitter.
"I'm not talking to nooobody for a month. I'm taking a 30-day cleanse. A verbal fast. No alcohol. No adult films. No intercourse. In God we praise. Amen."
Ye was blocked from posting on Twitter and Instagram a week ago over antisemitic posts that the social networks said violated their policies.
In one post on Twitter, Ye said he would soon go "death con 3 on JEWISH PEOPLE," according to internet archive records, making an apparent reference to the U.S. defense readiness condition scale known as DEFCON.
Ye has also suggested slavery was a choice and called the COVID-19 vaccine the "mark of the beast." Earlier this month, he was criticized for wearing a "White Lives Matter" T-shirt to his collection at Paris Fashion Week.
"In a world where conservative opinions are considered to be controversial we have to make sure we have the right to freely express ourselves," Ye said in a prepared statement.
However, his account was later reinstated and Twitter owner Elon Musk was quick to state that he had nothing to do with the move, saying it happened before the $44billion takeover.
"Ye's account was restored by Twitter before the acquisition. They did not consult with or inform me," tweeted Musk on October 28, 2022.
Related Topics