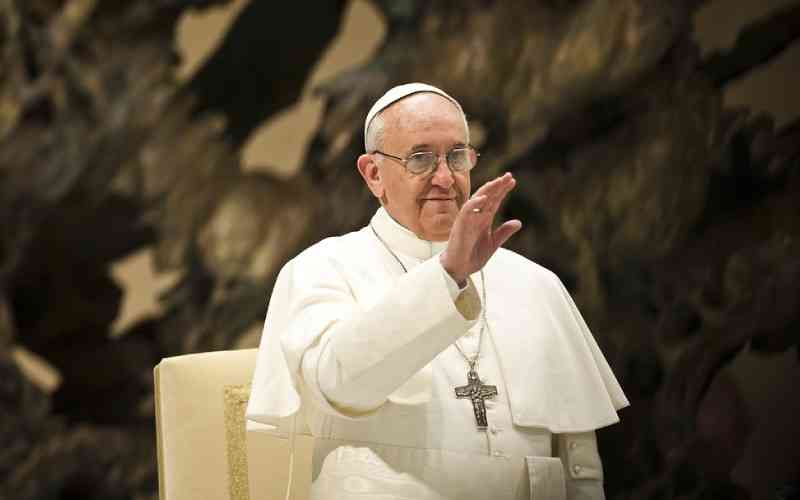 Pope Francis has warned the clergy against digital pornography saying it weakens the soul and is a point of entry for the devil.
Speaking to seminarians in Rome on Monday, the pontiff, while responding to a question about how the new crop of clergy can use modern tools to spread the word, asked those present to exercise caution in the digital world.
"I will not say, 'raise your hand if you have had at least one experience of this'," the pope said. "But if each of you think you have had the experience or temptation … It is a vice that so many people have.
"So many laymen, so many laywomen, and also priests and nuns. The devil enters from there. And I'm not just talking about digital pornography like that of child abuse, this is already degeneracy. Dear brothers, pay attention to this," he said.
Adding: "It is not my world, but you must use them (digital tools). Pornography weakens the soul…it weakens the priestly heart."
He advised those present to "delete such things from their mobile phones," adding that they should do so to keep temptation out of their hands.
The Pope also recounted how he was given a mobile phone when he was ordained bishop in Argentina but only used it once in a phone call to his sister before returning it.
In 2020 there was a bizarre occurrence after Pope Francis' official Instagram account liked a photo of a scantily dressed Brazilian model.
Natalia Garibotto's team joked that they had received the Pope's official blessing and the model rode on the publicity saying, "At least I am going to heaven.'
The Vatican opened investigations into the matter before the photo was 'unliked'.
Pope Francis currently has 8.9 million followers on Instagram and 19 million followers on Twitter.
Related Topics