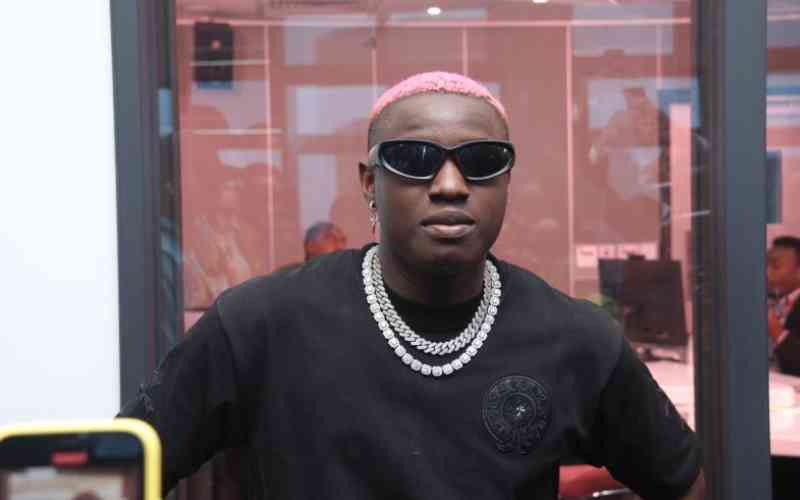 He started in a church choir as a vocalist but is now a continental star. With his countable playlist, Ruger has managed to become a sensation. With his signature one-eye patch, he probably did not see that coming. Or he did? Wotifai! Watifai!
Ruger, real name Michael Adebayo Olayinka, has captured the imagination of thousands of music lovers across the continent. Now at 16 million YouTube views, his new single Girlfriend off The Second Wave Deluxe is the hottest club song in Kenya right now.
His popularity and freshness are ushering in the new face of Nigerian Afrobeat music stars, including Oxlade and the magnificent Tems, the Crazy Tings girl.
While Oxlade is a lady's magnet with his cool boy demeanour and sexy tattoos keeping his KU LO SA hit the top of the charts, it is Ruger who is leading the way. The Second Wave Deluxe is a masterpiece.
With hits like WeWe, Snapchat, Dior and now the runway hit Girlfriend, it was a matter of time before fame and fortune came calling.
Making the way for Ruger is his signature dance. If you have not mastered this move, you are probably missing out. Wotifai! Wotifai! Get It?
A Ruger breakout is a generational change from dominant Nigerian Afrobeats stars like Burna Boy, Davido, Wiz Kid, Tiwa Savage, and Yemi Alade.
Ruger, Pulse can bet, will be Nigeria's next big export in the next two years.
And he knows it.
"I am humbled by the love all my fans in Kenya have shown me. Truly humbled. I promise to be back here for more concerts. Thank you Kenya," Ruger said after his visit here last week.
"I will be live in South Sudan, Juba city for the biggest fest brought to you by Next Level Entertainment. I hope that Juba is ready. I know Juba is ready because news reaching me says that everyone is looking up," he said.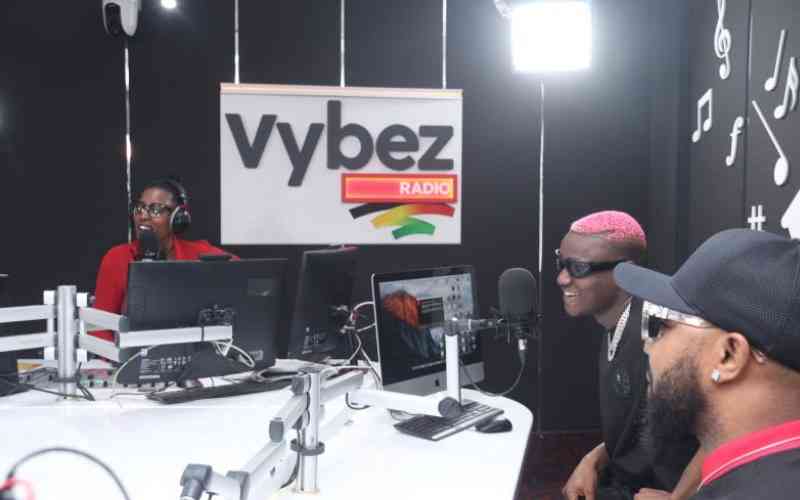 On Monday, the 1999-born singer, songwriter, and performer, together with a strong team from Kenya, crossed to South Sudan where he is staging a mega concert at the Nyakuron Cultural Centre, Juba, a show organised by Next Level Entertainment.
Speaking to Pulse early this week, his team said tickets were almost sold out and that the anticipation was high among fans in Juba. Word has it that dignitaries and government officials might attend the concert.
"The crowd is anticipating a big show. Ruger is really loved here, especially for his Girlfriend song and since we landed, the anticipation is high among fans. I trust this will be one of the biggest shows ever. It is true that Ruger is the artiste to watch across Africa.
He is among the new post-covid stars that are emerging as the force to reckon with," said Eric One Wash, who is part of the team putting the (SKM1) event together.
It is only a year since the performer came into the public limelight, that after signing a record deal with D'Prince. The label has a publishing and distribution deal with Colombia Records as well as Sony Music Entertainment, UK.
Then on March 4, 2021, he released his debut EP Pandemic with it coming to Bounce, which was a big hit across the region. His second EPM The Second Wave mostly hyped by the Dior popularity did not disappoint.
Ruger achieved his mainstream recognition with the release of his debut extended play and its hit track Bounce, which became his major hit and reached number one on Apple Music in Nigeria, and across Africa.
Related Topics