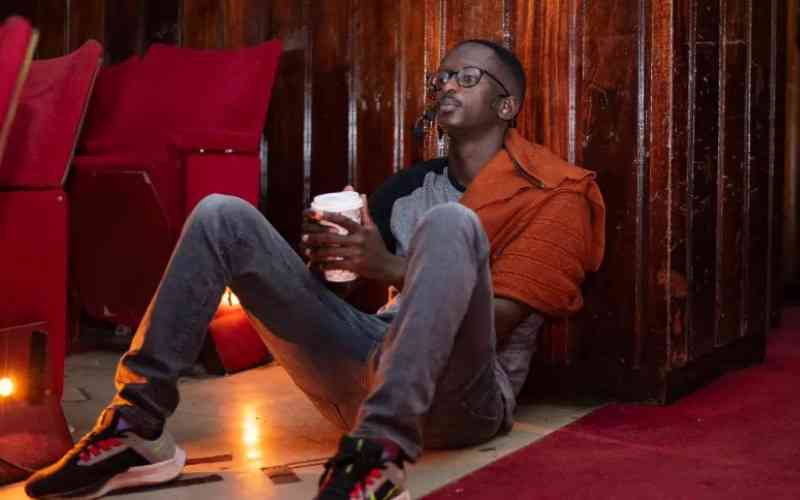 Content creator Njugush has opened up on his encounter with thugs in the Nairobi CBD.
Narrating the ordeal in a lengthy social media post, the former Real Househelps of Kawangware actor started by explaining how a middle-aged woman pretending to be a beggar tricked him into unlocking his car.
"So I'm in town after getting off work around 12am… I'm headed home along University way. In front of me, I see a middle-aged woman limping so I slow down. She smells alcohol but I guessed it's stress so I lower my window a little [sic]. She says she had kids who have not eaten for days….
"She told me she doesn't want money and if I have any food in the car I give her. At this point I am convinced. The stroke that broke the camel's back is when she says, can you open the door you see me if you don't believe me. I'm like, I have kids and I think I'm convinced but just to see how maybe I can come through, I open the door….washalalalala kitanzi shashaa," he said.
No sooner had Njugush opened the door than two men jumped in from the co-driver's side and asked him to drive.
He was then forced to hand over his phone and Mpesa pin as the thieves proceeded to transfer funds from his phone.
"Sasa guys at this point nikajua baas, so the co-driver goes like 'ala Njugush, leo tutacheka. They say they won't be hard on me but their kids lazima wakule. Kwanza simu nikapeana, then nikawaambia labda wabebe costumes zilikuwa kwa gari, nikaekelewa kofi ile ya bladfwakni, so chap chap nikaitishwa M-Pesa Pin," he said.
After being made to drive around town, Njugush was finally ordered to stop and the thieves alighted.
"They told me where to stop [and] the two jamaas alighted first, mrembo as she tried to alight, I saw the phone on her right hand. The engine was running and I tried grabbing my phone from her hand and it fell hapo chini back left. I knew that was my queue to speed as the guys walikua wameanza kurudi and off I left straight to Central," he continued.
Although shaken, the funnyman urged netizens to be vigilant while driving to avoid being mugged.
"Be on the lookout watuz opening the door is where I did it. Glad they didn't harm me, wacha watoto wakakunywe maziwa lakini now I know better. Lakini kukaribishwa Nairobi nayo nimekaribishwa mara kadhaa," he concluded.
Related Topics