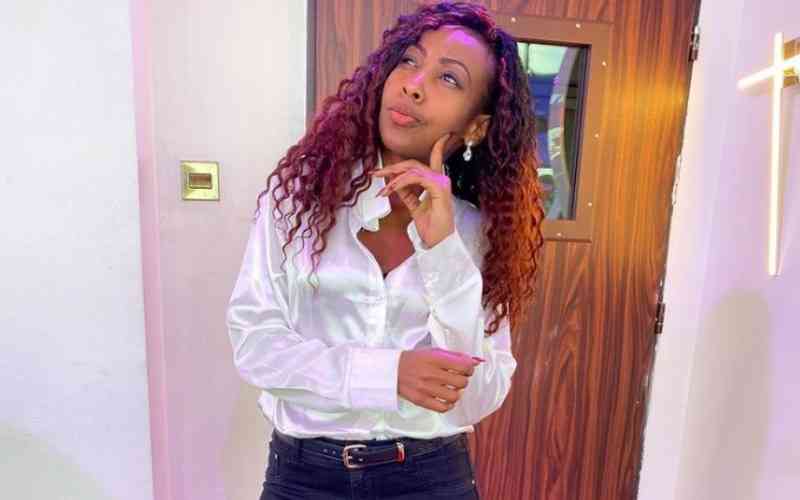 NRG Radio presenter Mwalimu Rachel has advised single mothers against clubbing with their children as it might be detrimental in the long run.
Speaking on a radio show, the former Sailors manager explained that most single mothers are tarnishing their reputation by partying with their children, something fathers would never do.
"Single mothers tunachoma. We have seen this scenario with many single mothers, whereby you've got a daughter who is yes of age, 22 even, or a son and then they go out to the club together. Fathers are not doing the same thing. Single fathers are not doing this, those even in married situations are not doing this," she said.
According to Mwalimu Rachel, parents having fun with their kids in clubs might compromise respect.
"Like it or not, the respect they have for you will drastically reduce. That respect, that adoration it will reduce. We must try as much as possible even though we have younger mothers now we must maintain a certain level of decorum. Respect must prevail," she added.
Mwalimu Rachel went on to point out that parents should strive to have a strong relationship with their children while sober and not in clubs.
Using herself as an example, Mwalimu Rachel went on to state that she would never party with her child and would rather go to a different county to have her fun than risk bumping into her child in one of the Nairobi clubs.
"Your mother can be your best friend but let it be that way when we are both sober and I am giving you sober advice.
"Yes I am a single parent, yes I do go out and party with my friends. When the time comes when my child will be old enough to have an ID and there are chances of us bumping into each other in a club, I'd rather go party in another county," she said.
Related Topics