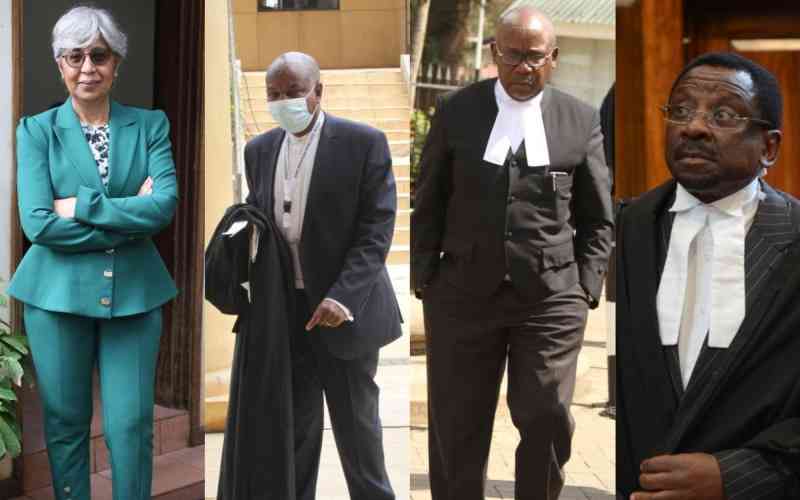 Former Chief Justice David Maraga once remarked that Kenya is a very litigious country with thousands of cases filed in courts every year.
Not surprisingly, the recent Supreme Court petition pitting President William Ruto against Azimio's Raila Odinga was a feast for thousands of Kenyans who spent hours glued to the TV sets watching the Crème de la crème of Kenya's legal fraternity.
Prof Githu Muigai
Whenever he steps into court, former attorney General, Prof Githu Muigai will most of the time have the honour of being the first and the last to speak on behalf of the lawyers present.
Not that he is always the oldest in the room. He is not only one of the few lawyers who enjoy the title of Senior Counsel but is both a craftsman and scholar of the law, having navigated both academia and practice.
Prof Muigai holds a Bachelor of Law Degree from the University of Nairobi, a Masters in Law from Columbia University Law School and Doctorate in Law from the University of Nairobi and a Diploma in law from the Kenya School of Law.
The partner at Mohamed Muigai LLP Advocates specialises in public procurement law, corporate finance, civil and commercial litigation. He is a Fellow of the Chartered Institute of Arbitrators (FCIArb).
The man who went Alliance is a lover of poetry and an erudite speaker who literally holds court when he is in court, and, like boxing great Mohammad Ali, dancing like a butterfly and stinging like a bee. When he resigned as Attorney General, he joined University of Nairobi as Associate Professor of Law and resumed legal practice.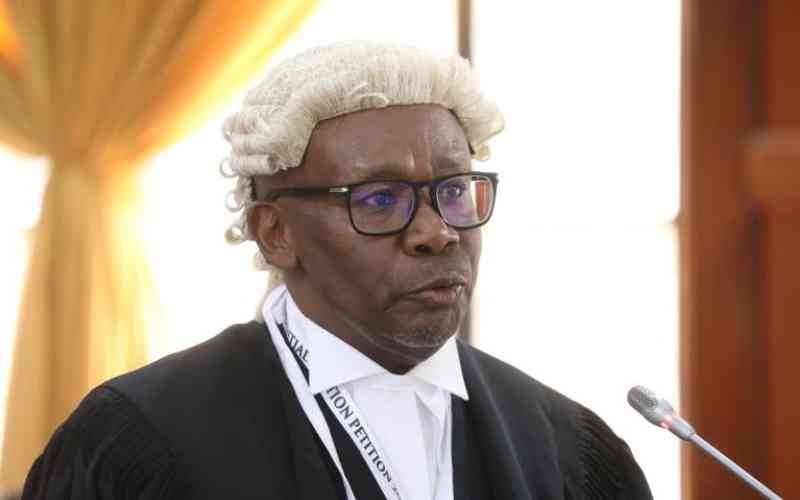 James Orengo
In one of his many interviews, the Siaya Governor and long-serving member of parliament, who is nicknamed Nyatieng' (grinding stone) in Dholuo and "the walking constitution" in legal and political circles, said he is a shy person. But in public, the Senior Counsel is like a lion that tears apart its prey when dismantling and submitting on tough legal questions.
Orengo has undoubtedly lived a full life both as a lawyer and a politician and is never shy to pride himself as one of the senior-most lawyers of his generation whose name is everywhere in law book records.
With close to 45 years experience in the corridors of justice, Orengo's law practice has been full of activism that dates back to his days at the University of Nairobi where he was a student leader.
He has been the trusted lead lawyer for former Prime Minister Raila Odinga and has been a constant figure at the Supreme Court handling all the presidential election petitions with his sheepish smile during submissions that compliments his solid arguments.
Orengo, also one of the finest political speakers of his generation, is the managing partner of JAB Orengo Advocates and at 71 years, he remains one of the solid rocks who are not afraid to take any big case, even if he ends up losing. Damn good dancer too.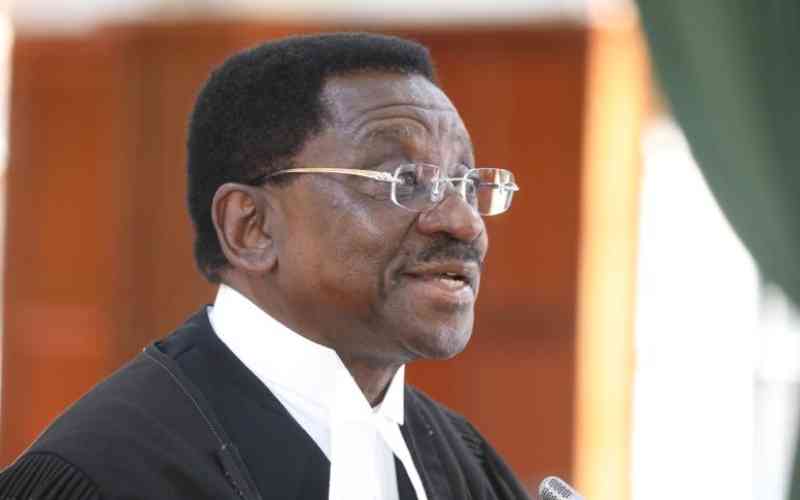 Fred Ngatia
The Senior Counsel is fondly referred to as "the presidents' lawyer" and is undoubtedly credited with ensuring that both Uhuru Kenyatta and Dr Ruto ascended to the presidency.
When Uhuru's victory was challenged at the Supreme Court in 2013, he led the team that convinced the apex court to affirm the victory. It is the reason why Dr Ruto trusted him to lead his team that ensured his victory in the August 9 polls.
Ngatia is a seasoned lawyer synonymous with some of the biggest and landmark cases in the country, including saving thousands of death row prisoners when he convinced the apex court to abolish the mandatory death sentence.
The 66-year-old has achieved top honours, accolades and almost everything a lawyer would wish to fulfill in his 43 years of legal practice and was ranked the top lawyer in dispute resolution by the Global Chambers in 2019.
According to the respected global firm which audits lawyers and law firms across the globe, Ngatia is the go-to person when you want your legal issues sorted.
Ngatia has a Bachelor of Law Degree from the University of Nairobi and two Master's Degrees from the London School of Economics and Strathmore University.amson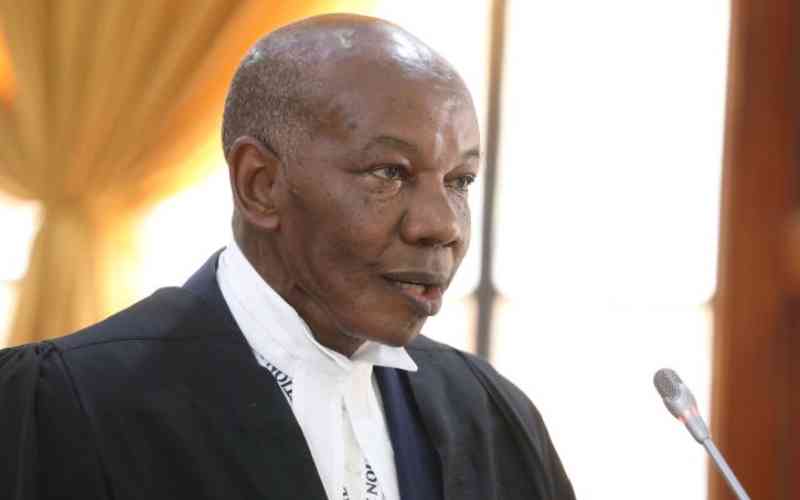 Dr John Khaminwa
When his peers and age mates have retired from active legal practice, Dr John Khaminwa is not about to hang his boots and with over 60 years of experience, it baffles everyone why he has never been conferred the rank of Senior Counsel.
At 85 years, Dr Khaminwa has not lost his charisma and legal acumen. He still remains the ever-alert and astute lawyer who knows which strings to pull to win any case. His passion to fight for people's rights has not faded with his age.
The veteran lawyer is the pillar behind Khaminwa & Khaminwa law firm and will for many years remain an icon of the law following his fight for cultural rights during the protracted battle to bury criminal lawyer, SM Otieno.
Khaminwa says the practice of law is therapy and that listening to people's problems rather than his own relieves his stress and gives him the strength to represent them in court.
Perhaps the only lawyer whose seniority matches Khaminwa's is the highly regarded Pheroze Nowrojee, who retired a couple of years ago.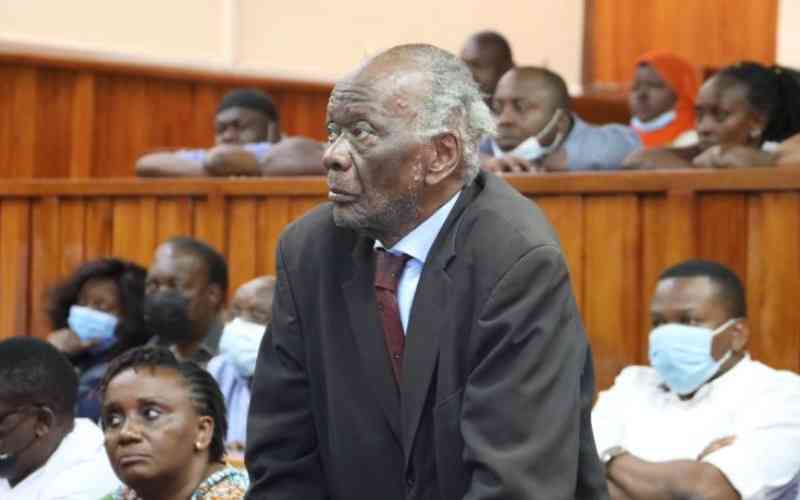 Zehrabanu Janmohamed
You will be forgiven for wondering how Senior Counsel Zehrabanu Janmohamed juggles and manages the many hats she wears.
If not on the pitch following and cheering cricket matches, she will be knocking doors soliciting help to needy people in society. If not in the corridors of justice battling out big cases, you will find her at her law firm, Archer & Wilcock where she is a senior partner.
Despite the many positions she holds, Ms Janmohamed is among the top legal minds in the country which saw her break the barrier to be conferred the exclusive rank of Senior Counsel in 2020.
As an all-rounder within the legal circles, she has handled cases in all divisions from criminal, civil litigation, family disputes, commercial and constitutional issues.
During the recent presidential election petition, she was the tall lady who stood among men whose light-hearted comments help lift the gloom.
Zehrabanu has a Bachelor of Law Degree from the University College London (UCL) and began her practice as Barrister in the UK in 1987 before returning to Kenya in 1988 to join Archer & Wilcock as a pupil before scaling the ranks to senior partner in 2002.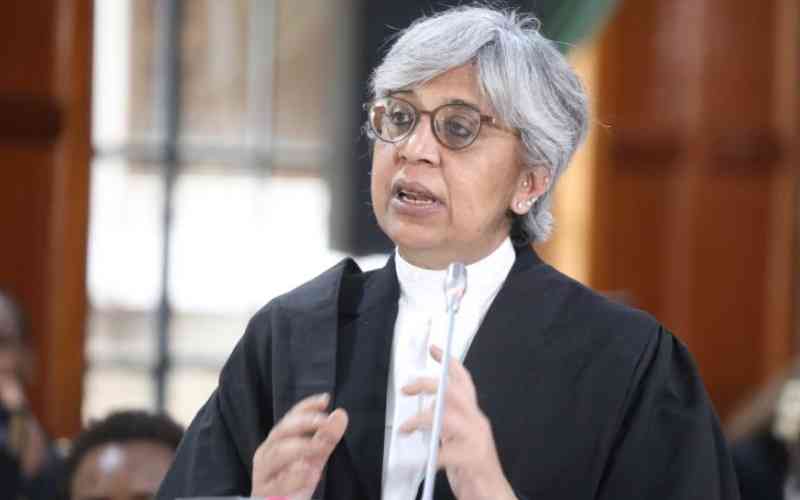 Judy Thongori
Ms Thongori is the go-to fixer of marital disputes with over 30 years of experience in family law. She crowned her remarkable legal practice when she was conferred the prestigious rank of Senior Counsel in 2020.
She appears humble and friendly whenever you see her walk along the court corridors, but when she goes to war in defence of any family unit, you don't want to get caught in the crossfire.
Her law firm, Judy Thongori & Company Advocates prides itself as a premier family law firm that delivers legal services in matrimonial disputes, children's rights and succession disputes. The experience saw her involved in developing the Matrimonial Property and Marriage Acts.
As a former executive director of the Federation of Women Lawyers (FIDA-Kenya), Thongori is an experienced litigator, advisor and mediator in family law matters. She was the first woman in 2013 to be inducted into the Roll of Honour by the Law Society of Kenya for distinguished service.
The University of Nairobi Bachelor's and Master's degree graduate has contributed to international litigation on children and family issues through opinions for Courts and lawyers in the United Kingdom, France, Netherlands and other countries.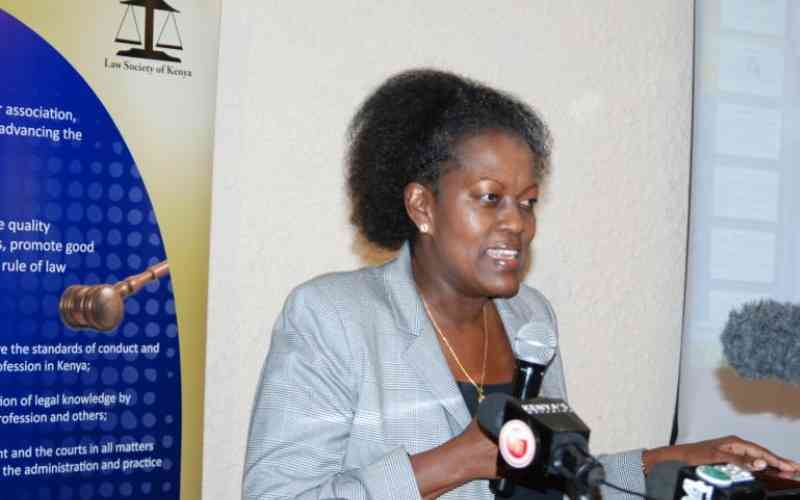 Kioko Kilukumi
In 2011, Senior Counsel Kioko Kilukumi narrowly missed out on being appointed the country's Director of Public Prosecution.
One of Kenya's finest criminal lawyers, the Senior Counsel with over 30 years of legal experience has established himself as a skillful lawyer who conducts his business without emotion and does not discriminate his clients, serving both the mighty and lowly of society.
He has represented President William Ruto, the late former Finance Minister David Mwiraria, former Kitui Governor Charity Ngilu and former Migori Governor Okoth Obado before adding another feather by defending Dr Ruto's victory at the Supreme Court.
Although he has a bias toward criminal law, Kilukumi is an all-round lawyer who also represents clients in commercial and constitutional law disputes.
He started his career at Kaplan and Straton Advocates in 1990 before moving to Swaziland as a public prosecutor and returned to the country in 1996 to establish his law firm, Kilukumi & Company Advocates.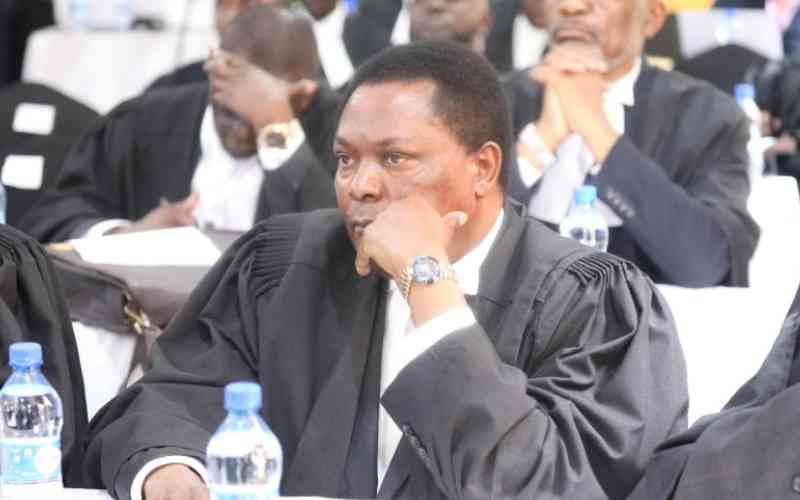 Ambrose Rachier
Ambrose Rachier is the founder and Senior Partner of Rachier & Amollo Advocates. He is an Advocate of the High Court of Kenya of over 30 years standing. He spearheaded and championed the evolution of a legal regime and system geared towards the protection of the rights of people living with Aids, and chaired the task force on HIV/Aids, credited with the creation of a draft bill on HIV/Aids. He is currently a member of the Kenya Medical Research Institute and National Ethical Review Committee and the Chairman to the KELIN Board of Directors.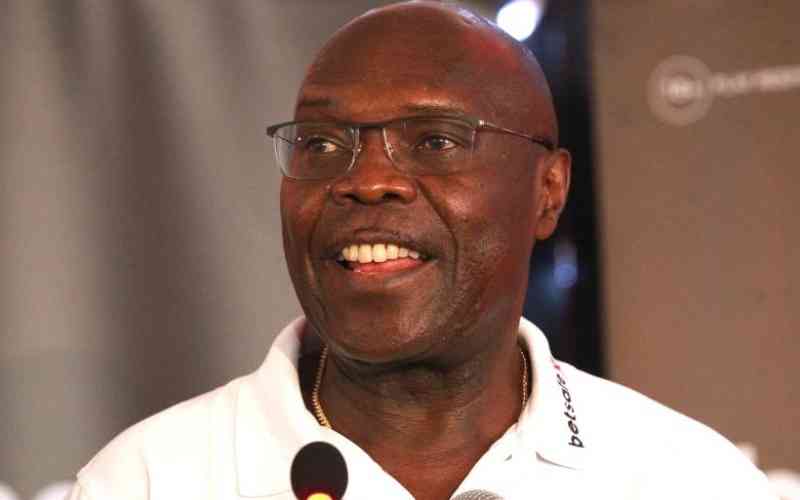 Anne Kiunuhe
She is a lawyer and a certified accountant, who is a Partner in the Corporate Department at Anjarwalla & Khanna Law Firm, in Nairobi. She serves as the Editor of Legal Notes, a quarterly newsletter published by Africa Legal Network (ALN), an alliance of law firms in 16 African jurisdictions. She specialises in competition law, intellectual property law, Information technology law, telecommunications law and in mergers & acquisitions. She serves as the co-head of the Competition Law Department at her law firm. Anne Kiunuhe has also served as faculty in anti-trust law for the American Bar Association. She served as a lead-organizer of the first joint COMESA/Kenya Competition Conference. She has also represented Kenyan interests at the COMESA Competition Workshop 2014.
She is a prolific writer on contemporary legal topics and a regular speaker at corporate law conferences. In 2015, she won the CFC Stanbic Rising Star Award, in the Professional Services category.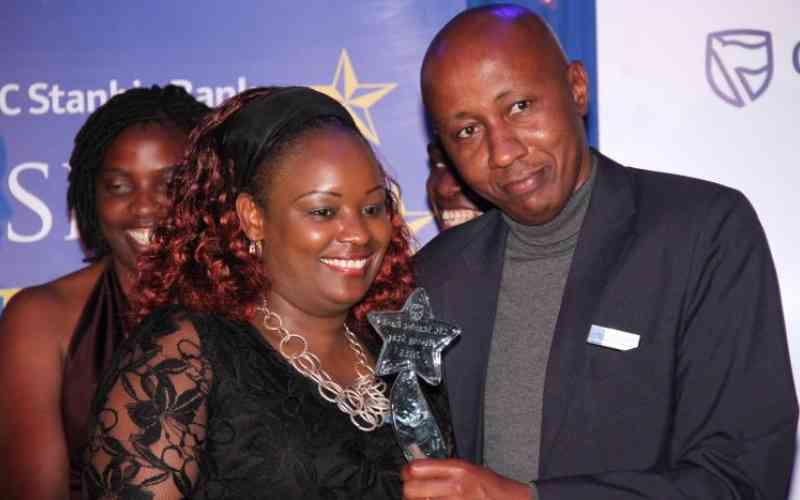 Jotham Arwa
He is the Managing Partner of the law firm of Rachier & Amollo Advocates, where he heads Legal Consultancy and Commercial Law department. Arwa, arguably one of the most brilliant legal and analytical minds in the business, has tremendous experience in civil and criminal law in addition to his impeccable expertise in commercial matters. He has rendered numerous complex legal consultancy services in various fields over the years and has a wealth of experience in legal and regulatory framework review. He has taught law in various universities and colleges including Kenya school of monetary studies, Kenya school of law, University of Nairobi and he is presently lecturing law at the Jomo Kenyatta university Agriculture and technology.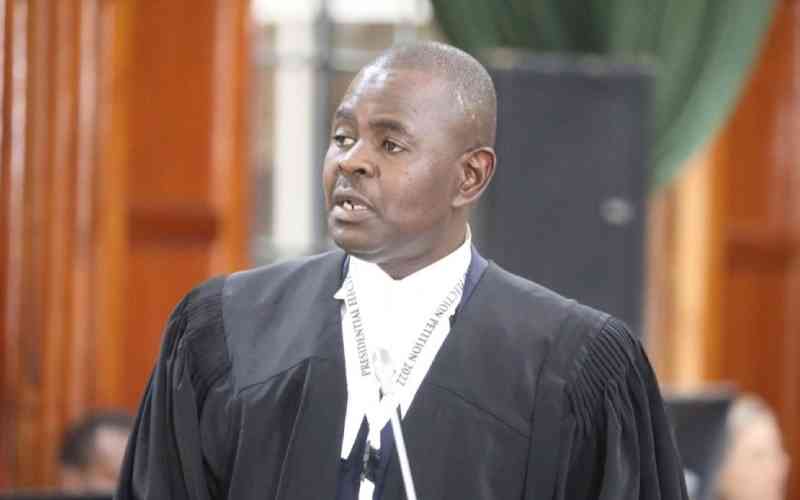 Mohammed Nyaoga
He has extensive experience in civil and commercial disputes, and is also considered a go-to specialist for admiralty and maritime law. He specialises in corporate finance, civil and commercial litigation. He is a recognized authority on bank securities. In addition to the practice of Law, he is the immediate past Vice -Chairman of the Law Reform Commission and the Chairman of its Business Laws Committee.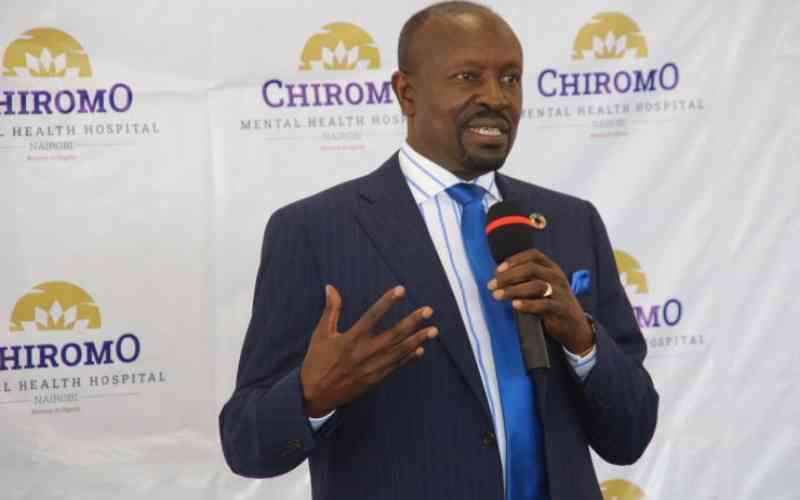 Ben Sihanya
Prof Ben Sihanya, Scholar-in-Residence at the University of Nairobi Law School, is an academic, researcher and consultant with extensive expertise in intellectual property (IP) law, constitutionalism and related legal fields. He is founder and CEO of Innovative Lawyering & Sihanya Mentoring, a legal consulting and research firm based in Nairobi. Sihanya obtained his JSD from Stanford Law School, and has served as Dean of Law, and as Chair of the Department of Commercial Law, at the University of Nairobi.
Chair of the Kenyan Copyright Tribunal, and a former member of the Kenya Copyright Board. In 2011, he was appointed to Kenya's national Task Force on Education, mandated to align education to the Constitution of 2010.
Sihanya has consulted to several intergovernmental and international organisations, including the WTO, WIPO, UNDP, UNESCO, the East African Community and Consumers International.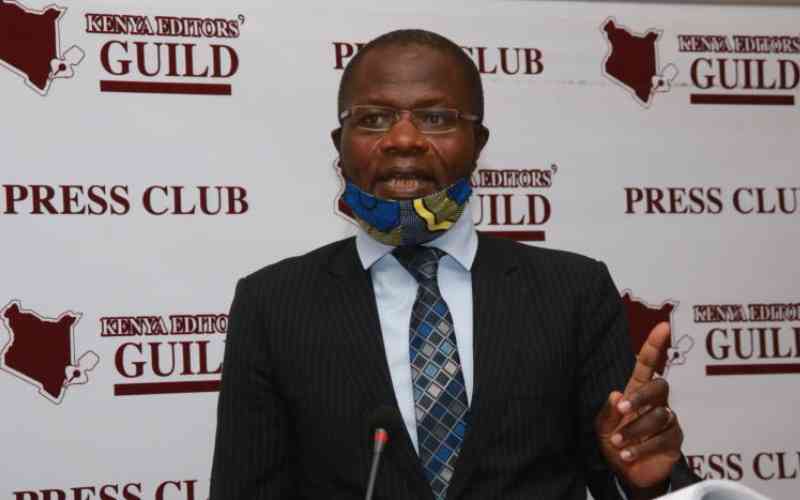 Related Topics