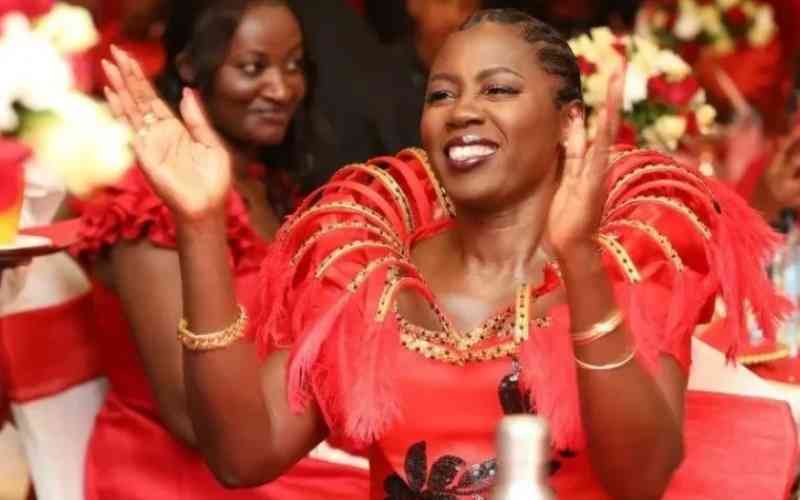 Days after a section of Kenyans online accused her of trafficking girls to Saudi Arabia, Akothee has come out to defend herself.
Through a lengthy post on Instagram, the singer said she has often been subjected to hate but she chooses to hold her head high.
"Loved by many hated by few respected by all! Call police. Kenyans have accused me of everything that could kill me, but I have refused to die. They even accused me of having HIV, forget about eating Foundation money, not to talk about prostitution [sic], and don't forget about the many baby daddies and five children from 5 different fathers. KENYANS have accused me of recruiting their girls to Europe to go sleep with muzungus dogs, same Kenyans have accused me of Illuminati even as far as sacrificing my employee who died in his home. Kenyans have accused me of being a bad role model to their children. This same Kenyans have accused me of Saudi Arabia saga," she wrote.
According to the Akothee Safaris founder, Kenyans have trashed her ability to sing and do not believe she is talented.
"Kenyans have tried trading me in with the likes of Yemi, Tiwa. They even deported me with my children to Tanzania to take me they are tired. These same Kenyans don't believe I have a talent not even one, these same Kenyans. Don't even believe that I actually own the life I post, they think I fake and post for show off like the likes of other celebs. These same Kenyans have called my children all sorts of names from ugly to fatherless. These same Kenyans have accused me of selling drugs, These same Kenyans including the ones living in diaspora have accused me of receiving donations on behalf of the foundation which I used for my own personal use. These Kenyans have accused me of stealing wealth from Muzungus," she went on.
The vocal social media influencer urged critics and those aggrieved to take her to 'Supreme Court', adding that going forward she will not explain herself to anyone.
"Mimi ndio niko bro and sis call Supreme Court, DCI are taking too long. From today, anything you hear about me believe it it's true you can also add yours," she concluded.
Related Topics