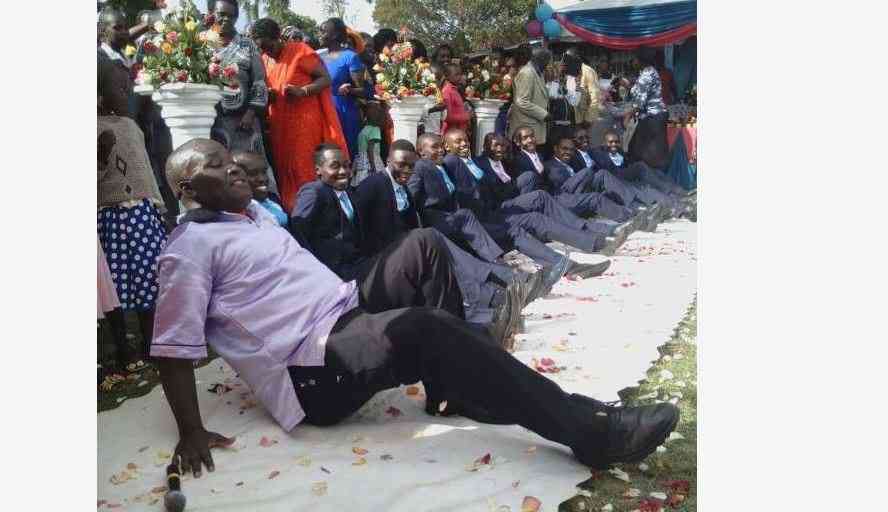 As the sun sets on a cold Friday evening, thunder accompanied by lightning engulfs the skies. There is the possibility of the heavens opening soon, threatening those who had planned to go out with a night bereft of entertainment.
A few minutes later, calm returns as the dusk settles, gently nudging those who had plans to go out to do so. There is the promise of a weekend full of entertaining activities.
The coronavirus pandemic is almost behind us, and revellers can sample the now throbbing social life in different entertainment spots spread out in the central business district and the city's environs for the next two days.
For the youth, the partying ends on a Sunday morning when they catch up with much-needed sleep to ready for yet another week of nation-building.
This was the trend for Nakuru's party lovers before the Covid-19 pandemic struck in 2019, a dark period that saw the nightlife come to a near stop. Apart from denying party lovers a lifestyle, scores of people whose businesses were pegged on entertainment activities had their livelihoods destroyed.
Today, however, there is a comeback of live bands in entertainment joints as revellers hop from one nightclub to the other in search of much-needed entertainment.
In one event earlier this month, which plays its compositions sang in Lingala, Kiswahili and English, entertained attendees.
Indeed, owners of social joints are happy that business is picking up. "We need to have popular bands coming to our joints more often. They are a great attraction to our customers and promote local tourism," said a business owner on Kanu Street.
The live bands have also positioned themselves to grab opportunities as they fight for recognition through their performance in nightclubs, political events and get-togethers.
Friends of Lake Nakuru Singers is another group that has been entertaining dignitaries in social and political functions.
According to the group's director Joseph Odhiambo, the group can perform either during the day or at night, depending on the client's requirements.
Recently, the group held a performance that was attended by top county officials. "Getting a chance to perform in such functions is a great achievement, and we are determined to do better in future," said Odhiambo.
VITS Band is another entertainment group that has been entertaining revellers in hotels. "It has been tough for the past two years, but we have persevered. We are happy to be back in business, and we hope to recover lost ground," said the band leader Thomas Mokaya.
Related Topics