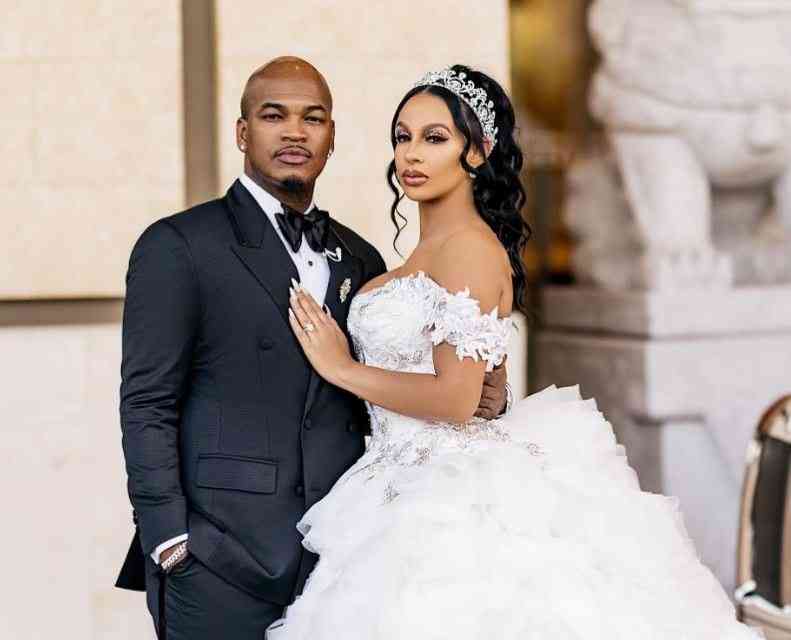 They say you lose them how you get them, and no one is learning this faster than Ne-Yo's wife, Crystal Smith. The couple has called it quits over Neyo's alleged rampant cheating with multiple women. The two met and began their relationship when Ne-Yo was still engaged to his fiancee Monetta Shaw, whom he left for Crystal in June 2013. Still, it seems you can't teach an old dog new tricks as Crystal, 36, is now accusing Ne-Yo, 42, of being unfaithful to her.
In a lengthy post, Crystal shared that she was leaving their eight-year relationship due to infidelities on his part. Via an Instagram post, she wrote;
"Eight years of lies and deception. Eight years of unknowingly sharing my life and husband with numerous women who sell their bodies to him unprotected ... every last one of them! To say I'm heartbroken and disgusted is an understatement. To ask me to stay and accept it is absolutely insane. The mentality of a narcissist. I will no longer lie to the public or pretend that this is something it isn't. I choose me, I choose my happiness and health and my respect. I gained three beautiful children out of this, but nothing else [except] wasted years and heartache. I ask that you all please stop sending me videos or information of him cheating because what he does is no longer my concern. I am not a victim. I'm choosing to stand tall with my head held high. If someone can't love you the way you deserve, then it's up to you to love yourself. With no hate in my heart I wish him nothing but the best."
View this post on Instagram
The couple had just renewed their wedding vows in Las Vegas in April 2022, six years after their wedding in 2016. However, this is not the first time Crystal has attempted to leave the marriage over the same accusations. A year and a half ago, Crystal left her Grammy award-winning husband, but they later reconciled in November 2020.
In an interview with the New York Post, Ne-Yo's ex-fiancee, Monetta Shaw, had given Crystal a warning to be careful with the "because of you" singer saying;
"She seems like a nice girl, but I would be worried if I were she. How does she know that he's not going to do the same thing to her that he did to me?"
Shaw spoke about how the singer pulled the plug on their relationship just two months before the wedding, saying he didn't want to be in a monogamous relationship with her. This devastated her as she and the RnB superstar decided to "burn" her tubes (a procedure requiring the fallopian tubes to be cut or blocked to disrupt the path normally taken by eggs from the ovaries) after they decided that two children were enough.
Responding to Crystal's Instagram post, Ne-Yo took to Twitter to say;
"For the sake of our children, my family and I will work through our challenges behind closed doors. Personal matters are not meant to be addressed and dissected in public forums. I simply ask that you please respect me and my family's privacy at this time."
Related Topics