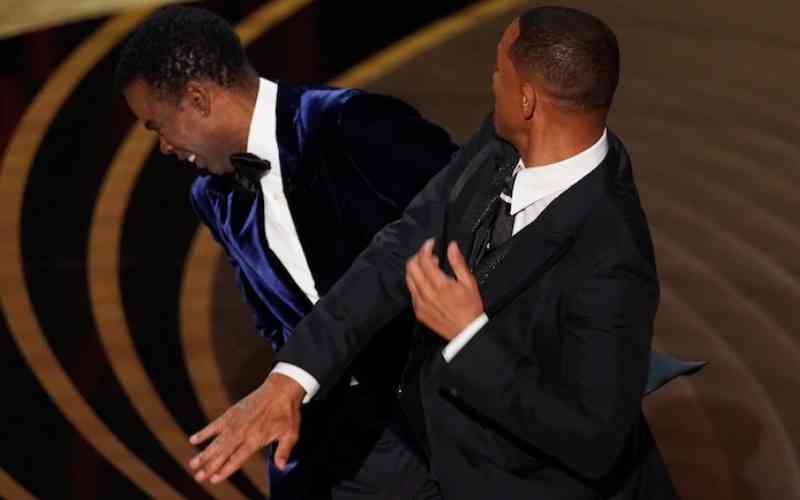 Award-winning actor and film producer Will Smith has apologized to Chris Rock for smacking him on stage during the Oscars in March 2022.
Through a video posted on his YouTube channel on July 29, 2022, Smith responded to a number of questions regarding the incident and said he was deeply remorseful for his actions.
Asked why he did not apologise in his acceptance speech, the I am Legend actor said at the time everything was fuzzy but he has since reached out to Chris although he is not ready to talk.
"Over the last few months I've been doing a lot of thinking and personal work. I was fogged up by that point. It's all fuzzy. I have reached out to Chris and the message that came back is that he is not ready to talk and when he is he will reach out.
"So I will say to you Chris, I apologise to you. My behaviour was unacceptable and I'm here whenever you're ready to talk," he said.
Smith also apologized to Chris' mother Rosalie Rock and brother Tony Rock, acknowledging that he acted on impulse and had no idea his actions would affect many people.
On his friendship with Tony, he admitted that the damage is probably beyond repair.
"One of the things about that moment, I just didn't realise…I wasn't thinking about how many people got hurt in that moment."
He went on to state that he has done a lot of soul searching in recent months and admits he should have handled the situation in a more controlled manner.
Asked whether his wife Jada Pinkett's reaction to Chris' joke rubbed him the wrong way, Smith absolved her from blame saying she had nothing to do with it.
"I made a choice on my own from my own experiences, from my history with Chris. Jada had nothing to do with it. I'm sorry babe…I wanna say sorry to my kids and my family for the heat that I brought on all of us," he said.
The actor also apologised to his fellow nominees for tarnishing a special moment in their careers.
He expressed regret for his actions and for disappointing those who look up to him saying he is working on himself to be a better person.
"Disappointing people is my central trauma. I hate when I let people down so it hurts me psychologically and emotionally to know I didn't live up to people's image and impression of me and the work I am trying to do is to be remorseful without being ashamed of myself.
"I am human and I made a mistake...I know it was shocking but I promise you I am deeply devoted and committed to putting light and love and joy into the world and if you hang on I promise we will be able to be friends again."
In a previous statement, Smith admitted that his behavior was 'poisonous and destructive' and he reacted emotionally. He added that the joke about Jada's hair was a bit too much to bear.
Rock, in a joke about Jada Pinkett Smith, had referenced the 1997 film G.I. Jane in which actress Demi Moore shaved her head.
It was unclear whether Rock was aware that Smith's wife has a disease that causes hair loss.
Related Topics