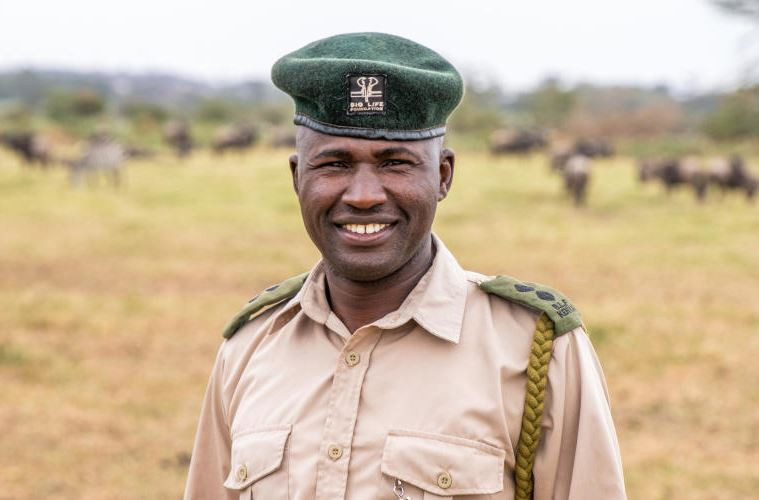 A Kenyan ranger has been named among the top 10 winners of this year's International Ranger Awards.
Daniel Popote Sapulai emerged among the best in 43 countries to win the IUCN World Commission on Protected Areas ranger awards in the ongoing African Protected Areas Congress in Rwanda. He works at Big Life Foundation within the Amboseli-Tsavo-Kilimanjaro ecosystem,
The awards recognise individuals and ranger teams that have gone above and beyond the call of duty to protect wildlife and support local communities. They recognise the remarkable work of rangers in protected areas around the world.
This year, Sapulai emerged among the top 10 from a pool of 113 nominations across 43 countries. The awards, which were launched in 2020 intend to improve rangers' capabilities, raise awareness about the critical role they play in conservation efforts, and help share rangers' unique stories and perspectives.
According to Big Life Foundation, Sapulai's passion for conservation began as a teenager when he used to herd his family livestock in Kimana region in Amboseli where he grew up. Sapulai has since risen to the position of operation Commander at the organisation.
"He desired to work as a KWS ranger but was unsure if this would ever materialise because he lacked formal education. The rangers were so impressed with Popote's knowledge of bush-craft that they asked him to apply to the African Safari Club, a tourism operator who was hiring rangers from Popote's community at the time.
Despite having fewer qualifications than the other applicants, his understanding of animal behaviour convinced the ASC to take him on as a ranger in 2003, and he was stationed in Kimana Sanctuary," Big Life Foundation noted.
Even after Sapulai lost his job when African Safari Club fell on hard times, his passion for the land and wildlife he had been protecting, led a small group of rangers on foot patrols to ensure it was not overrun by poachers and charcoal producers.
Related Topics