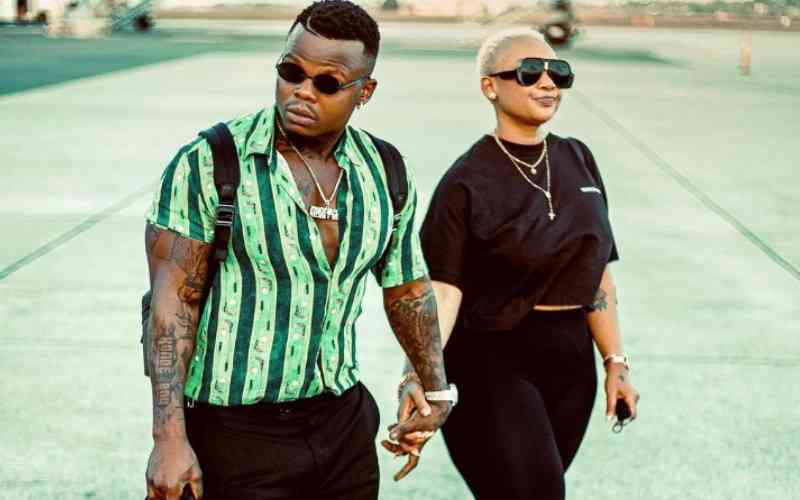 Bongo Flava star Harmonize's fiancee, Fridah Kajala has turned a year older.
Celebrating the special day, the singer took to his social media to profess his love and affection for the actress in a tear-jerking post.
Sharing a picture hand in hand, Harmonize confessed he was madly in love with the Tanzanian beauty and could not wait to finally make her his wife.
According to the award-winning musician, his fiancée has earned his full trust in all matters concerning him, including his brand and management.
Happy Birthday Love of My Life Miss Bantu to marry you is a dream and we are almost there Inshallah. To make you my manager it shows kiasi gani nakuamini, kiasi gani wewe ni wamuhimu katika maisha yangu najua wengi wanakubeza, wengi hawaamini kwamba unaweza simama imara katika kazi hii yenye ugumu. Yes you can. Najua huna muda wakuprove wrong anyone, you just wanna make me proud. Jua kwamba nakuamini sana na sina mashaka kabisa!" he wrote.
Since making the decision to settle with the love of his life, Harmonize disclosed that he has learnt to love and respect his female fans even more now that he knows what love really is.
"Kukupenda and kuwaheshimu wanawake wengine ndo kitu nimechagua. Yes muziki ni kazi yangu na mashabiki wakike ndio nguzo yangu ila sidhani kila mwanamke anaenishabikia basi ananitaka kimapenzi. Nimegundua kundi la mashabiki zangu wengi ni watu wanaojitambua na wanajua maana ya maisha ushabiki and hanasa and Kazi yangu Haiwezi Badiri who I am," he went on.
For the Konde Music Worldwide CEO, he has found his soulmate in Kajala and cannot wait to spend eternity by her side.
"Nilijiweka siku nitakapo pata chaguo la moyo wangu, mtu aliejitoa kupambana vita vyangu sitojali ni wapi sangapi nafanya kazi gani muuni nitampatia moyo natulia zangu finally it's here…!! I LOVE YOU HOMIE LETS DO THIS LIFE TING @kajalafrida," he concluded.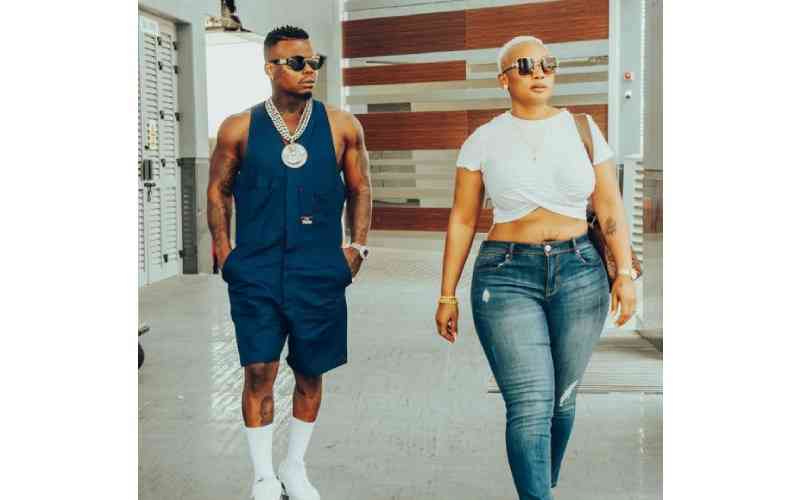 Relationship
The two love birds have been through the mud with their relationship since announcing they were together.
Roughly months into their new found love Kajala broke up with the Uno crooner on grounds that he was flirting with her young daughter Paula.
The actress went on to block him on all platforms and decided to start over. It was however not long before Harmonize began an apology strategy to try and win back Kajala.
After numerous attempts, Kajala finally decided to forgive him and the two were lucky to rekindle their love and continue from where they left off.
Hinting at her reason for forgiving the singer in a previous Instagram post, Kajala said, "Forgiveness isn't saying what they did was okay, it's just saying you won't hold onto that negative energy any longer."
Not long ago, Harmonie surprised the social media influencer by going on one knee and asking for her hand in marriage, to which she said yes.
"Kuna wakati mtu huamini kabisa kinachotokea kwenye maisha yako, mimi siamini kabisa kama K (Kajala) ni wangu sasa. Mwenyezi Mungu ni mwema sana, amenisogeza karibu kabisa na mwanamke wa maisha yangu, maana nitampenda siku zote, nampenda mno furaha ya maisha yangu ipo mikononi mwake sasa," he wrote.
Related Topics