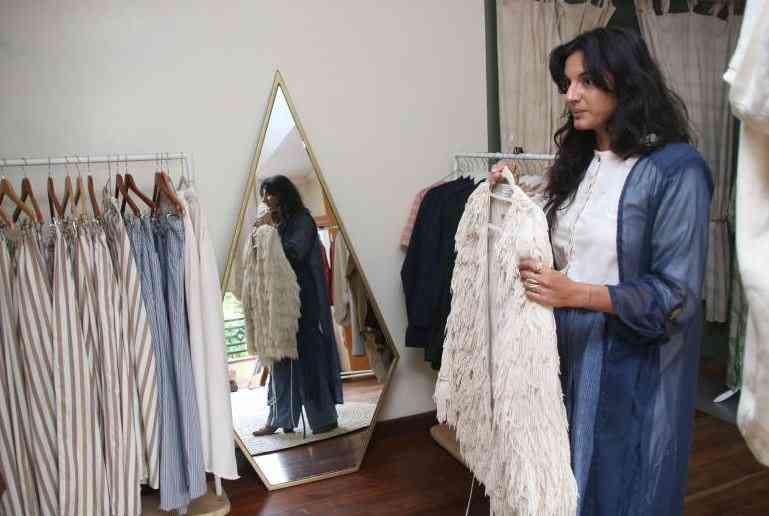 Imagine having an outfit that you adjust to any size without tailoring, is gender fluid, meaning you don't have to choose it based on your gender, and your conscience regarding the environment is clear because it is either made of recycled material or is sourced in an environmentally friendly manner.
That outfit would probably be from Lilabare, a Kenyan fashion brand. 'Gentle on the planet and uplifting for all' is their ethos.
Ria Sejpal, the founder of the brand, has been working in the fashion industry since she was 13, having had experience at the Export Processing Zone (EPZ), fashion houses in London, retail floors in the United Kingdom (UK), at the Fashion Week in Mumbai and in custom seamstresses' workshops in Nairobi.
We are at her studio, where the self-taught designer tells me her story. "For my university thesis I wrote a paper called 'Is Green the New Black?' basically asking everyone who I had ever worked for that question," she says. "Asking that meant, 'Is it possible to be good to the environment, pay people fairly, have great working conditions for everyone involved, have a traceable supply chain, and still turn a profit in the fashion industry?'"
Each of them struggled to say yes to that question, so she decided to start Lilabare as a response, to change that narrative. Having worked on the EPZ floor, she knew that a lot of fabric went to waste, and in a classic case of one man's trash being another's treasure, she decided to start there.
"That's where I started with my fabric supply. I went to a lot of the units in the EPZ and the big textile manufacturers across the country and asked them what they did with their waste. They have these warehouses where fabric just sits. One manufacturing unit I work with, who do luxury fashion production, found 6,000 undocumented meters of fabric after I asked that question," she says.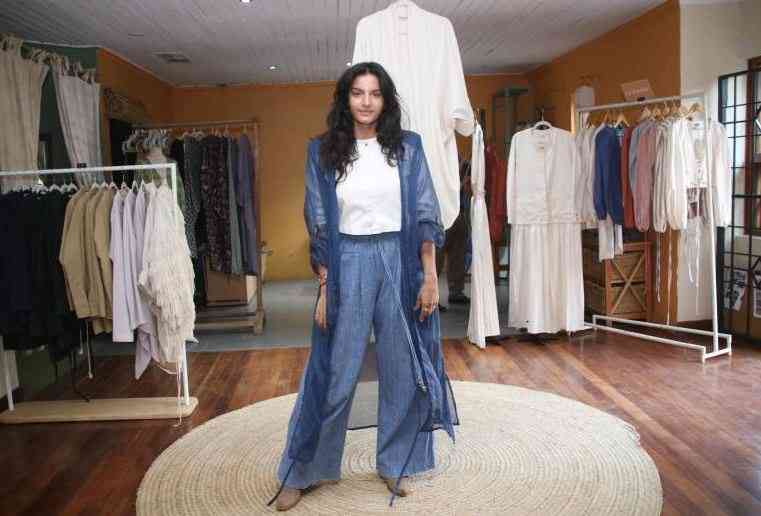 She explains that for context, you can assume that one metre of fabric is one t-shirt.
"So I started that journey of acquiring local fabrics from the waste, or that which we perceive as waste, and that's really where the brand kind of came from," she says.
That was how she started recycling.
Despite sourcing the waste fabric from various units across the country, the reality is that there is only a very small handful of big manufacturing units in Kenya that make cotton fabrics or natural fabrics, meaning that her pool was quite limited. She also approached Africa Collect Textiles.
Kenya receives 185,000 tonnes of second-hand clothing each year, as Sejpal explains. The clothing, locally known as mitumba, comes in bales, and often, mitumba vendors don't know what they are going to get until they buy the full bale, which is 25 kilos or more.
"Out of what the mitumba vendors sell, we waste, on average, 10 to 40 percent of that each year. That goes into our landfills," she explains.
Out of the mitumba waste, which is collected by Africa Collect Textiles, Sejpal designed the patchwork denim print that uses multiple pairs of jeans per jacket.
That is the one product that uses fully recycled material. The rest of the material is sustainably sourced.
Sejpal's goal was also to source all material locally, a feat she has achieved with her latest collection, Urithi.
"'Urithi' means 'heirloom'. Something that you pass down generations. The textile itself is 100 percent farm-to-finish East African. That means that 100 per cent origin of the cotton, the weaving, the ginning, the spinning, the dyeing, all of that is fully done within the region," she says.
Sejpal explains that Kenya is operating at 20 per cent capacity of the country's manufacturing capabilities for cotton, so she extended local production to the region. That means that a lot of the yarn comes from Uganda and is mixed with Kenyan cotton.
All of it is rain-fed and organic. This is a crucial factor for her in terms of sustainability, as she explains that it takes 8,000 liters of water to grow enough cotton for a single pair of jeans.
"Cotton is a very thirsty plant, and when we use synthetic irrigation it takes away from consumption and sanitation, things that we definitely need in this country and needs to be prioritised. To grow the cotton we use, we rely on nature alone and the rains that we get, so we're not taking away from sanitation and consumption," she says.
Her goal is to work with different members of the value chain such as farmers, the ginners, the weavers, and the spinners, and educate them on improving their yield in relation to what designers are looking for.
And what do people think of all this? The numbers tell the story. When many businesses were going down at the start of the pandemic in 2020, Lilabare achieved a 37 per cent year-on-year sales growth that year.
"What that said to me was that there is an ever-growing group of people who were stopping to think about the impact of their own consumption and gravitating towards brands that consider not only how consciously everything is made but also how that sustainability passes on to the consumer," says Sejpal.
She has faced challenges in supply, but never demand. The manufacturing units, such as the textile production and the garment manufacturing units focus mostly focus primarily or solely on export, so there is a missing gap where local designers like Sejpal are not being serviced by the local manufacturing units or the fabric manufacturing units.
Related Topics