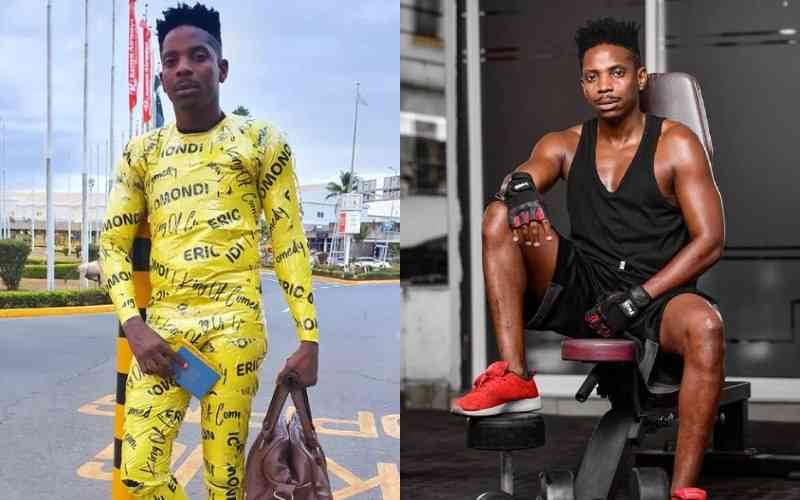 Kenyan comedian and content creator Eric Omondi has rubbished claims that he is not straight.
Speaking during an interview with Eve Mungai, Omondi clarified that he often cross-dresses purely as art and netizens should not read much into it.
"I don't know why some people think I'm gay. Diva is just a character I play. If you check most of the content I always seek to produce something that can entertain my fans.
"And that is why I came up with Diva, to please women because 70% of my followers are women. So It is just a character. If you think cross-dressing is gay then bring your girlfriend," he said.
Omondi further added that he has been wearing different hats since 2008 and 'Divalicious', a female character, came about during the Covid period.
The comedian asked his fans to brace themselves for similar content as he landed a gig with a car dealership and 'Diva' will be a common face in advertising for the next couple of months.
"It is time for Eric Omondi to rest and let 'Diva' do the job. She has just been idling while Eric has been up and about trying to make ends meet.
"She is a very strong character," he remarked.
Asked whether he has been bashed for dressing like a woman, Omondi said he does not pay attention to naysayers as cross-dressing has been done by entertainers for the longest time.
"I will not stop…I have four brands and 'Diva' will be pushing all of them. The character comes to life immediately I put on makeup.
"It happens almost automatically…she is loud, talkative, all-knowing…," he added.
Online this is what his fans had to say:
aggie_the_dance_queen: Si divalicious a breathe in kidogo hata
elly_toms: Bro umeswitch sides this time nini??
__stacy_lindaa Nikama umeanza kuchizi
Dorizhalycon: I swear you are crazy
_.laika_frost: Eric is more fun when he does women skits
Related Topics