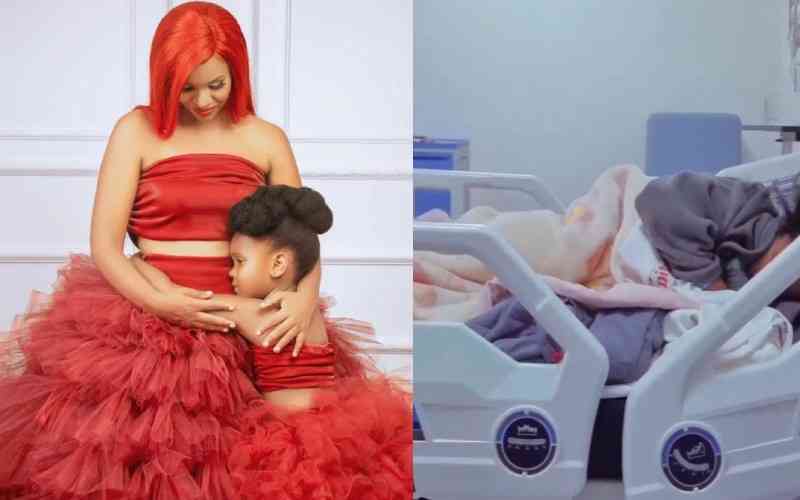 Celebrity DJ Pierra Makena has canceled her Summer Heat USA tour after her daughter Ricca fell ill and her condition worsened.
Conveying the message via social media, the worried mother of one explained that her daughter has been unwell for some time but unfortunately her condition worsened. Because of this, Pierra was left with no choice but to stay back home and take care of her.
"My current situation. I was meant to be on a flight today to the US. But here I am. My baby has been unwell and just got worse. I had to cancel the trip just to take care of her and be with her," she wrote.
The renowned DJ went on to apologize to her fans in Minnesota and Dallas with a promise to communicate new dates for her performance not forgetting to ask them to commit her daughter in prayers for quick recovery.
"MN and Dallas I ask for your understanding and prayers and all the other cities after this weekend kindly bear with me.... but we shall do this again, I'll share the new dates. Love you all and say a prayer for Ricca.
Pierra's comment section was quickly flooded with well wishes and prayers for her daughter with many commending her for her selfless motherly gesture to postpone work and care for her child.
Here are some of the comments from the post.
Terence creative Quick recovery
Iam_amberay You're such a good mother quick recovery to our Baby…sending you hugs and love.
Sherry_lynn_kay @pierramakenaofficial May she get well soon
Nanaowiti Quick recovery Makena and baby Ricca. May you receive God's divine healing. This too shall pass. Take care of what needs to be taken care of first. The world will adjust, Hugs
Djmokenya Pole Sana … quick recovery to kagirl
Kush_tracey Pole sana mami healing is her portion
Biancah_ironlady Sickness isn't your portion my Princess, by His Stripes you are healed. Quickest recovery my daughter Ricca, you are a Conqueror @pierramakenaofficial it's well sis together in prayers
Jeridah.andayi She'll be well. These moments can drain a mother. God is with her. She will bounce right back.
It is safe to say Pierra and her daughter share a unique and unbreakable bond. This is evident in their adorable online interaction.
In March 2020, the actress was left helpless and devastated when she was forced to go into quarantine after testing positive for COVID-19.
According to Pierra, who was coming from a trip to Los Angeles, California, USA where she travelled for work, this was the longest time she ever spent away from her child.
"I miss my baby sooo much!! She misses me too and does not understand what is going on. I don't have latest videos of us. I haven't seen her in like forever...11 more days to go… All I pray is we don't get a total lockdown such that I can't even go to my mom's after the 14days… Please God hear our cries."
"The hardest thing a mother can do is be far from her baby… Knowing it's all for her good… I miss her so much. I feel sad and happy that i am working… But it's just a weird feeling… For the very first time I have been soo far away from her.. Thank God for my family that helps me raise my child...may God bless you sooo much."
Related Topics