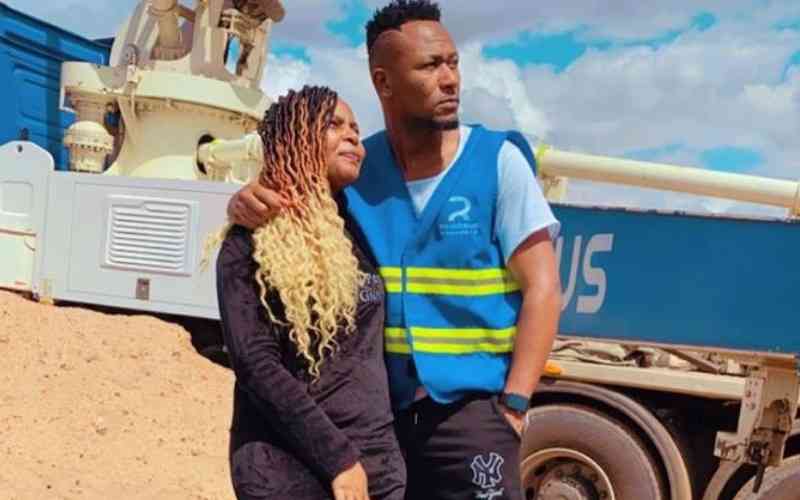 Singer Linet Munyali aka Size 8 has revealed that she does not intend to get pregnant anytime soon due to her health condition.
Speaking to content creator Nicholas Kioko, Size 8 said she suffered paralysis on her left side during one of her pregnancies, having been diagnosed with preeclampsia.
"With Wambo (her firstborn) I almost miscarried because of high blood pressure…I had extreme preeclampsia. Then after Wambo, I lost another child because of the same condition, after that, I gave birth to Junior.
"Getting Junior almost killed me. I was paralysed on the left side of my body but by the grace of God he was delivered early, he was such a tiny little baby," she narrated.
Size 8 also recounted suffering a miscarriage in 2021 and instances when her blood pressure was so high that doctors advised against getting another baby.
"By the way, I love children very much, if it was up to me, I would have up to 10 children. But I pray to God that he helps me heal so that I can stop taking medication to normalise my blood pressure," she said.
On March 10, 2022, Size 8 was admitted to hospital following a health complication and through a phone call, her sister Mary Munyali confirmed that the Afadhali Yesu singer's blood pressure was high but doctors managed to stabilize her.
Two days later, Size 8 announced to her fans that she was out of danger and thanked all those who took their time to pray for her recovery.
"When we don't understand why some things happen we just have to trust and depend on the everlasting never-failing love of God.
"Am out of danger now feeling much better and I trust that this will all turn out for my good...a huge thank you to all who prayed for me woi God bless you all your prayers the Lord has heard," she wrote at the time.
Related Topics