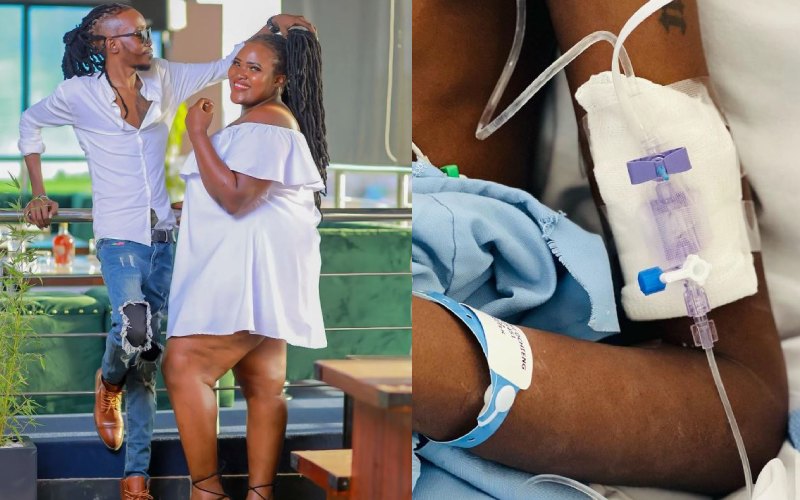 Kenyan comedian and content creator Akuku Danger is back in hospital again. This was shared by his girlfriend Sandra Dacha via social media on Wednesday evening.
It comes just a day after he celebrated Sandra's 32nd birthday, sourcing ideas from netizens on the best gift to get her.
Speaking to Standard Entertainment on Wednesday, Akuku was in high spirits and spoke of his journey to full recovery, thanking Sandra for supporting him all through.
"Finding someone who can be by your side through thick and thin is not easy. Sandra was there for me throughout… Taking care of me in hospital and ensuring all was well. I love and appreciate her for that. Most people would have left. We have been together for 7 months and yes she is mine," he told the Standard.
In a previous interview, Akuku revealed that he has had Sickle cell anemia since childhood and it affected some organs in his body.
Sickle cell anemia is one of a group of disorders known as sickle cell disease. It is an inherited red blood cell disorder in which there aren't enough healthy red blood cells to carry oxygen throughout your body.
Akuku stated that he felt something was amiss when he had some breathing difficulties and was taken to Nairobi Women's Hospital, Rongai, in December.
"I know my body and since I have had sickle cell anemia since birth, I know when something is wrong. When I took myself to hospital I had breathing difficulties.
"I was admitted immediately and later I was transferred to Nairobi West Hospital ICU where I was unconscious for four days," he said.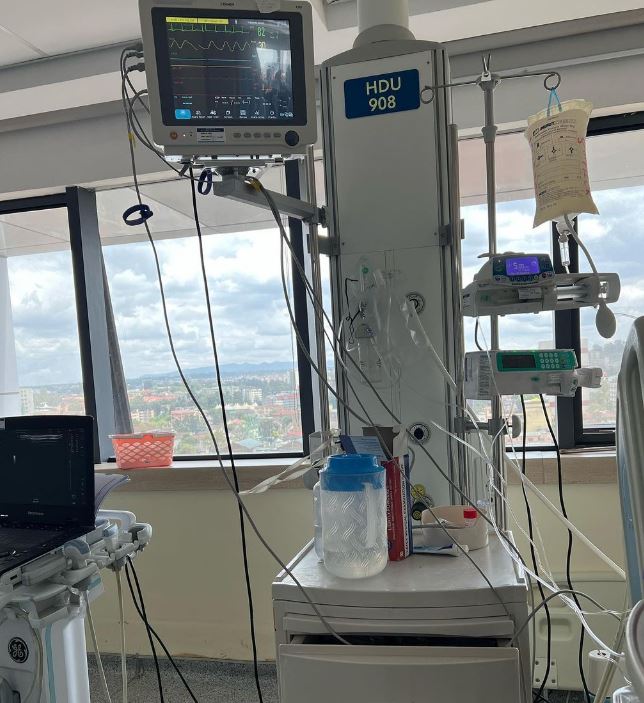 The comedian said his lungs had collapsed and he had also caught pneumonia in the process.
He was admitted for close to two months at Nairobi West Hospital and was thankful to friends, family and well-wishers who helped offset the huge medical bill when he was discharged in February.
We wish him a speedy recovery.
Related Topics