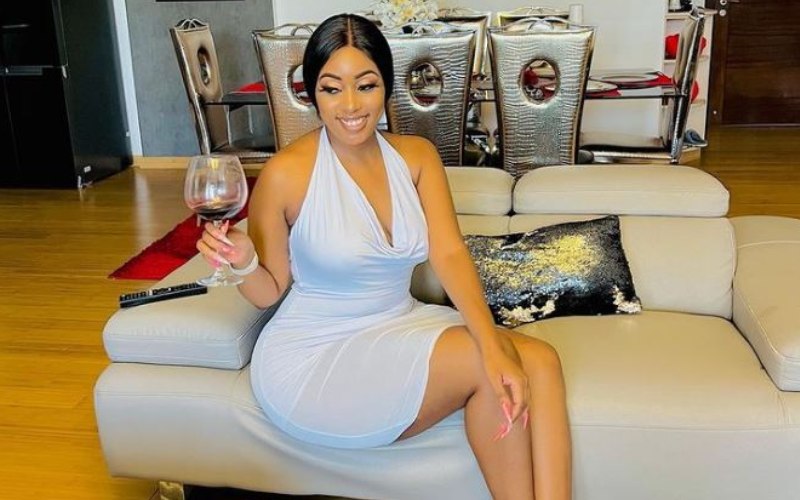 Popular socialite Faith Makau aka Amber Ray recently revealed that she used to work as a waitress back in the day and her first salary was Sh13,000.
Speaking during a sit down with content creator Obinna, Amber said she came from a humble background and was keen to spoil herself with chips and chicken since they were the things she desired at the time.
She further stated that coming from a poor home meant she understood what it meant to lack basic needs and she now appreciates where she is, a massive upgrade from some years back when she lived in a single room.
"Nilikuwa natamani kuku na chips ya town…I promised myself the day nitapata a good job I would spoil myself.
"I was a waitress at a casino. Nilikuwa nakula kuku quarter na chips whether ikuwe asubuhi ama jioni," she narrated.
Adding: "I can't even stand it at the moment because perhaps I over-indulged."
Love for money
Amber also said that having money is important since you have the luxury of options even during heartbreak.
"When you have the money, you don't suffer like when you don't have money [sic]. Let's say even if it's heartbreak when you have the money you can travel. Now what will you do when you don't have money, imagine suffering and still hurting?" she said in part.
The socialite revealed that due to her work ethic (at the casino) she would make more money from tips that went over and beyond her salary at the time and therefore she would settle her bills without a hassle.
Amber also said the biggest amount of money she has held in her hands is Sh6million.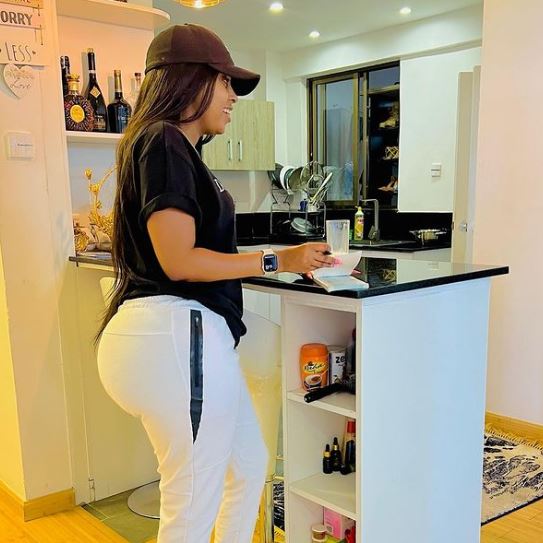 Relationship goals
Known to be bold and vocal, the socialite recently took to social media to announce that she is open to starting a fresh romantic relationship following her alleged fallout with popular businessman Jimal.
"Those I dated 2021 your certificates are out, please come and collect them and 2022 intake (is) ongoing…. Chances are limited," she wrote.
According to Amber Ray, she has the worst taste in men and therefore feels anyone she has ever dated needs to work on themselves.
Related Topics