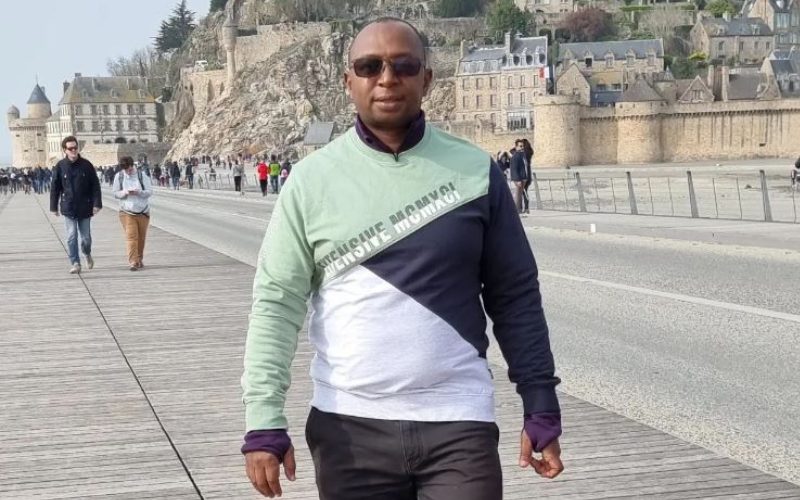 It's nice to imagine that a real-life fairy-tale is possible. That happy marriages exist and that couples can make it work, keeping their beautiful families thriving.
The Kabus, who are known for being the prominent couple behind the renowned Bonfire Adventures brand, seemingly paint that picture.
So early this week when reports swirled that Sarah Kabu was speaking out about trouble in the marriage, it was a confusing narrative for fans to accept.
Now, Simon Kabu has disputed the claims, which stated that not all was well between the pair.
Taking to his Instagram Stories, Kabu had a question and answer session with his fans, allowing his 300,000 followers to pose their questions in the wake of the reports.
The session began with one fan diving straight into it.
"Is it true the rumours about your marriage?" the unanimous fan wrote.
Kabu responded with a video clip.
"Ah, what rumours?" he said.
"Is it true you and Sarah?" another asked, to which Kabu slyly responded: "True what?"
Another fan asked whether he has a side chick, and Kabu quickly shut that narrative, stating that he has "one wife."
"Wee apana! Happily married to one wife." He wrote.
The next skeptic was bold enough to ask whether Kabu is considering taking a second wife, to which Kabu vehemently denied.
Another fan asked Kabu why he cheated and he wrote back: "That can never happen."
"With Twitter burning up, does that mean you are single now?" a follower posed.
And Kabu maintained that he is "happily married" in his response.
Other followers were keen on exactly where Kabu is, following his social media chronicling of recent vacations to Dubai and Kenya's coast with his children.
"How is Paris?" a fan asked.
"I'm back from Paris and now in coast for a holiday with the kids."
The holiday with the children explains what Kabu is doing away from home, but the absence of his wife on the family holiday has raised eyebrows.
When we reached out to Simon Kabu, he requested privacy and said that he would not be speaking about family affairs to the media.
Related Topics