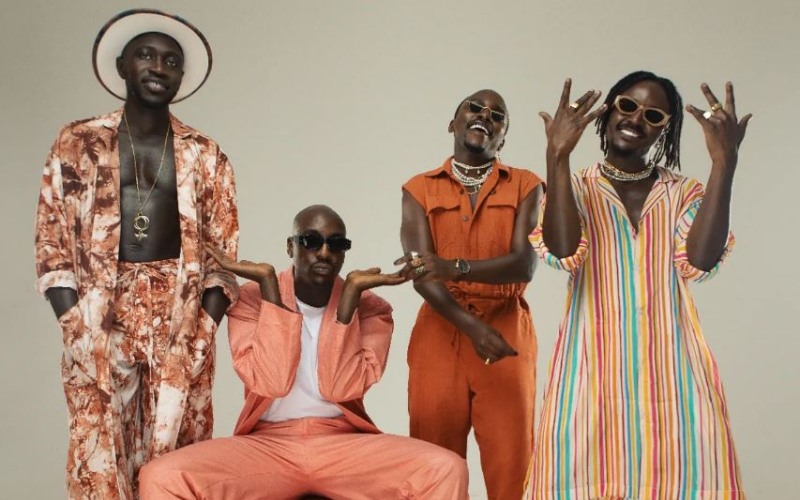 Renowned Kenyan boy band Sauti Sol has embarked on a European tour that will see them perform in almost 20 cities.
They had their first show in Barcelona, Spain on Friday and will continue today with another performance in Madrid.
Dubbed The Midnight Train Tour, Sauti Sol will perform in Brussels, Paris, Rotterdam, Newcastle, Bristol, Leeds and Manchester before proceeding to Germany, Sweden, Norway, Denmark, Portugal and Netherlands.
The boy band will move around in a customized recreational vehicle (RV) as they take Kenyan music to the world.
Savara took to his socials to share a glimpse of the iconic Camp Nou, home to Spanish club Barcelona, sharing videos of the dug out and the playing surface.
Alone together
Recently, Bien Aime Baraza clarified that the Kenyan afro-pop band is not coming to an end despite pursuing solo paths.
In an interview, Bien admitted that the four members have embarked on solo projects but quickly clarified that their new path is not a split, but a strategic survival means.
In October 2021, the multi-award-winning band announced they were embarking on a new project dubbed Alone-Together. In a press statement, the band revealed that the move was geared towards boosting their self-growth as individuals.
"The result of deep reflections that we experienced as individuals and as a group, leading us to craft the ultimate expansion of our musical and artistic legacies. It is the unique next chapter as brothers that ties with our natural progression of self-growth, while still being a single unit.
"The journey is a 4-part musical and visual art series for you and the world with the hopes it enlightens you to who we really are; 4 phenomenal parts that make 1 iconic whole," read the statement.
According to him, the Covid-19 pandemic forced them to think outside the box, adding that their Alone-Together project was rolled out to keep each member's talent active and earn an income.
Related Topics