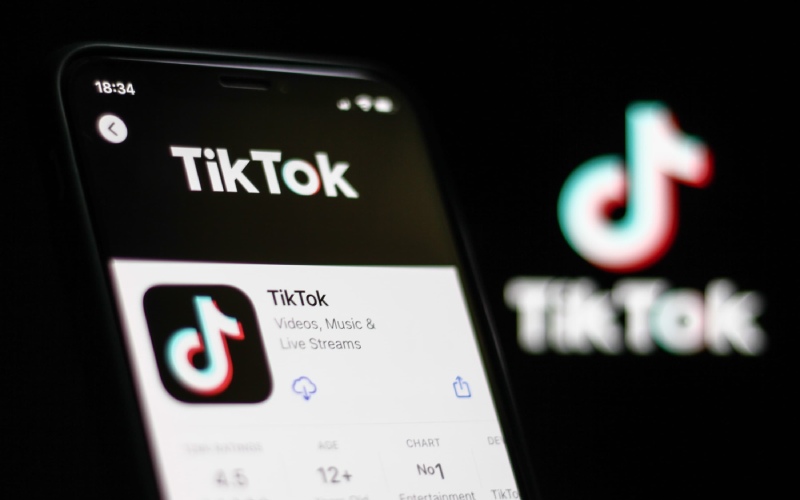 Once in a while when a friend downloads TikTok for the first time, they will ask you who to follow. All veteran TikTok users will give you the same answer; you cannot find awesome TikToks, they find you. How TikTok's algorithm works is if you scroll for long enough, you will end up with a for-you page, which is the home page, intimately tailored to your interests.
However, you may have joined the app specifically to see very unorthodox and unique accounts, something TikTok is famous for.
So for both newcomers and veterans alike, tired of the usual dancing and lip-sync videos, here are a few TikTok accounts from Kenyan and international creators that are not so regular.
aq9nine, King of Muguka
Popularly described as 'the guy who eats grass', aq9nine is an interesting character making food videos with a twist. But a confusing twist, with one of his most popular videos being a recipe to apparently please your girlfriend. He starts modestly, mixing a full chocolate bar with milk then strawberries. It gets bizarre when he adds guava juice, then 'wow' corn puffs then cookies, Weetabix, yoghurt, popcorn and margerine. Then he finishes off with juice from a lemon. While the odd 'recipe' is nothing new, we have seen YouTubers like 'HowToBasic' do this for years; it is his comedic commentary with a Meru accent that really pulls the almost 188,000 followers to his page.
Kelvinikwara
Believe it or not this user is verified, with a following of 375,000. He shot to fame dancing to Kendrick Lamar's song, Love, in his now legendary pink shirt. Online users were so captivated by the Busia man's demeanor they stiched his video over and over again until he was featured in American website, Shade Room. Actress Lupita Nyong'o even reposted him. A factory worker by day, Ikwara is ever hilarious and unbothered. It is not clear what exactly draws people to him, but TikTok is known for being the only place in the internet where every kind of person has the potential to blow up.
Foodstakenya
Every foodie must have visited this creator's page. His content consists of food 'hunts'. He takes his 53,600 followers to various food spots, hunting for Kenyan favourites like smocha (egg and smokie wrapped in a chapati), nyama choma and even Indian street food. His content is mouthwatering and a cash cow. You can tell a variety of his newer posts are sponsored, showing once again TikTok is work as much as it is play.
Saltysugar.r
Saltysugar.r (real name Emmanuel) is a natural comedian with a bright smile. He crafts short videos expressing his views on literally anything that will surely leave you in stitches. His now-signature quotes have become a popular soundtrack for many content creators' social media posts, for instance, the Me sipendi mboga na kabichi sound and wueeeeh, among others. With a reach of almost 160,000 followers, he is proof that in Kenya, comedy remains king of content.
@saltysugar.r seyentists#fyp #tiktokkenya #saltysugar #kenyantiktok #kenya #kenya ? original sound - saltysugar
The Roaming Chef
Better known for his sportsmanship, rugby player, Dennis Ombachi is a self-taught chef who shares his cooking on TikTok. What makes it special is his style of editing, the sheer ruthless force he handles his ingredients and for the Twitter folk, his style of parenting. A video of Ombachi cooking and distributing chicken and chapati to street children hit 3 million likes with his over 600,000 followers applauding his generosity.
International stars
Another factory worker turned internet sensation is Khaby Lame. Born in Senegal, Khaby (official name Khabane) is another comedy content creator who managed to monetise social media platforms after retrenchment as a factory worker during the pandemic. He said his goal is "to first, have fun for me, and second, give fun to everyone else." To do that, he pokes holes in absurd Internet "life hacks". What makes him unique is he does all this without saying a word. He relies on his signature facial expressions to create short comedy skits about how people overcomplicate straightforward tasks such as cutting a cake or opening a car door. With just gestures and facial expressions, he has attracted more than 134 million followers on TikTok. What is even more impressive is that his content has received over 2 billion likes to date.
@khaby.lame He doesn't want to be my friend ???????? (I never give up) see you soon in ????????!!……to be continued..#learnfromkhaby #learnontiktok @tiktok ? suono originale - Khabane lame
Chef Puff
If you thought it is only people who become internet stars think again. According to TikTok, the biggest breakthrough star in the US in 2021 is Chef Puff, a cat who, with the help of his owner Lynch Zhang, cooks various meals and debunks food myths to their 19.7 million followers. It started when cat owner Lynch Zhang began recording short clips of his two-year-old ragdoll cat. The intention was to create the illusion of Chef Puff cooking, by gently guiding his paws so it looked like he was cutting fruits and vegetables, turning on the blender, and arranging ingredients to make everything from simply boiled egg sandwiches to trendy rainbow toast to the whimsical drinks that have become his speciality.
Patrick Barnes
This creator has over 2.1m followers on TikTok. Though, just like chef puffy the real star of his content is his dog, Quincy. In addition to being able to "sing", Quincy has a number of other quirks that she shares in short skits to her following of more than 2 million. One of his most popular videos is about his reaction to his owner, Patrick, being "attacked" by a vacuum cleaner. The video received about 8.7 million likes and nearly 78,000 comments. It was also included in Newsweek's list of the funniest dog videos of 2021. His videos range from testing human to dog translate software, fun pranks like pretending to cry to see his reactions (spoiler, Quincy could not care less) and other Quincy reactions.
Farah
For some creators, it is as simple as being yourself. Farah, known by the handle, hippiearab, has a gift for witty and engaging storytelling. Her story times alone are rife with comedic value, but it is really her perfectly timed pauses and witty aside that will have you laughing out loud. One of her most successful videos has 6.1 million views and is about a new chair that is both well designed and easily mistaken for a person at night. It is a perfect example of how she can turn a mundane topic into a hilarious story.
Related Topics