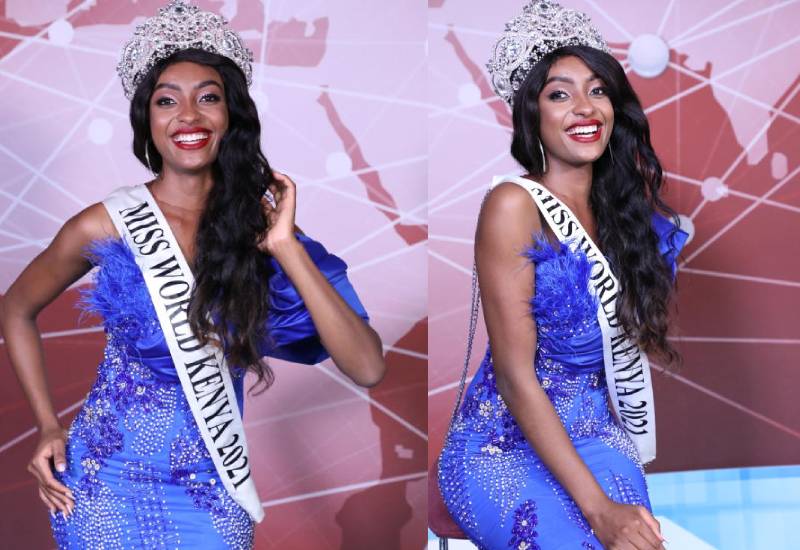 Miss World Kenya Sharon Obara is fresh from the Miss World Finals in Puerto Rico. She was placed among the top 19. "I am a bit jet-lagged. Still recovering from my trip," she says. She jetted back in the country on Thursday.
Elegantly dressed in an aqua blue bejewelled gown, complete with feathers by Nigerian designer BFF apparel, Ms Obara terms her transition from commercial modelling to Miss World Kenya as dramatic.
"My life changed overnight. I am now a public figure. I had to learn how to conduct myself and interact with people from all walks of life.
"I had these big shoes to fill as being Miss World Kenya means you are a representative of your country. I am, however, enjoying my journey as Miss World Kenya. It truly is a learning experience."
This was her second time in Puerto Rico having initially travelled in December for the competition that was cancelled due to Covid-19 infections.
For the grand finale of the pageant, Ms Obara looked beautiful in an emerald green cape gown by designer Ms Peggy Onyango.
"I had a good experience. I enjoyed my stay on the Caribbean Island.
"At least I now know that Puerto Rico allows pet dogs at the airport. That was sort of a culture shock to me."
Ms Obara said she's happy she managed to clinch a good position at the end.
"I gave my best and I clinched that position mostly because I was placed as a finalist in the beauty with a purpose category. I made it to the final six. To me, that is a major win."
She made it to the top 13 contestants in the 'Top Model Fast track challenge', where contestants present their national costumes in a colourful runway show.
Ms Obara put Kenya in the semifinals of the talent category by making it to the top 27 in the talent fast track challenge. She presented a well-choreographed dance to the song 'Unconditionally Bae' by Sauti Sol.
Her 'Beauty with a Purpose' project was to destigmatise access to mental health care in Kenya. She is a trained psychologist.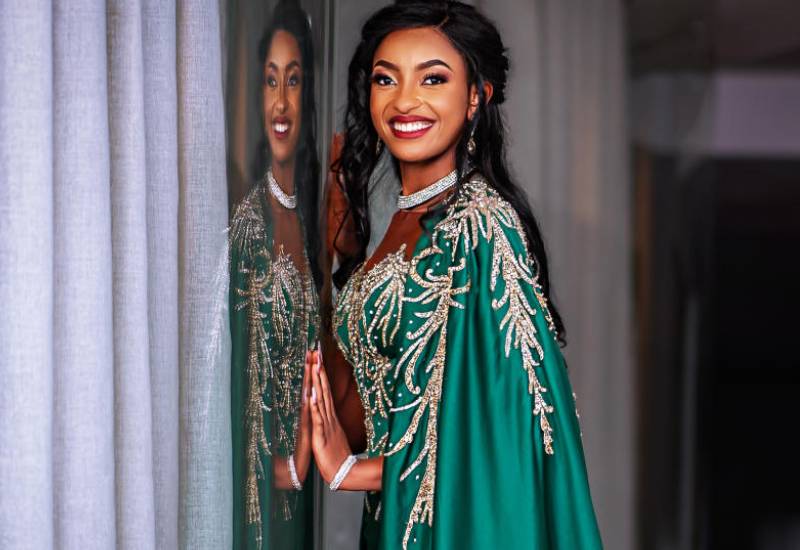 The 'Beauty with a Purpose' project is the most prestigious fast track event at the heart of Miss World.
"Mental health care affects people everywhere. I am passionate about it and I chose to champion it for my project as Miss World Kenya.
"Since the pandemic struck, many people have had issues with their mental health due to obvious reasons like job loss, losing people from the virus, among many other issues."
Ms Obara added that she's been visiting mental health institutions like Mathari Mental Hospital.
"I get to understand the working environment, the wellness programmes they have as well as the work they do. I am currently working with Chiromo Hospital Group," she said.
This is a journey she embarked on before heading to Puerto Rico for the contest and she says she will continue championing it.
Having been among the six finalists in the beauty with a purpose category, newly crowned Miss World Karolina Biewleska from Poland will visit the country to support this noble cause.
What was her experience like having spent a lot of time with beauty queens from all over the world?
"I had an amazing time, no doubt about that. I got to learn about the cultures of different countries and I made new friends," she said during the interview.
When she's not carrying out her official duties, Ms Obara loves spending time with her family and friends. She loves nature and is an outgoing person who enjoys cooking.
Related Topics