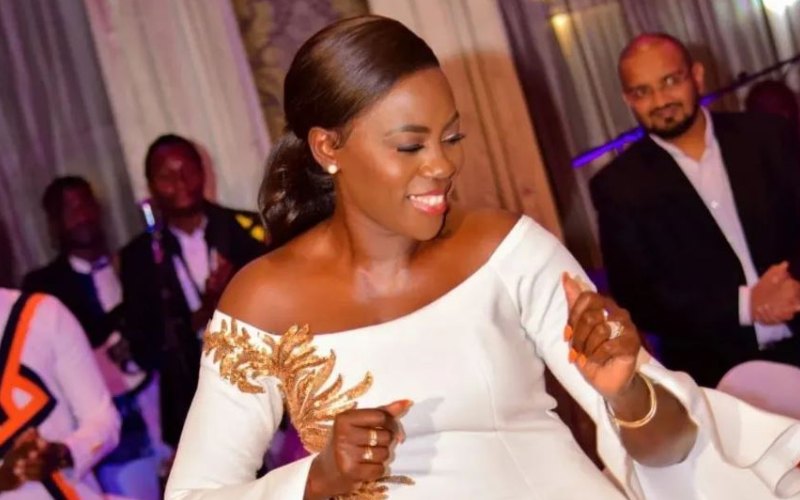 Singer Esther Akoth alias Akothee has enrolled herself in school to pursue a University degree.
The mother of five revealed to her fans that attaining a degree has been one of her mother's dreams and is elated to finally be able to turn her dream into reality.
"The things I am struggling with at menopause. When I was supposed to be in school, I decided to be a wife. Now instead of being a wife, I am now in school at old age. This life has no balance at all. But I must attain my degree for my mom so she is happy to have that kofia in her home," she wrote.
According to the businesswoman, schooling is going well so far and she has got used to waking up early to study and attend classes noting that this is her year of success.
"Waking up at 4.30 am has become a norm. Huu mwaka ni wangu," she added.
The Akothee Foundation founder dropped out of high school in form two to start a family with her now ex-husband. She however re-enrolled for her Kenya Certificate of Secondary Education (KCSE) in 2004 at Wasio Mixed Secondary School attaining an aggregate grade of C+.
Akothee's interest to go back to school comes barely weeks after revealing her eldest daughter, Vesha Okello, had made the decision to pursue a second degree after attaining a Bachelor of Commerce (BCom) degree from Strathmore University in 2020.
Expressing her joy in Vesha's decision, Akothee described her daughter as the ideal life guide, encouraging her to keep working hard.
"Life doesn't come with a manual, it comes with another @veshashaillan keep your head high above the world's expectations. No one has plans for you better have plans for yourself. People see the value in you and that's what's attractive about success. Can't wait for this second-degree nyarkamagambo @veshashaillan," she wrote.
Not too long ago, Akothee's second born, Celine Okello popularly known as Rue Baby too graduated from Strathmore.
"Congratulations my darling, you made parenting easy for me, you understood the assignment... If God asks me for another bunch of kids, I will still choose you & your siblings," wrote Akothee on social media.
For her third-born daughter, Prudence Okello aka Fancy, Akothee revealed that she enrolled her in one of the most prestigious schools in France and according to her social media activity, it is safe to say Fancy is enjoying every second of her time there.
"My Baby joins University. Taking my daughter to her dream school. When you have an international mum. School fee is 20,000 Euros depending on the course. Admitting my daughter in the university," she wrote at the time.
Related Topics