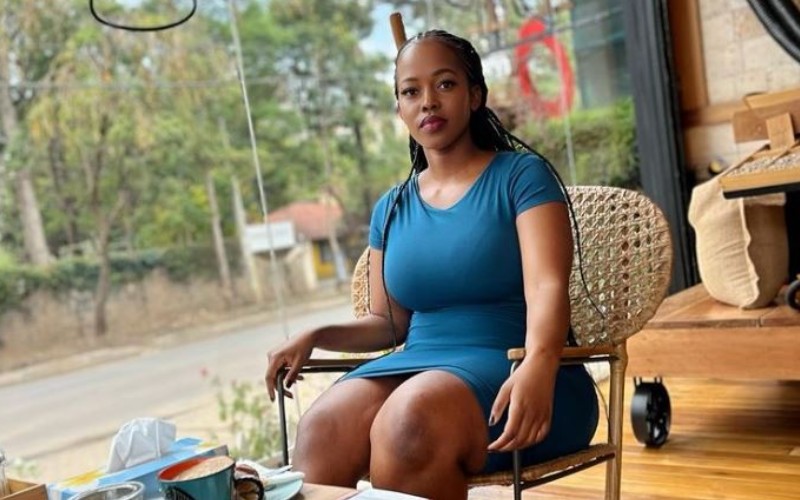 Content creator and lawyer Corazon Kwamboka on Tuesday opened up on her battle with depression saying she is going through a difficult patch.
Through her instastories, Kwamboka added that she will one day let in the world on details of her troubles in a bid to encourage other women.
"Yes, I have struggles with depression. What I am going through is not easy and I am not the only one who has gone through it.
"One day when I heal I'll address just to encourage and give strength to another woman who feels how I feel," she wrote.
The socialite went ahead to ask for privacy and urged netizens not to be insensitive about such personal issues.
"For now, I ask for privacy. Thanks for all the beautiful messages. I can't believe people can be so insensitive to make such as a topic of gossip," she wrote.
Corazon Kwamboka, Frankie part ways
Just over a fortnight ago, Corazon confirmed that she had broken up with fitness trainer Frankie 'Just Gym It', posting a black rose image along with a simple caption that revealed her new status.
"I'm single. I choose me. Life goes on."
The announcement came after on and off speculation that the relationship was on the rocks, rumours that both parties continued to deny with cozy loved-up posts.
The pair started dating in December 2019 and got engaged in August last year.
Corazon and Frankie welcomed their first child together, a son in August 2020 and their second, a baby girl in December 2021.
Related Topics