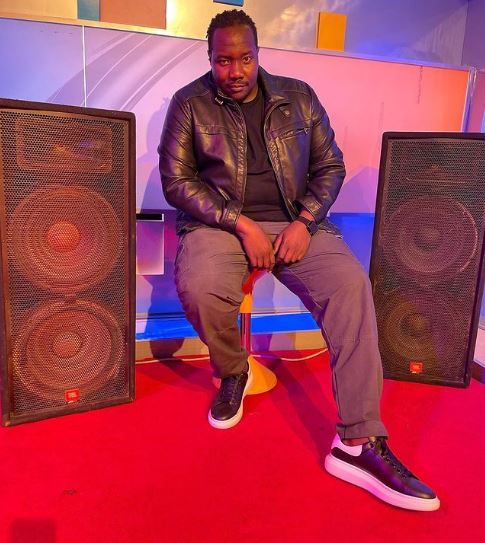 Citizen TV host Willis Raburu on Friday hit out at celebrities and influencers who feign illness to promote health facilities.
Through a post on social media, Raburu lamented the latest trend 'hospital influencing' where celebrities market healthcare providers online by showcasing some of the services they offer.
Although he did not bash them for trying to make an extra dime, Raburu highlighted different ways of showcasing hospitals without faking sickness.
"Be careful with the lines you are crossing. Tell the hospitals to make sure the standards they give you are the standards they will accord the common mwananchi.
"You don't always have to be sick to showcase a hospital…content creation is a vast and creative field. Do interviews on your channels with the CEOs," he wrote in part.
Adding: "I don't know where the shoe pinches, some could be genuine and if not, then we have budding film careers being launched…get your paper but be careful!"
In recent weeks, a number of health facilities have sought the help of digital influencers with large followings online to advertise their centers perhaps to attract more patients.
Hawk-eyed netizens, however, are always quick to spot the mishaps and faults in the continuation of a scripted narrative and call it out.
"I know of this X couple who are very popular and command a huge following on social media. What puzzled me is when the husband shared a photo of his ailing wife seemingly writhing in pain laying on a hospital bed only for her to appear on her friend's insta-stories glowing in good health as they made merry.
According to a health administrator who spoke to us, it is no longer unethical for health facilities to promote their work as long as the information remains truthful, honest and does not create unjustified expectations.
"Yes we have used influencers and celebrities at our facility but we have to abide by the code of ethics. The matter should be genuine, consistent with reality and by all means not misleading."
Related Topics