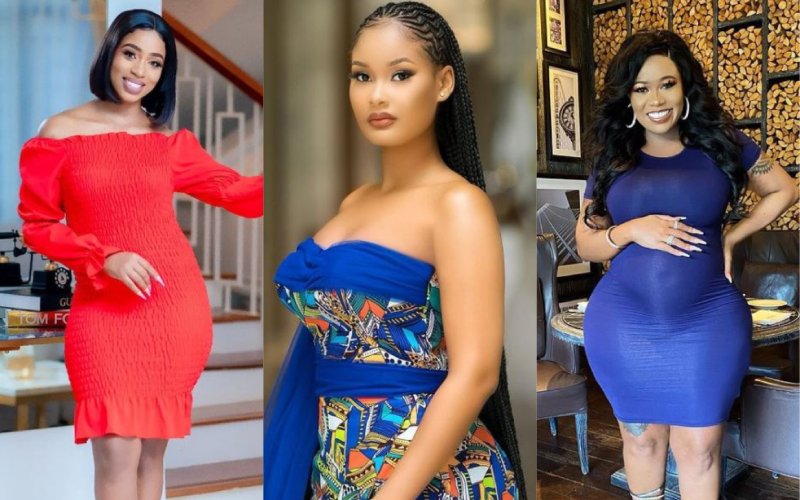 Some people are famous for being famous. This syndrome has seen a plethora of artistes come up after associating with established musicians. Be it through love, heartbreak, sharing studio sessions, or simply hanging around these celebrities, they also become stars.
A couple of days ago, producer Magix Enga dropped his recent single, Kwani Sisi ni Wanawake, a good tune. Magix moved from being a beatmaker and joined the performing side. Although not lyrically his best, his craft of making beats and the contacts he has in the industry have seen him cut a niche for himself as a singer.
What necessitated his jump into music is the fact that he spent lots of time in the studio with some of the biggest artistes. His career, musically speaking, is one to watch.
While we are talking unlikely talents in the music industry, the campaign period is here and we should be ready for all manner of shenanigans. As we are talking, ODM leader Raila Odinga has hit the studio not once, but twice. He has expanded his portfolio to 'Baba the artiste'. On Monday this week, together with Bahati, they dropped their collabo, Fire. He is mainly shouting "Vijana Fire" in the entire song, but still, his prowess has been put to test.
DJ Mo
The gospel turntablist has been wowing on many fronts. Despite his prowess on the decks, he recently featured in Size 8's newest album posing as a rapper in Songa. The single, which dropped three weeks ago, has over 600k views on YouTube. The couple narrated the challenges they have been through, but they continue to move on. What stood out is DJ Mo's verse as he tries to rap. This was not the first time he was rapping, as he had intimated that he was in a rap group earlier on in his career.
Hamissa Mobeto
The Tanzanian model and businesswoman became popular after appearing on Diamond Platnumz's music video, Salome, in 2016. Soon afterward, the two became an item. They dated for some time and as soon as they broke up, Hamissa hit the booth and became a musician. Her songs include Sensema, Tunaendana, Madam Hero, My Love and Sawa.
Diana B
The wife to Bahati was the talk of the town when she tossed herself into the music world. The popular YouTuber, Diana Marua surprised many as she followed in the footsteps of her husband. The big surprise came when she launched her first song, Hatutaachana, and she proclaimed herself as the Rap Queen of Kenya. Her entry into the industry polarised Kenyans online, as her critics became harsh and unsparing; tearing her apart while her supporters fully poured their support in droves. She has since dropped her second single, One Day.
Vera Sidika
Socialite-cum-businesswoman has never been quiet about her escapades. However, it was her failed relationship with fellow singer Otile Brown that led her to her singing career.
After a back and forth with the singer online, she went to the booth and recorded her first single, Nalia. In the song, she appears to give a detailed overview of what transpired between them. Immediately after that, she dropped Mimi, which addressed her allegations of bleaching.
Related Topics