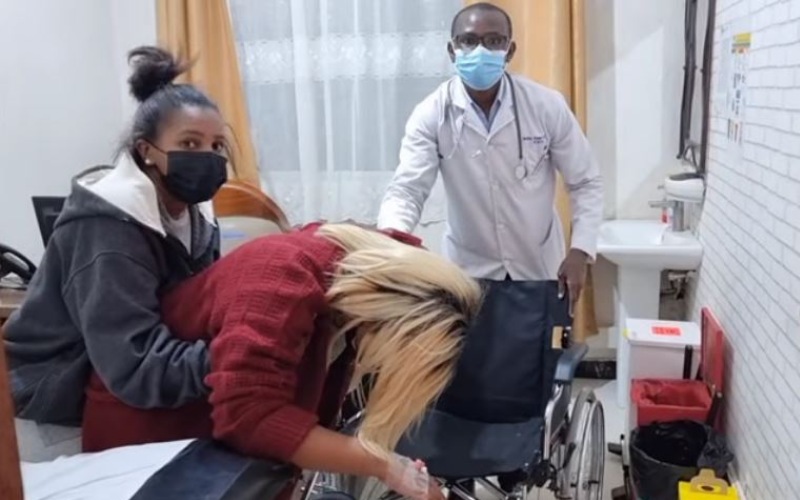 Gospel singer Linet Munyali aka Size 8 reborn was on Wednesday evening admitted to hospital following a health issue.
Speaking to Standard Entertainment, Size 8's sister Mary Munyali confirmed that the Afadhali Yesu singer's blood pressure was high but doctors were working round the clock to stabilize her.
"Yes, Size 8 was taken to hospital on Wednesday evening. Her blood pressure was pretty high but we are yet to establish the problem.
"Doctors have been conducting numerous tests on her so we shall be in a position to give a proper statement once the diagnosis is complete," she said.
On social media, Size 8's team called for prayers from her fans, noting that the singer will not be having her usual lunch hour preaching today.
"Size 8 REBORN will not be having her lunch hour preaching today for She was admitted in hospital, please put her in your prayers and we pray to see her preaching online soon," read the post.
Related Topics