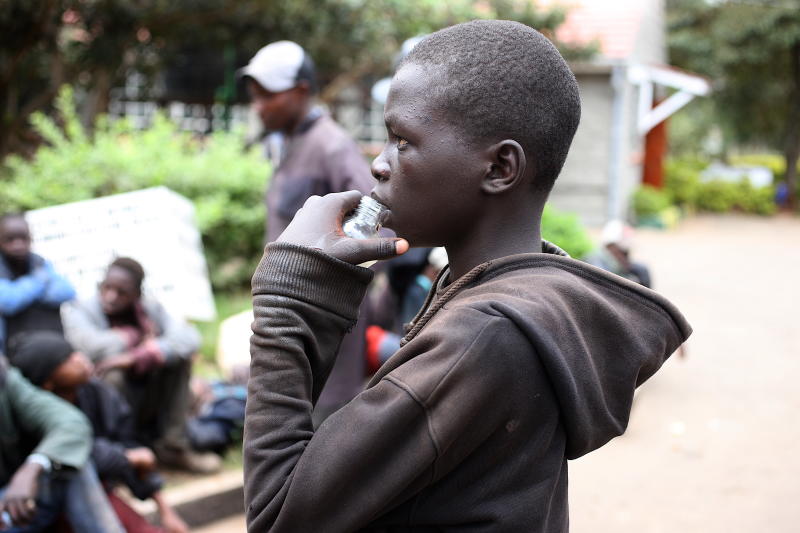 Police in the city are closing in on criminals they believe are using street boys and girls to peddle drugs.
Several people have been arrested after being found in possession of drugs, especially bhang.
The majority of those arrested and presented in courts are college students who when pleading guilty claimed to have bought them from some streets in the city.
Some of the streets that police are closely monitoring and believe to be notorious for the sale of drugs are Luthuli avenue, Kirinyaga road, river road, Murang'a road, and around Globe roundabout.
Central deputy OCPD Doris Kemey said they had to a large extent dealt with the sale of drugs in the city.
"In December last year, we arrested a woman who was the main supplier of the drugs in the city and took her to court. She used to operate near one of the Mombasa-based bus stops in the city," said Kemey.
She also called on members of the public with information on where such criminals could be operating to volunteer it to the police.
"Drugs are harmful and especially to our children and we are not going to allow criminals to go on with their business," added Kemey.
She added that police are vigilant to ensure that the crime level in the city was low.
Kemey said that cases of petty crimes such as breaking into buildings and mugging in the city had dropped as police patrols had been intensified.
Kemey said the removal of a big number of street families had also helped in terms of enhancing security in CBD.
Related Topics