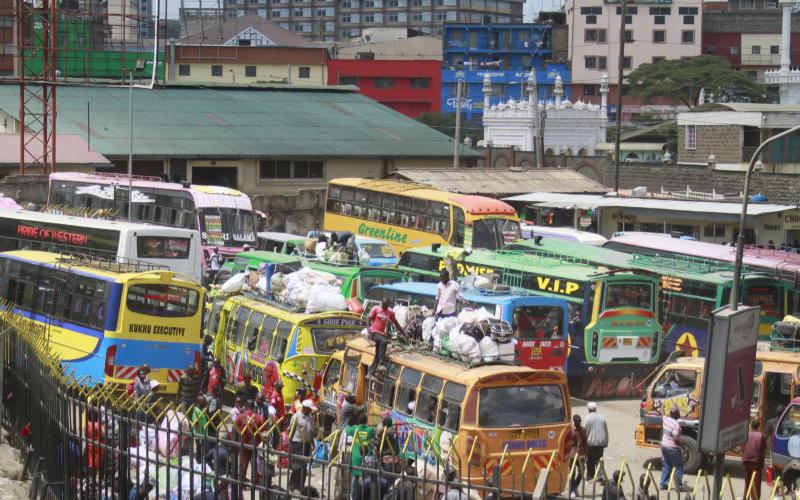 Pickpockets consider themselves the best of petty crime. They combine human psychology and skills, spurred on by their itchy fingers.
The irritating thing is that they don't drug you or get you drunk to execute their tricks.
It's just feather-smooth fingers when your mind drifts away; sometimes, the victim is new in a place where the crooks frequently operate.
Their prowess comes in full force inside matatus, buses, railways stations, ferries and busy places not only in the capital city but also other major towns, where they target cash and valuables such as smartphones.
As a result, the vice that is common in Nairobi, has since been replicated in other major cities and towns such as Mombasa, Nakuru, Kisumu and Eldoret in what can be described as 'devolution of petty crimes'. Businessman James Mutinda knows their menace very well. In December, he fell victim to pickpockets on the way to the city centre from Donholmn stage along Manyanja Road in Nairobi.
"I was approached by young conductor who escorted me to board their 14-seater matatu that was charging Sh20 from Donholmn stage," he explains.
"About four passengers had boarded it. The conductor directed me to seat at the front since it had only one passenger and driver, the passenger who had boarded ahead of me moved so that I can occupy the seat at the front door," Mutinda adds.
When he boarded, the matatu left towards the city centre but after barey 10 metres, the driver slowed down and told the passenger that the front door was faulty, making him stretch his hand to close it.
He recalls a passenger at the centre did assist and minutes, later the conductor shouted that someone had signalled him that one of them had dropped a mobile phone.
"I touched my pockets and discovered my phone was missing. In shock, I told them to stop. I only realised after alighting that it was trick to fool me and the matatu had sped off," he says.
This is the same ordeal Rebecca Kerubo underwent after boarding a minibus matatu in Roysambu. But in this case, the pickpockets used a different trick on her, stealing her Sh15,000 in the process.
"It was minibus and I was in hurry to buy some items in Ngara. That day I was seated between two men. As I was alighting, a man on my left kept pretending to be giving way and returning to the same position until the conductor intervened," she narrates.
It was after alighting that Kerubo discovered that the passenger she was seated next to had confused her, then reached inside her handbag and pinched the cash.
In Eldoret's Langas area, university student Amos Kirwa lost Sh40,000 to pickpockets in a matatu in mid December last year. He was sandwiched and suspects the crooks reached his pockets while he was alighting.
?While the two cases depict the pain many Kenyans go through on a daily basis, City private investigator Sam Mayaka says the vice has been evolving over time.
At the same time, he says matatus plying Kenyatta Hospital, Thika Road, Mombasa Road and Langata Road are notorious for pickpocketing crimes.
He says of late, several cases have been reported in other towns, adding some of the pickpockets could have moved from Nairobi after becoming marked men on the various routes.
"They are smart and daring. Some of the common tricks they use is carrying some stuff on their laps like envelopes, heavy jackets and newspapers so that they can use them to cover their hands," explains Mayaka.
Mayaka adds that the pickpockets have also resorted to using elderly accomplices who drop some items in matatu, a sure way to evoke sympathy from those seated next to them to offer a helping hand.
"That gives pickpockets humble time to do their job and pass over the stolen items to another accomplice. They usually board matatu in groups of between three and five people," Mayaka says.
He adds, "In fact, when they sense it is hard to execute their mission, one of them feigns sickness like vomiting so as to distract the passengers."
The investigator says the crooks also target buses that are associated with the middle-class mainly in Nairobi.
This is due to the assumption that those boarding them have expensive gadgets and cash mostly during the end month.
National Police Service Spokesperson Bruno Shioso acknowledges the vice is deeply rooted in matatus and other busy places in the country but adds officers will be carrying out crackdowns to arrest those behind it.
At the same time, he asked members of the public to be cautious when commuting in public service vehicles and be each other's keeper when they feel uneasy.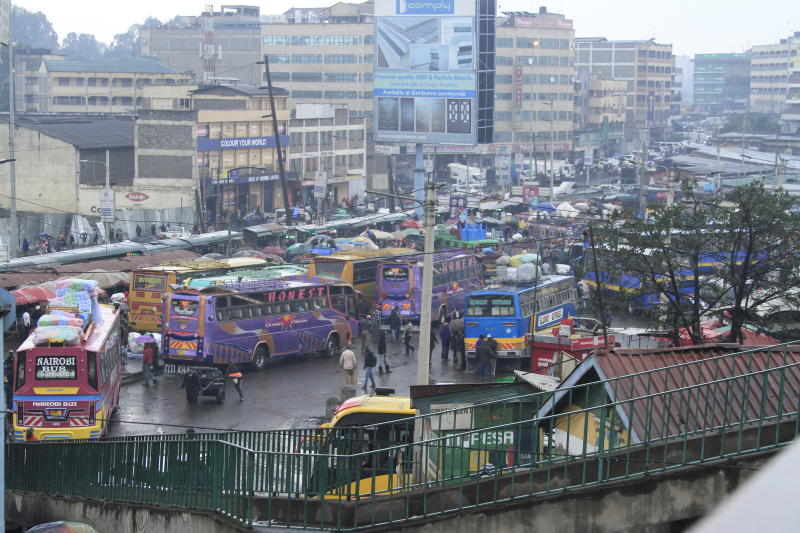 "We urge those young people practising the vice to get something meaningful to do rather than engaging in petty crimes because we have mobilised our officers to carry out crackdowns.
"Members of the public should also be careful and conscious about their personal security and that of their properties in matatus and other busy places," Shioso told The Nairobian.
He urged police commanders to be active and alert members of the public on the hot spots of petty crimes as they enhance security in PSVs.
Acting Nairobi police boss James Mugera wants victims to report such incidents so that officers can pursue the cases.
According to the National Crime Research Centre, despite pickpockets inflicting pain in the lives of many Kenyans, the cases have not been classified under serious crimes category.
It has also emerged that some of the transport saccos are not strict in enforcing discipline among staff, offering fertile opportunities for the vice to thrive.
Related Topics