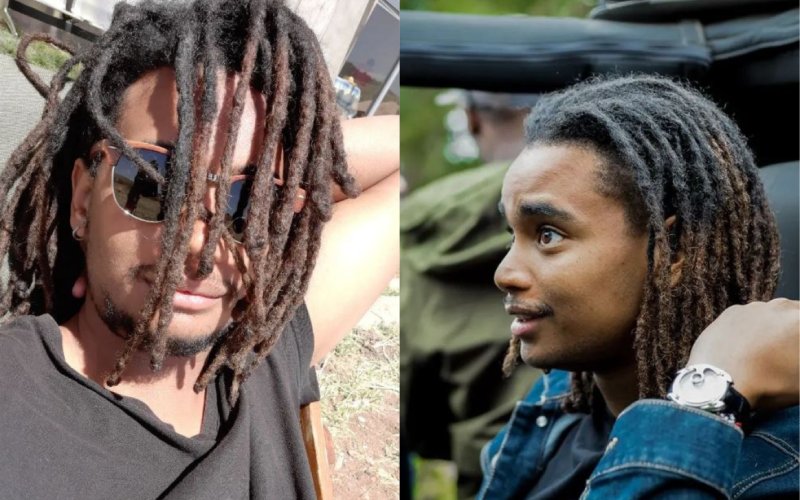 Sean Andrew, in an Instagram reel that has now been viewed over sixteen thousand times, this week shared a video of his major transformation that had ladies drooling over him.
Earlier on, in an Instagram QnA session, Sean had asked his fans to help him make a decision on what he should do with his hair, and shared his thoughts on cutting his hair, saying it had a deeper reason behind it.
In an exclusive interview with Standard Digital Entertainment, Sean shared his reasons for the drastic change and why he felt it was time to let go after eight years of growing his dreadlocks.
Sean explains that he wants to be judged for his actions and be remembered for whatever good or bad he does in his life, and not for his hairstyle and what is associated with it. He further opened up on a plan to sell the dreadlocks although he is yet to put a price tag on them.
"I am planning to sell the dreadlocks. I still have them and I have already gotten different people who want to buy them. I cannot disclose how much I want to sell them, and to be honest I don't know what I'm going to do with the money. I will probably invest it in improving my content creation equipment which will, in turn, improve the quality of my work," he said.
After eight long years, Sean says that it has become muscle memory for him to do some things but he is still adjusting. He explains that from time to time, he finds himself flipping his hair, and trying to push his hair back.
"I miss the dreadlocks but the change has come with a sense of freedom. I can now move around in different parts of the country without being profiled as a 'Ras'," he explained.
"Letting go of my dreadlocks means I am in a new place in my life. I feel like I have a renewed sense of purpose in my life. As far as I remember I have always wanted dreadlocks. I don't know where the obsession came from but I know I wanted them badly. Around my 18th birthday I managed to get the freedom to get the locks and I realized that every hairstyle I had came with an association; an identity. Be it my cornrows, or my Afro, it meant something to someone and they associated me with what my behavior should be depending on my hairstyle but I didn't take it seriously at that time, until I got my locks," he explains.
Sean says that shortly after he started growing his dreadlocks, he started getting a 'Ras' identity and people said he was going to get into bad behaviors but he decided that he would live with it. But come 2021, something significant happened that made him think about his life and his purpose.
"I lived with my dreadlocks for 8 years. People called me 'Ras' but I didn't mind it because I know who I am. So, last year came about and I lost two very meaningful people in my life and it made me start to think if I remember them for how they looked, or if I remember them for what they meant to me. This got me thinking about how I want to be remembered and how I want to be seen," said Sean.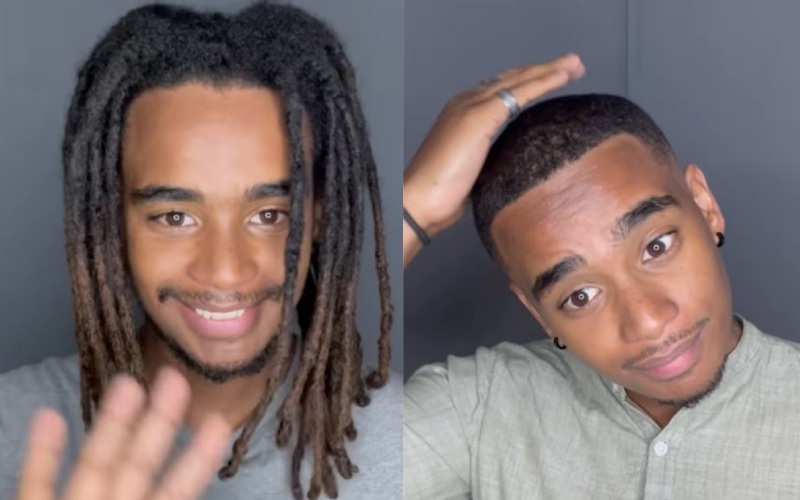 Related Topics