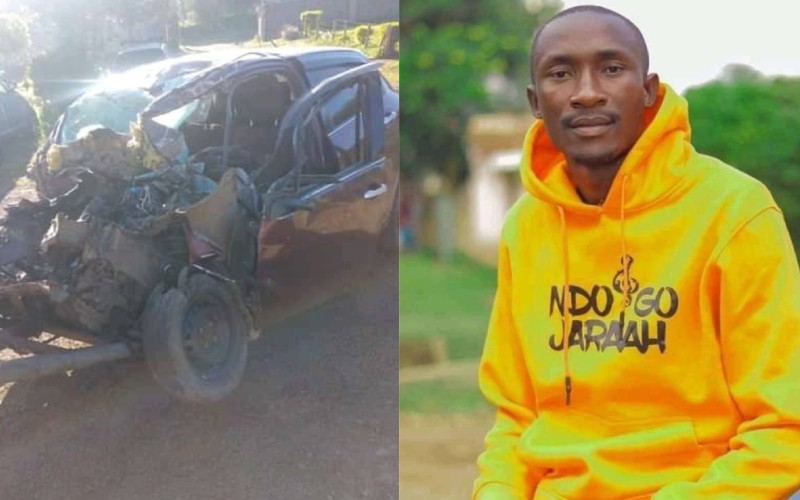 Ndogo Jaraha, a rising Ohangla musician who died in a road accident alongside three of his band members, had plans to release a new hit song this month.
The musician and members of his band died over the weekend following a grisly road accident involving their personal car and a bus at Kijabe along the Nairobi-Nakuru road.
Prior to the accident, Ndogo and his band had performed at a nightclub in Nairobi and were on their way back to Kisumu before the incident occurred.
His new track "chunyi nie dak' was released yesterday morning by his producer in his memory.
'Ndogo Jaraha' as he was fondly referred to by his fans, joined the music industry in 2012 and had plans to become a household name in Ohangla circles.
"He believed that through his talent our lives would change and our family would break the poverty cycle. He had plans to have all of us lead better lives. He had said he would release his latest hit this month on 15th in a big way," recalls Jenifer Atieno, his sister.
She says the last time the family saw Ndogo was when he left the house on Saturday around 1 am to travel to Nairobi. He was just from a performance at a club in Manyatta that had begun around 6pm.
"He changed into his warmer clothes, packed a few clothes and personal things before he bid one of our sisters who stays with him goodbye. He said they would return by Monday. They only had one performance in Nairobi," she adds.
Atieno says the family has lost their only hope and breadwinner. Having grown up apart, Ndogo brought together all his eleven siblings when he started off his music career in 2012.
The family lived apart after the death of their father in 1996. In a bid to take care of themselves as older siblings because the responsibilities had weighed down their mother, they opted to find work to support their other younger siblings.
Together they set off to find something to do at a tender age when they were supposed to be at school like other children.
"He worked at someone's home where he did all menial jobs just to eat. At this age, he was very young and never received any pay. I also worked as a house help somewhere else," she narrates.
Atieno says later, one of their father's siblings took Ndogo and sent him to school where he went through primary education.
He would later drop out in Form Two to start a small business and also tried his hand in music.
"There are days he would return home with nothing after the club performance. On other days they did not have even where to sleep when they went for performances out of town. But he never gave up because all through he always had us in mind," she says.
Samuel Onyango alias "Sam Jangolo,' his backup artiste says he was also supposed to travel with his band members but had to attend his uncle's funeral.
Onyango told The Standard that their band was based in Kisumu where they played their music in clubs.
"We were supposed to travel together for the Nairobi show. I had even left my house with all my luggage. We performed at a club in Manyatta until midnight. I had told him that I did not want to miss my uncle's burial and so after the Manyatta performance, he asked me to take an off and attend the burial. He said one of his longtime friends in Nairobi had agreed to do backup singing on my behalf and that is how I remained in Kisumu," Onyango narrates.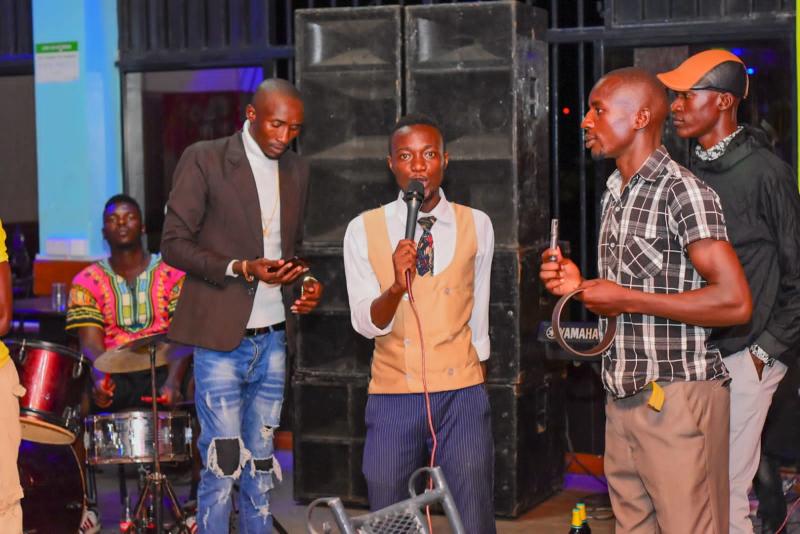 Related Topics