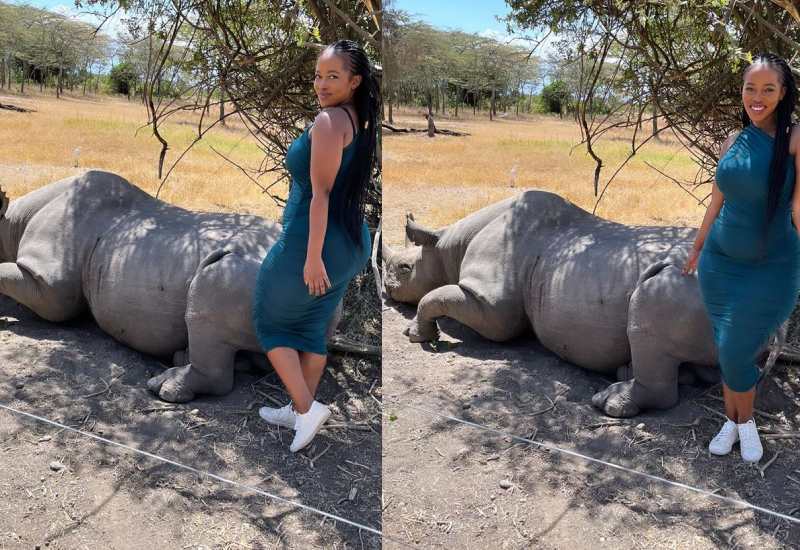 Social media personality and influencer Corazon Kwamboka yesterday went on a road trip, a week after announcing her break up from popular fitness trainer Frankie Kiarie aka JustGymIt. Taking to her Instagram account to document the fun adventures she has been experiencing, Kwamboka and her friends drove to Nanyuki, where they have been staying at a glitzy hotel near Mount Kenya National Park.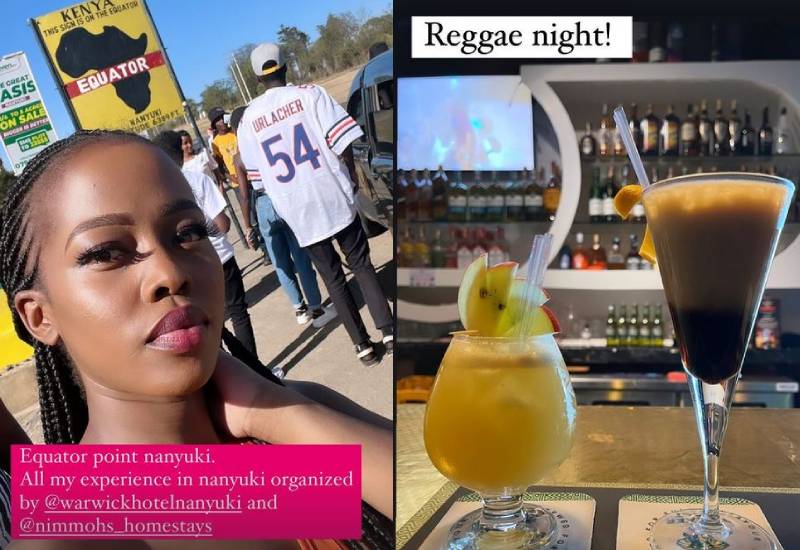 The socialite, who is also an advocate of the High Court, went on to showcase the evening out, including dinner and Reggae night at a club.
The popular social media personality then responded to a fan who praised her for taking a break to pamper herself, saying that she "dictates the rules of her motherhood."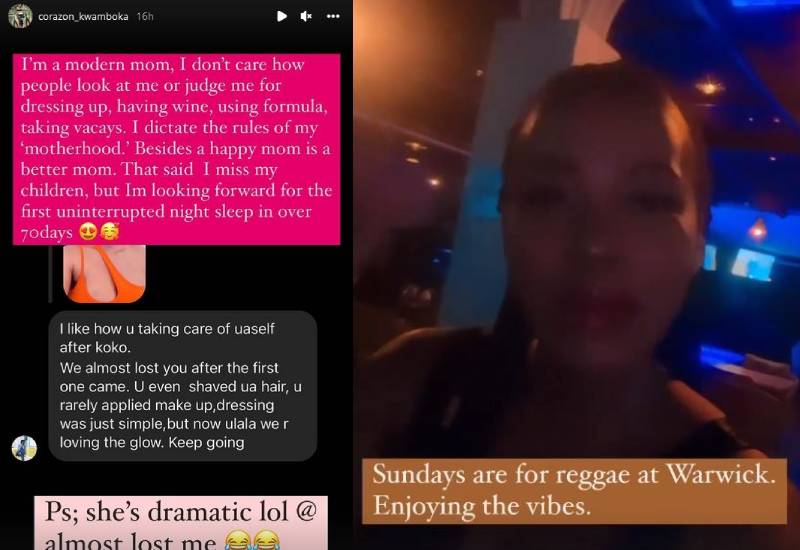 "We almost lost you," The fan lamented in a direct message, "I like how you are taking care of yourself after KoKo (her infant daughter). After the first one came you even shaved your hair, rarely applied make-up, loving the glow."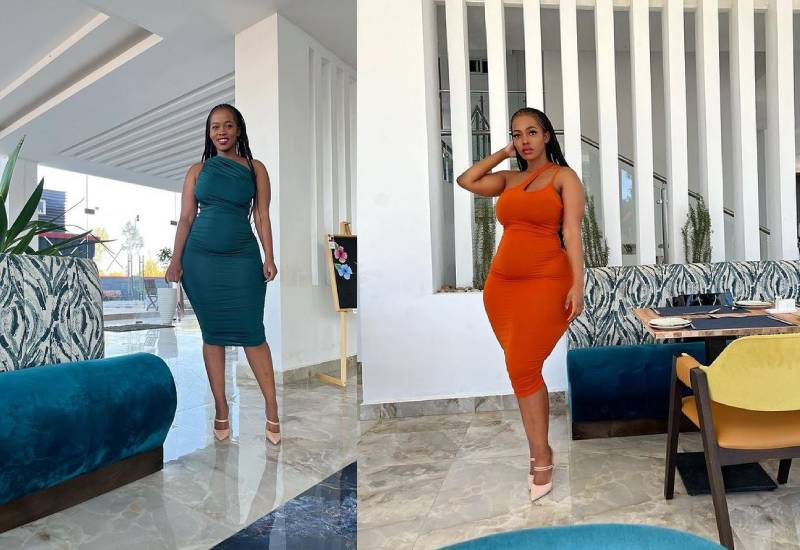 To which Kwamboka wrote back; "I am a modern mum. I do not care how people look at me or judge me for dressing up, having wine, using formula, taking vacays."
She admitted that she missed her children even though she was having fun.
"I look forward to my first uninterrupted night sleep in over 70 days."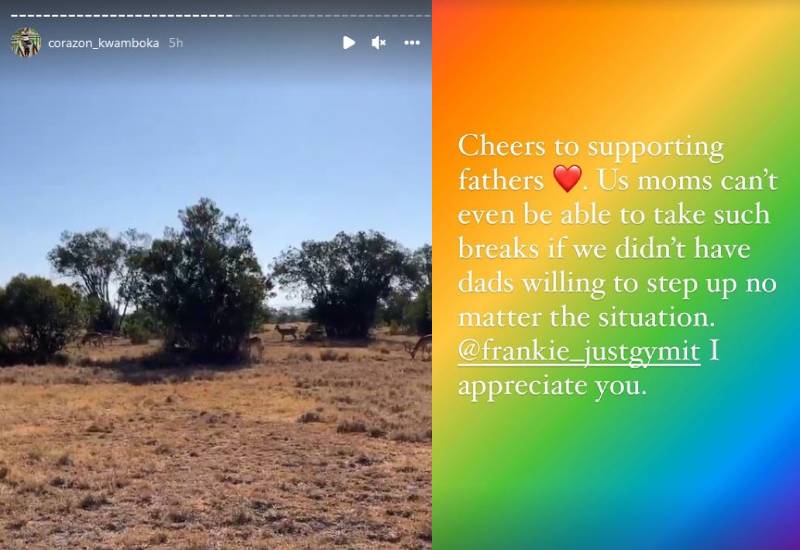 Before dancing the night away to Reggae tunes, Kwamboka added an appreciative post for the father of her two young children, thanking him for stepping up while she is away.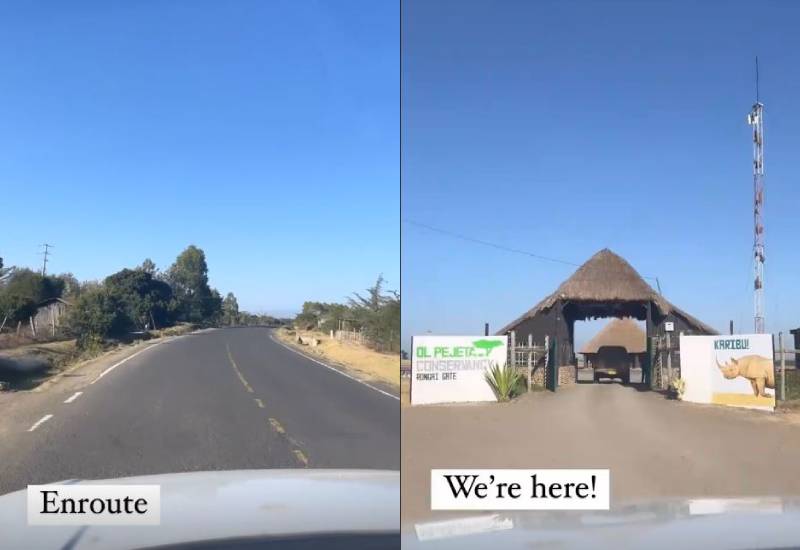 "Cheers to supporting fathers. Us mums would not even be able to take such breaks if we did not have dads willing to step up no matter the situation," she wrote on her Instagram Stories, adding, "I appreciate you" and tagging her ex-partner.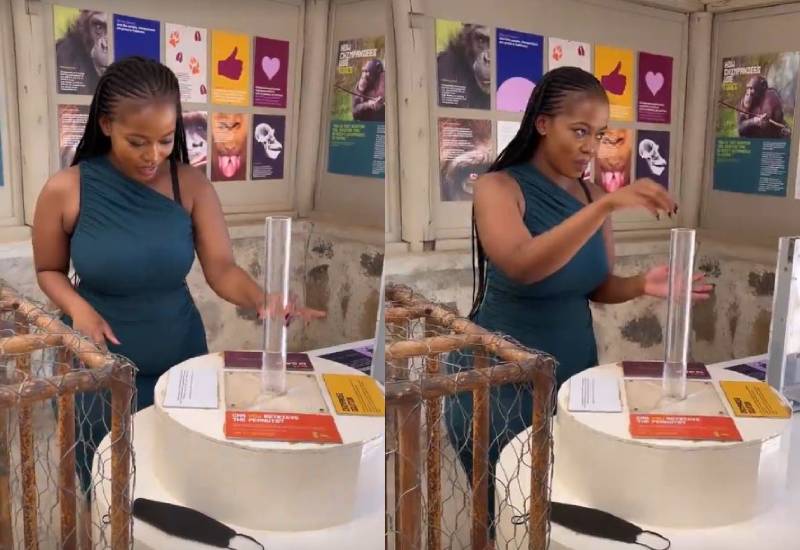 Kwamboka announced the split through social media shortly after Valentine's Day, and after much speculation that the relationship was on the rocks.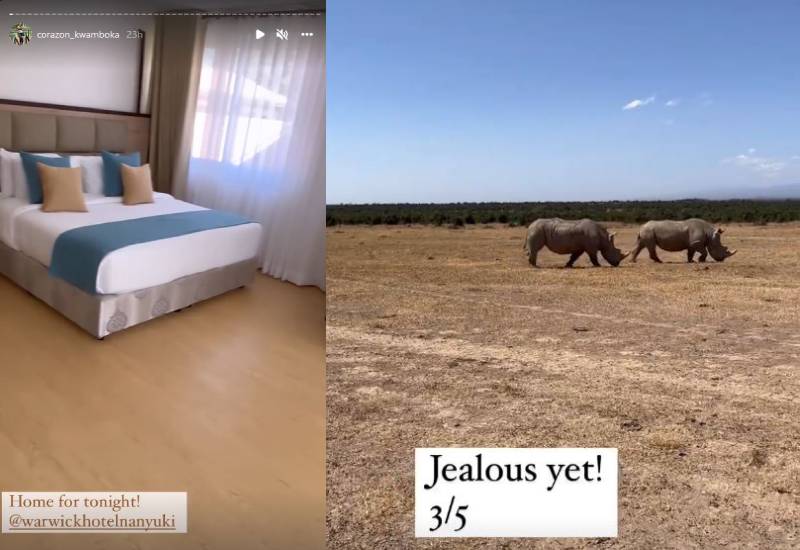 "I am single. I choose me. Life goes on," the mother of two wrote on Instagram along with a black and white photo of a rose.
The former lovebirds welcomed their first child together, a son in August 2020 and their second, a baby girl in December 2021.
Related Topics