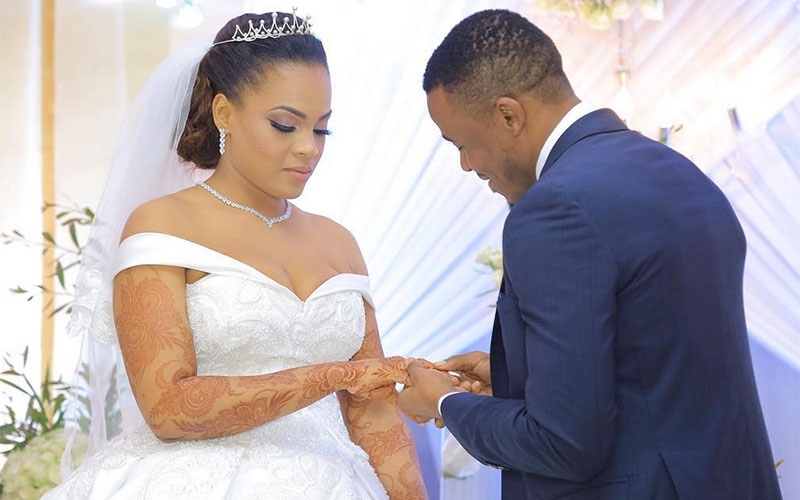 The wife of Tanzanian Superstar Ali Kiba has filed for divorce in Mombasa Kadhi's court after three years of marriage.
Amina Khalef wants to dissolve her marriage with Ally Salehe Kiba, claiming stress and neglect.
The two married under Islamic Law on April 19, 2018, in a glamorous wedding held in Mombasa and later proceeded to live as a couple in Dar es Salam Tanzania.
Amina, who is expecting their second child, filed the petition on January 8, 2021. The two got a son on February 19, 2019.
Amina said she left her matrimonial home in Tanzania on or about October 2018 due to her mental health while pregnant and as a result of the conflict with Kiba and his family.
"The petitioner (Amina) delivered her firstborn on February 19, 2019, and as is the cultural tradition of the Muslims in Mombasa remained at her family home for 40 days," Amina's petition reads.
She said upon returning to her matrimonial home in April 2019, she found out that the living arrangement at Kiba's home was not conducive for her mental health.
Amina said friction arose between her and Kiba's relatives and friends living at the matrimonial home.
In the affidavit, Amina says that Kiba has not been consistent in providing maintenance and upkeep for her and their child. She adds that the maintenance provided by Kiba was insufficient and would come after push and pull between them.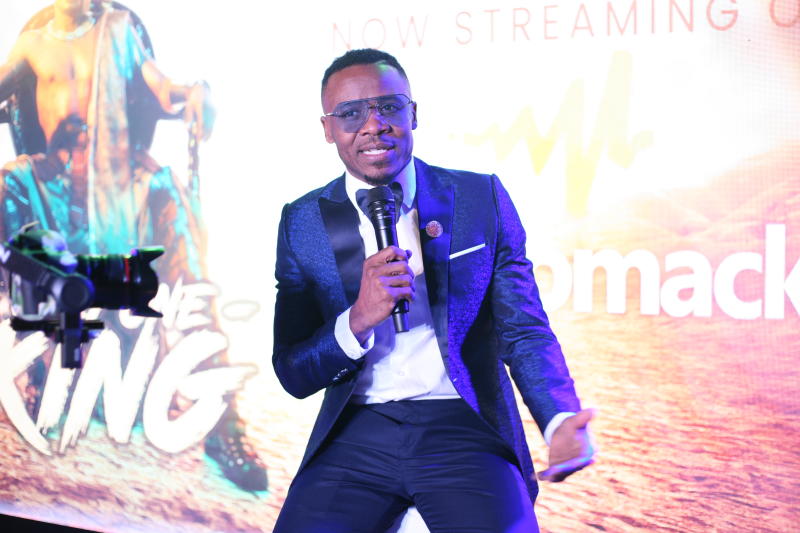 Amina is demanding Sh200,000 monthly maintenance for the upkeep of their two children. She also wants him to pay for a medical cover for his children.
She also applied to have their marriage dissolved by the Kadhi's court.
She said Kiba did not provide any maintenance or prenatal care during her pregnancy with their firstborn and he remained largely uninterested in his child's wellbeing and hers.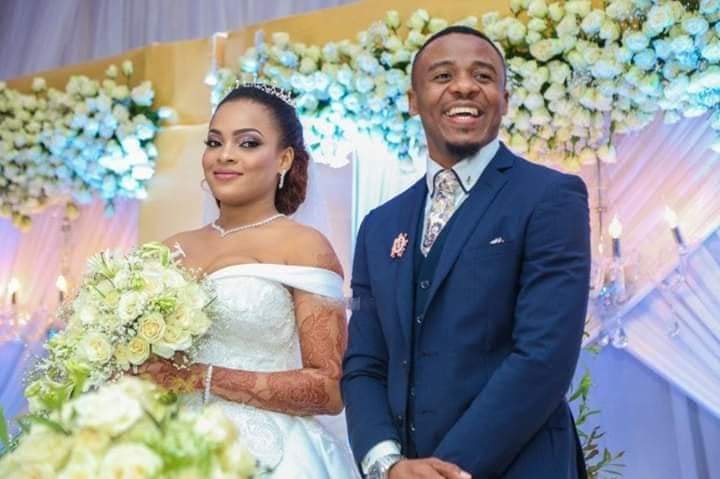 "Kiba even failed to clear my hospital bill for the birth of our child and left the same to be shouldered by me," she said in her verifying affidavit filed before the court.
She said Kiba would be verbally abusive to her in front of his friends, contributing to her stress and depression.
"I have not in any manner condoned the Respondent's (Kiba) acts of desertion as particularized in the petition. It would be in the interest of justice that the marriage is dissolved," said Amina.
She said that the union with Kiba has broken down irreparably and no human intervention can salvage it and that it is in the interest of justice that the same be dissolved.
She said that Kiba failed and neglected to address the living arrangements which had become stressful for her and left her with no choice but to leave their matrimonial home with her son and moved back to Mombasa on or about June 2019.
"Despite reaching out to Kiba to try to resolve their matrimonial disputes, Kiba has been unwilling and unresponsive to the petitioner's efforts," reads her petition.
She said Kiba has deserted her with sporadic appearances in her life inconsistent with that of a husband.
Kiba was given 15 days to reply by the Kadhi court on February 10, 2022.
On April 28, 2021, Chief Kadhi Ali Abdalla issued an order granting leave to Amina to serve summons dated January 19, 2021, and the divorce petition dated January 8, 2021, to Kiba who resides in Dar es Salaam.
He ordered that Kiba be served the said pleadings through the firm of Arkan Attorneys, Samora Avenue, Acacia Building, Dar es Salaam Tanzania.
The matter was to be mentioned on May 26, 2021, to confirm service of the pleading to Kiba.
Amina through her lawyer said she is unable to physically serve Kiba.
She said that on January 25, 2021, they emailed Kiba the summons and the petition, affidavit, witness statements and her list of documents.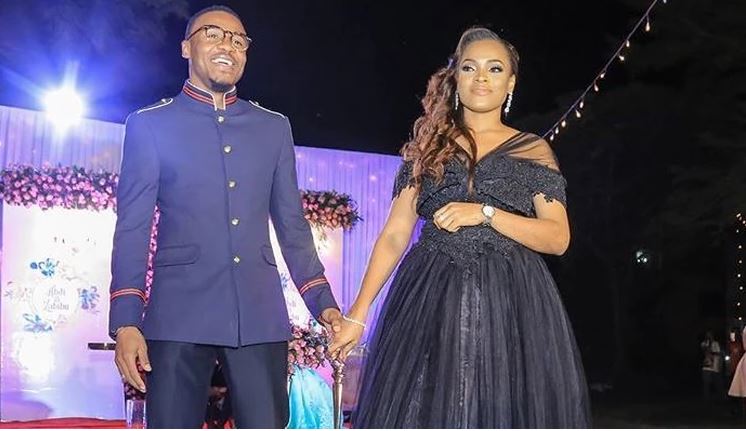 Related Topics