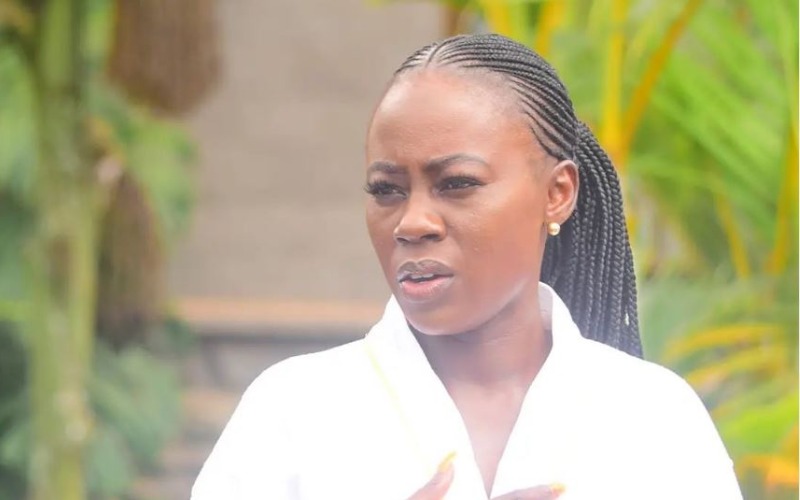 Singer Akothee is nursing leg injuries suffered following a car accident.
Narrating the experience on her social media page, the businesswoman revealed that she was driving barefoot when her leg accidentally stepped on the brake pedal.
Grateful to God for saving her, Akothee stated that she has learnt her lesson to never drive barefoot.
"Nursing my injuries. God still loves me. This leg went into the breaks, hit my face on the steering wheel and my knees. Now I know you should never drive barefoot," she wrote.
The mother of five first revealed news of the accident to her fans on social media a few days ago explaining that she had narrowly escaped death and was thrown into a state of shock.
"Escaped death narrowly! Still recovering from the shock. I have no idea what happened," she wrote.
Worried fans filled the singer's comments section with messages of encouragement and well wishes.
B.r.o.o.m.e_9 Be safe mama we still need you
Felixsimara2017 Thanks be to God you safe madam boss
Terr3608 God cannot allow that to happen, we love you
Josephmsingle Stay alive we still love you
Mumangi_ Sending love your way
Binti_aswito Pre-mature death is not your portion madam boss
Marypearl_078 God saved you Glorify His Name
Although the Lotto crooner is yet to respond to the messages, many are of the assumption that she is doing much better as she has continued to upload posts of her daily undertakings.
For Valentine's Day, Akothee was pleasantly surprised by her 5-year-old nephew who woke her up from her sleep to present her with a flower.
Impressed by the gesture Akothee revealed that that was the only flower she had received and was waiting on her lover and ex-lovers to send her more
"My nephew, 5-years-old woke me up with this flower. Happy valentine's aunty kodee. I brought you a flower. Children! Children! The first flower I have received. I am still waiting for the rest! And also from my exes I won't refuse. Nikipewa nasema."
By the look of things, the social media influencer seems to have had a really chilled Valentine's Day.
Related Topics