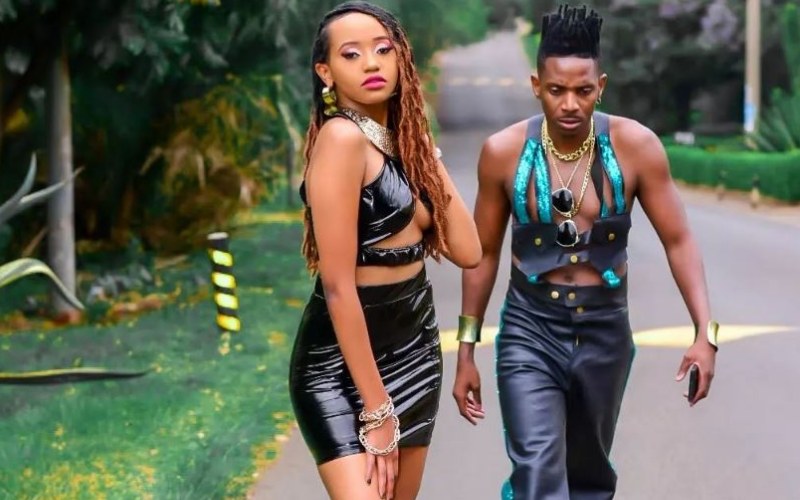 Former Saldido signee Miss P has opened up on her relationship with comedian Eric Omondi and why they are no longer in communication.
Speaking during an interview with Willy M Tuva on Mseto East Africa, the songstress explained that after their Baby shower project together, Eric Omondi ghosted her and completely refused to pick her calls and answer her messages. For this reason, Miss P concluded that the comic was unserious and therefore decided to keep to herself and mind her own business.
"For lack of a better term, I just don't think he is serious… or is a serious person. Let me tell you, mimi na communication, I communicate. Communication is key by the way. That's how you get to understand each other, that's how you get to have a clear understanding of what is going on. So for me after we finished the Baby Shower events, I called, I texted… that's where I knew this guy….. No response at all. When I saw he had gone mute on me I figured its time I take my strides alone," she said.
Questioned on whether they had any romantic relationship, Miss P responded saying, "Our relationship was very professional. You know with Eric he is very creative. He will improvise anything and make it look like something."
The two created an online buzz a few months ago after Eric announced that he and the Baby Shower crooner were expecting a child together.
"I met this Beautiful Woman 5 months ago in an event I was hosting. Whatever happened happened and I promised her I would take every responsibility. Children are a blessing from God. @officialmissp_," wrote Eric Omondi.
The two were however busted by keyboard warriors who shared evidence that they were only drawing attention to themselves in a bid to promote Miss P's song.
Popular Socialite Shakilla was among those who told off the duo for faking a pregnancy just for clout.
"Next time better try ordering at least a fake belly bump or get a good editor. Responsibility my foot. Tell her to learn from the rest she'll be used and dumped after getting views," said Shakilla.
New relationship
Miss P went on to reveal that she is currently in a relationship but preferred not to talk about her partner.
Related Topics