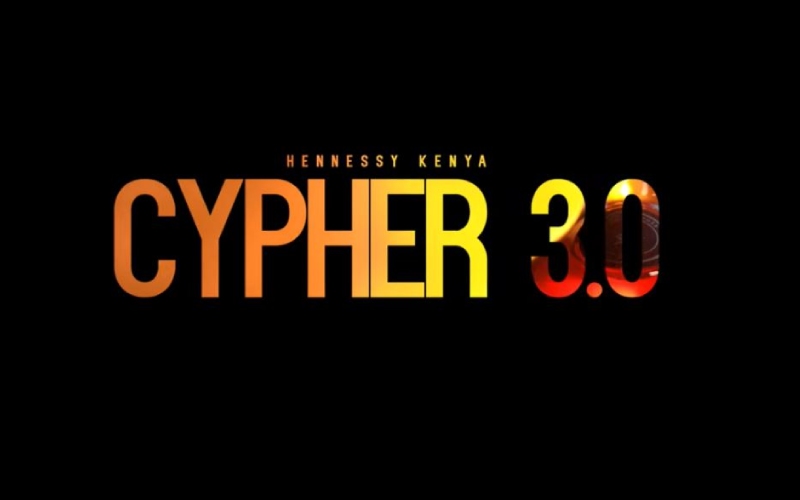 For almost a year, specifically since April 2021, Hennessy has been at the forefront of championing for hip hop art in Kenya.
Through a range of cyphers perfomances, Hennessy has given emerging artistes a unique platform to showcase their talent.
The third edition of the cypher dubbed Hennessy Cypher 3.0 is set to launch today, January 28, 2022, at the Standard Media Group. The artistes participating in the Cypher 3.0, include; Munga Wakadinali, Steph Kapela, Gold Triggah, Xtatic and Elisha Elai who, are embracing the spirit of Never Stop Never Settle (NSNS) on their journey to personal success.
"My delivery and style is different and can speak about a lot of stuff. From delivery, flow and the unique style keeps me afloat and the Never Stop Never Settle mantra should be everybody's pushing factor," says rapper Elisha Lai
Music has always been in the DNA of Hennessy and for the first time in Kenya, Hennessy introduced the Cypher in April 2021. The Hennessy Cypher, which falls under the distinctive brand campaign, Never Stop Never Settle, focuses on pioneers who are making the creativity of Africa shine.
"The DNA of Hennessy is music, and the story of Hip-hop and Hennessy goes way back. We are excited to be launching Hennessy Cypher 3.0 in Kenya. This edition brings together both established and upcoming artists, blending talent and fine cognac, in the true spirit of Never Stop Never Settle," said Alexandre Helaine, Market Manager Eastern Africa, Moet Hennessy. "Hennessy has been heavily invested in the creative industry and will continue to provide a platform for Kenya's wealth of creative talent to showcase themselves to the world." Added Mr. Helaine.
Never Stop Never Settle (NSNS) tells the story of individuals driving this change by transforming their creative passions into thriving business ventures. In so doing, boldly challenge us to see the world through fresh eyes, a world where the old rules no longer apply.
The Cyphers mark a huge milestone for Hennessy and creates a synergy between the brand, artists, and hip hop fans. The Hennessy cyphers aim at identifying both rising and established artists, further offering them a platform to continue showcasing their craft.
"The cypher show is one of the fronts we are championing in ensuring that untapped talent gets exposed, supported and enhanced. This show is just the start of many planned entertainment properties. We are here to entertain and also educate on matters music, culture and film, beauty and fashion and everything lifestyle," says Charles Otieno, Editor, Standard Group
The first edition of the Cypher had a star lineup of Wakadinali, Steph Kapela, Breeder LW, and Steph while the second edition the lineup included; Boutross Munene, Rekles, Xtatic, Elisha Elai, and Monski.
This time round we are introduced for the very first time to Gold Triggah Gold, who was the winner of the Hennessy Online Rap Challenge.
Related Topics