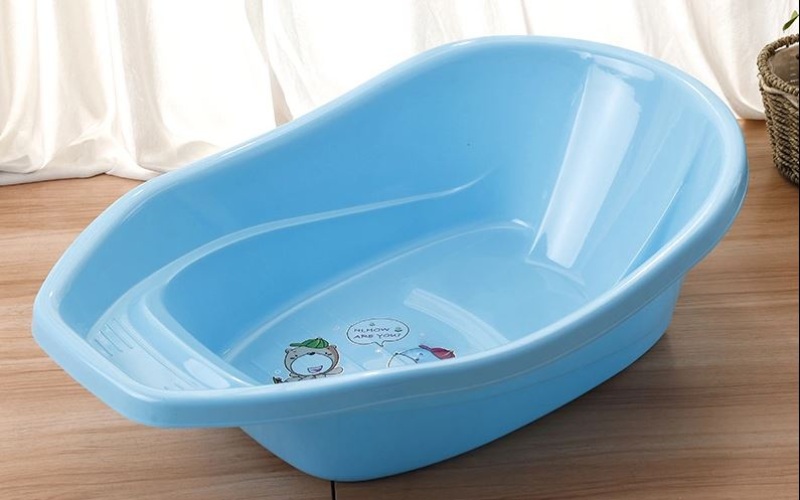 A family in Matungu, Kakamega County has been gripped with grief following the death of their 10-month-old baby who drowned in a water basin.
According to a report published on Twitter by the Directorate of Criminal Investigations (DCI), the child's mother, Audrey Akumu, was busy doing laundry at her family house compound as her baby played close by.
After some time she noticed that the child had become too quiet and rushed to check if everything was alright. The 25-year-old mother was however met with the horrendous view of her child immersed in a basin full of water.
"The young mother started running around confused as she wailed, attracting her neighbours who came running and retrieved the baby from the water. They rushed the baby to nearby Bliss Medical Centre where the baby was pronounced dead on arrival," wrote the DCI.
Following the unfortunate incident, the DCI has urged parents to educate themselves on basic first aid to care for their loved ones in case of a medical emergency.
"The DCI advises parents and guardians that it is never too late to save a child's life, even if they stop breathing. Perform cardiopulmonary resuscitation (CPR) even if a child is unresponsive and do not stop until medical professionals take over."
CPR for a baby
According to the Red Cross training services, it is crucial for parents to master the Cardiopulmonary resuscitation (CPR) for a child or infant in case of an emergency and can be printed and placed where it is most accessible.
Below are steps to follow to be able to perform CPR on a baby according to the St John Ambulance.
Place them on a firm surface and open their airway. To do this, place one hand on their forehead and very gently tilt their head back. With your other hand, use your fingertip and gently lift the chin. Give five initial puffs. Take a breath and put your mouth around the baby's mouth and nose to make a seal, and blow gently and steadily for up to one second. The chest should rise. Remove your mouth and watch the chest fall. That's one rescue breath, or puff. Do this five times. You will then need to give 30 pumps. Put two fingers in the centre of the baby's chest and push down a third of the depth of the chest. Release the pressure allowing the chest to come back up. Repeat this 30 times at a rate of 100 to 120 pumps per minute. After 30 pumps, open the airway and give two puffs. Keep alternating 30 pumps with two puffs (30:2) until: emergency help arrives and takes over or the baby starts showing signs of life and starts to breathe normally.
If the baby shows signs of becoming responsive, such as, coughing, opening their eyes, making a noise, or starts to breathe normally, put them in the recovery position.
Related Topics