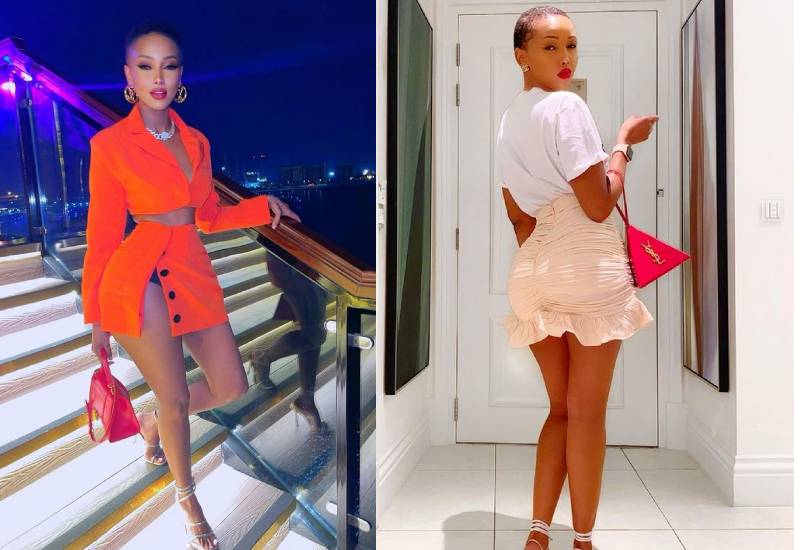 Controversial socialite cum fashionpreneur, Huddah Monroe, has revealed her choice of men.
People have their own ideas on how Huddah makes her money, including the belief that she dates wealthy men. The fact is that she has turned her trade into a million-dollar enterprise.
"I love chubby daddies with money. I wanna bounce on them. I am so petite, a chubby daddy would be my bouncing castle," she stated on her Instastories.
Well, for everyone who has been asking how she makes her money, this might be a sign.
Although many would argue that her gains have come from unclear associations with foreign rich men, some of whom she has posted videos with in posh cars sampling dollars, the truth is that Huddah's current fame started when she went to represent Kenya on the Big brother Africa show in 2013.
It was after this that fame and fortune came calling as she positioned herself as 'The Boss Chic' in Kenya. She created a huge online following, social fortunes that she used to build a formidable cosmetics business company. As this was happening, just as many socialites have done, she decided to do body transformation, traveling to Beverly Hill, California, for the surgery at the Beverly Hills Plastic Surgery Group.
Just recently, Huddah said that she was selling her womb for $1,000,000. "I'm selling my womb. Lol! $1,000,000 to be your baby momma. Child support we shall agree…," she wrote.
Related Topics