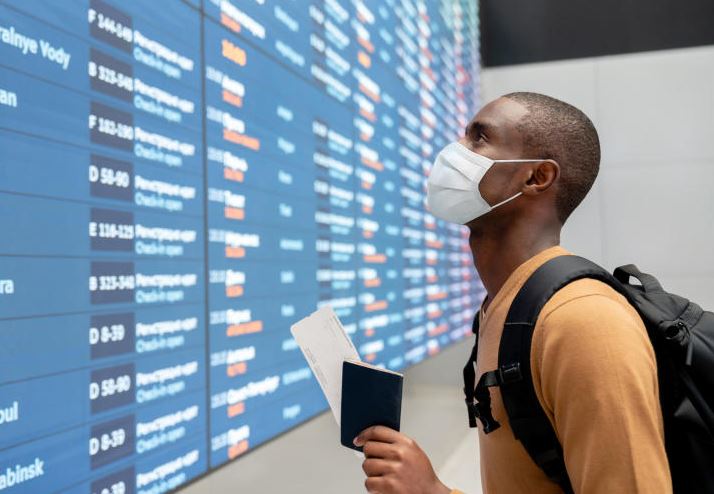 Whenever Dorothy Mwende wished to visit her sister in Dar Es Salaam, Tanzania, all she had to do was park a few T-shirts in a small bag and take the bus down.
The only delay was at the Namanga One Stop Border Post during the inspection of her travel documents, an exercise that lasted no more than 10 minutes.
Not anymore.
"Now I need a Covid-19 PCR (polymerase chain reaction) test a couple of days before travel. I might need another one before being allowed back into my country. The cost of compliance with health protocols is more than the cost of travel and stay within Tanzania," laments Mwende.
Such protocols have become more pronounced when international travel is involved. Before leaving the comforts of your home to that exotic holiday location, you will need more than a passport and an air ticket. It becomes more complicated if one is travelling with the whole family.
Today, almost every country has put in place elaborate health checks that have removed the fun out of travel.
For instance, one must return a negative PCR test result that, in many cases, has to be done 96 hours before travel from one country to another. In many cases, a negative PCR test result is required even on transit regardless of one's final destination.
In addition, an international traveller has to produce a valid vaccination certificate.
According to a Covid-19 restrictions report released last November by the United Nations World Tourism Organization, 101 destinations, or 46 per cent of all destinations worldwide, have their borders either completely or partially closed.
In addition, the report says 112 destinations, or 52 per cent of all destinations worldwide, request the presentation of negative Covid-19 test results upon arrival to the destination, and "on a few occasions combined with quarantine measures." This figure represents an increase of 34 destinations in this category compared to June 1, 2021.
As this report shows, the new travel protocols differ from country to country and may change abruptly as infections soar. Currently, the Omicron variant threatens to put the entire world on yet another round of.
Related Topics