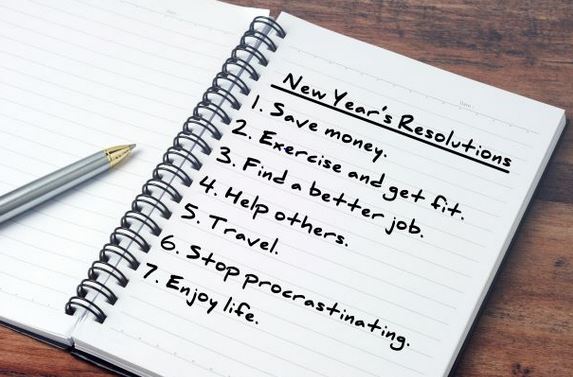 As the new year begins, you have probably already set goals. Here are some tips on how to go about it.
Don't wait, start now
Preparing in advance is essential when it comes to resolutions. To make plans, they have to be huge, the kind that cannot be achieved without proper planning. So from the beginning of the year, mark the calendar on when and what to accomplish. This way, you will be able to set your priorities right. Having a course of action in advance would help keep you in line with your new year's resolutions.
Have realistic resolutions
It is important to have achievable plans; otherwise, you are doomed to fail. For example, setting a goal to buy a private jet this year and yet you are struggling with your monthly rent is highly unrealistic. Unless you plan on robbing a bank or win a lottery, it's almost impossible to achieve such a goal. Make resolutions like, 'This year I want to pay my children's fees before the deadline' if you were always late in the previous year.
Have a detailed plan
A year has 12 months, that is 48 weeks; you can have weekly targets to help lay steps for your course of action. This will reduce your burden when the time comes for implementing the actual project in your resolution list.
Always track your progress
This helps to know what you are doing that has both the most extensive and smallest effect. So once you see what has the largest impact, concentrate on it more to have higher returns and more positive than negative results.
Reward yourself accordingly
While you work towards achieving your goals, you are likely to have much savings, and the temptation of rewarding yourself for your achievement will kick in. You will need to acknowledge your progress. Once you get to this point, then self-discipline is vital to avoid spoiling your plans. That is misusing money meant for your resolutions.
Get a Partner
Finding someone with similar goals as yours can help boost your willingness to work towards achieving yours. You can help them build theirs as they help make yours.
Believe you will achieve your resolution
Self-belief will boost your willingness and urge to succeed in your quest to meet your set targets.
Be aware of the possibility of failure
Understanding that you might not accomplish all your resolutions helps build confidence that there will be another opportunity to achieve. Failing to meet your resolutions only means that you could not do it in the set year, but it doesn't mean you will not have the opportunity to make it in the following year. But still, strive not to postpone your success.
Related Topics