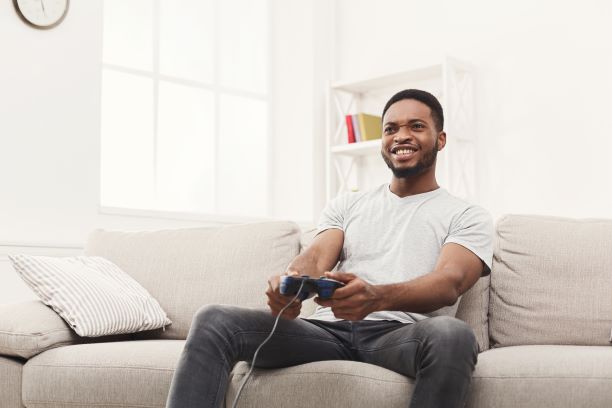 You must have seen people going to gaming arcades. What you might not know is that not all gamers are the same.
For a seasoned gamer, it is easy to categorise yourself as a certain type of gamer, or at the very least have settled into a particular style of gaming.
If you have specific games you enjoy playing, it can give you more insight into your personality. What motivates you to play the games that bring you the most delight could have an underlying function.
In the 1990s, Dr Richard Bartle outlined four basic types of game players based on a character theory.
The characters are; achievers, explorers, socialisers and killers. They are defined by what makes them tick and they all have different views in a game.
A lot has been discussed about Bartle taxonomy of player types, but let us look at some of the main player types that were deduced from the study.
There are many reasons that make gamers unique in their own little ways. While some might be fuelled by simply winning, others are fueled by the thrill of 'slaughtering' their opponents.
Achievers
In this category, the main propellant is the ability to lose or win. Most gamers play for enjoyment but they all want to win. And achievers feel this urge more than anyone else.
They will go to great lengths to achieve rewards that are almost non-existent but their urge to show off and compare themselves to others is what makes gaming fun for them.
Explorers
In this bracket, most partakers do not believe in failure but rather are intrigued by digging around and discovering things.
Every time an explorer stumbles on their journey, they make a mental note to avoid the same mistake in the future. Explorers embark on objective-less journeys to see the most impressive regions of a game.
Socialisers
Most players choose to play games for the social aspect rather than the actual game itself.
They are known to derive their enjoyment from a game by interacting with other players and, sometimes, computer-controlled characters with personalities.
This category normally gravitates towards interactive games where interpersonal relationships form the core feature.
Killers
Just as the name suggests, this category of players is mostly fuelled by the fun of 'killing'.
These are the hackers who want to watch the world burn. Also known as the ones who live to see chaos; they are not considerate of other players' experience as long as they win in the end.
Defeating bosses, raiding other players, and even figuring out loopholes that let them take further control of the game is the goal. The joy of being a killer results from a friendly competitive spirit.
It is argued that these are the most competitive of all gamers, but only about one per cent of players are most motivated by killing and destruction.
Related Topics