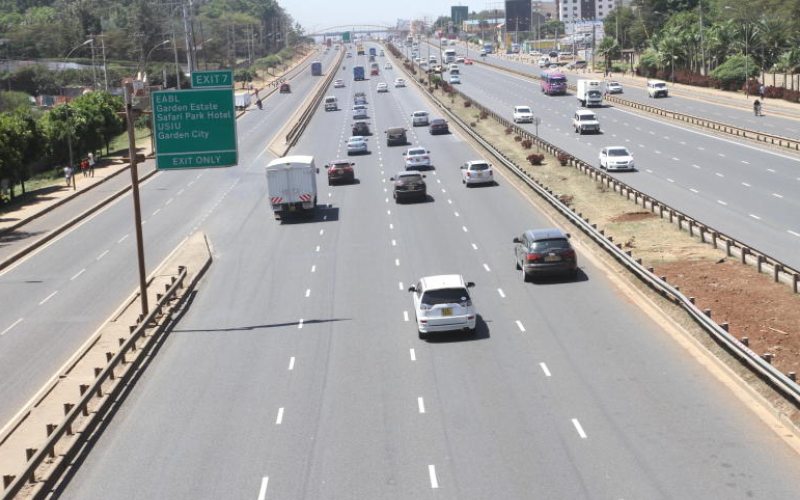 The DCI on Saturday revealed how a woman who was offered a lift by strangers along Thika Road was kidnapped and raped.
It emerged that the lady, a fruit vendor at City Park, made her way to a bus stop and a private vehicle pulled over.
The driver asked the woman whether she was heading to the CBD and offered to drop her at Ngara, adding that the two other passengers in the car were headed in the same direction.
"Innocently, the fruits vendor boarded the vehicle that sped towards Nairobi. However, upon approaching Kenyatta University, the vehicle took the service lane, made a U-turn at the Engen gas station and sped towards Thika.
"At this point, it dawned on the woman that the occupants of the vehicle were not innocent passengers but a miscreant gang of three," wrote the DCI in part.
The thugs then took possession of the woman's phone and called her husband, demanding a Sh30,000 ransom, failure to which they would kill her.
According to the DCI, the woman's husband contacted the police and immediately a team of detectives began pursuing the kidnappers.
By this time, the kidnappers had already raped the woman in turns as they demanded money from her friends and relatives.
"After 3 hours of intelligence leads, the thugs who kept moving from one location to another were finally cornered at a secluded spot in Kabati area in Kandara, Murang'a county.
"The 35-year-old woman was finally rescued but unfortunately, the miscreants aged between 24-27 had raped her repeatedly," added the DCI.
She was immediately rushed to hospital for treatment.
Blood-stained knives were recovered from the kidnappers and the vehicle was towed to DCI headquarters for forensic examination.
The DCI urged the public to desist from boarding private vehicles belonging to strangers.
Related Topics