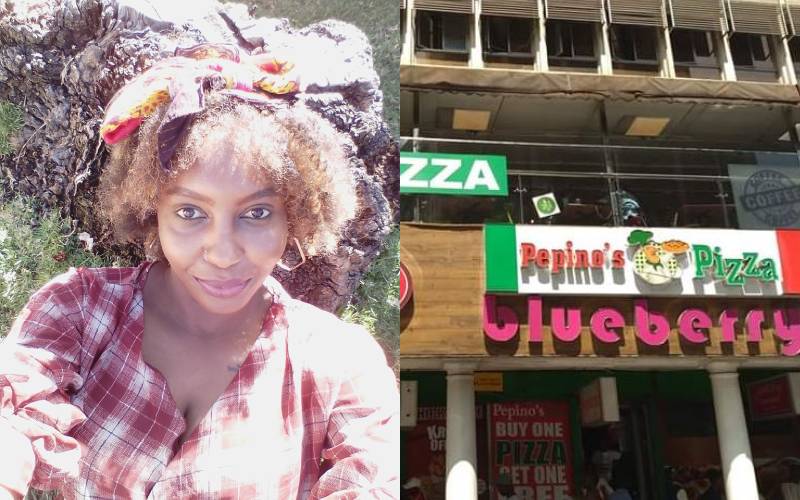 Sandra Wahiga spent the better part of her Thursday evening locked up inside a pizza joint in the Nairobi CBD after she went to the washrooms and later came out only to find the premise locked from outside.
She quickly took to Twitter to seek help after she was left stranded for over an hour.
"Anyone who follows me, I need your help. I am locked in at an eatery along Moi Avenue, @Pepinos pizza, @Chicken Hse, @Blueberry along Kimathi street CBD. I was in the ladies when they locked up. Which was an hour ago. Please retweet to help me get to the manager or owners," she said.
Adding: "I can't sleep here, I have to go to work tomorrow. Anyone who knows someone who can help, please reach out cause the curfew starts in just like 15 minutes."
Kenyans on Twitter (KoT) quickly retweeted the information and a few hours later Sandra revealed that she had been assisted and was on her way home.
"Help came through. I was rescued. Thank you to each of you who took the time to retweet or reply to me. It meant so much. Special mention goes to the police who came to my rescue, with special mention to Inspector Oyoo, he specifically ensured that I was dropped home."
She also thanked Pepino's management for reaching out to her to apologise for the unfortunate incident and thanked netizens who ensured she got assistance.
A number of Kenyans online made fun of her situation, many wondering how she was locked inside and no one noticed.
Wahiga, however, opted to remain positive as she asked for as many retweets as possible to ensure she got help.
Related Topics