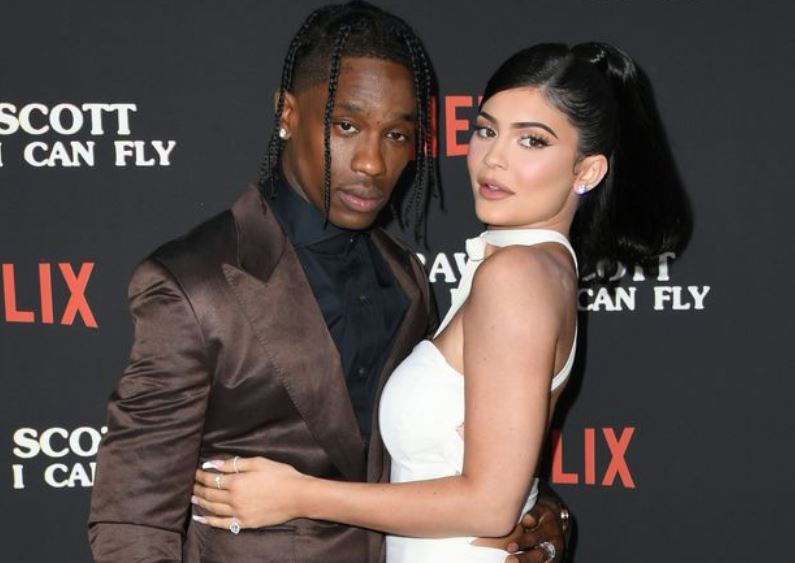 Lovebirds Kylie Jenner and Travis Scott, real name Jacque Webster, are expecting their second child together.
Their first child is Stormi Webster, born on February 1, 2018, after the couple had dated for only ten months.
Taking to her Instagram, the cosmetics and swimwear mogul Kylie posted a cute one-and-a-half-minute video displaying her positive pregnancy test. The couple also confirmed that her mother, Kris Jenner, is ecstatic at being a grandmother again.
In the video, shot partially by Trav and Kylie, Kris Jenner could be heard saying; "Are you pregnant? Oh my god, we're gonna have a baby" she sounds off gleefully.
The baby's gender is yet to be revealed, but Kylie's bump is visible in the footage.
Rumors had it that the couple had split in October 2019. Still, according to multiple sources, the couple has always been in love, deciding to keep their relationship away from the public eye.
In April this year, during an episode of 'Life of Kylie', the beauty unicorn opened up, saying the two "will always have a bond."
"There's absolutely nothing wrong with me and T," she quashed the rumors. "There was no crazy fight. We decided - well, I decided - that I'm really young. I don't want to look back five years from now and feel like he took something from me, when he's really not that type of person," she said.
According to the couples' GQ interview in 2018, they both admitted to not remembering how and when they met for the first time. Still, Kylie's former best friend Jordyn Woods told People they had "real chemistry" and "immediately hit it off," although it's reported that at Coachella 2017 is when the two hang out, and it "felt really nice."
At the time, Travis was going on tour for his 'Birds In The Trap' album promotion tour and asked Kylie; "What they were going to do because he was going back on tour," and she immediately dropped everything and "went on the road with him."
The rest of 2017 was filled with PDA from both of them. Kylie especially wanted the world to know they were together, according to "multiple sources" and that September TMZ reported she was pregnant with La Flame's first child, welcoming their first baby a few months later.
Travis confirmed this on his "Love Galore" song with SZA on the lyrics rapping, "Let me cum inside ya, Lemme plant this seed in you, yeah."
Travis and Kylie have not yet announced their plans to get married.
Sister Kim Kardashian and many others have congratulated the couple on their announcement of their second child.
"OMGGG !!! More babies !!! More cousins!!! Congratulations @kyliejenner & @travisscott???????? "Kim wrote on Instagram.
Travis reposted the video with a series of brown heart emojis, brown being his favorite hue.
Hailey Bieber, Gigi Hadid, Rosalia are among the many other celebrities that have shared their love at the news.
Related Topics