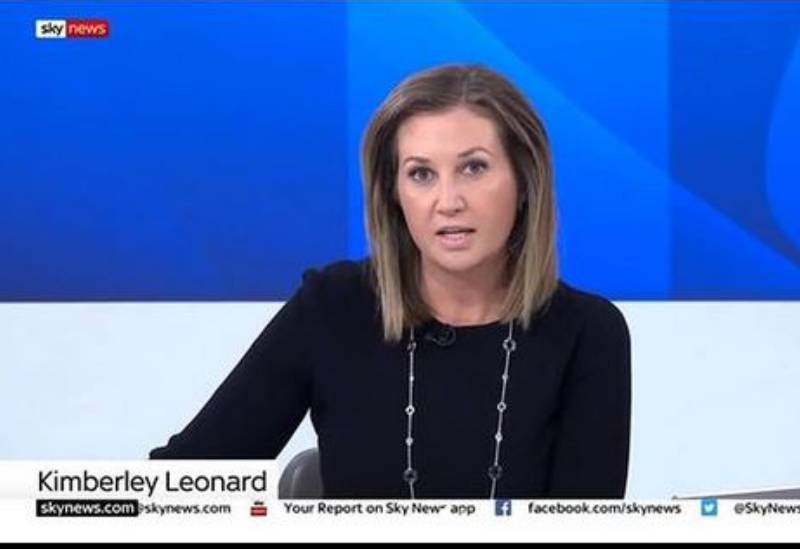 Kimberley Leonard quietly enjoyed her career as an international journalist before Kenyans put the spotlight on her last month following her interaction with Kenyans on Twitter.
Like she typically does, the news anchor went on Twitter, where she engages a handsome following of over 25,000, and finished off her post with a popular local hashtag, #KOT, which stands for Kenyans on Twitter.
These KOT are known to be literal beasts of the internet - they ravage through the social networking site, shedding light on trending issues on the country while garnering a reputation as ruthless teasers and jokesters, and sometimes trolls.
Leonard is part of a sizeable list of internationally recognized Kenyan journalists; like Larry Madowo, Sophie Ikenye, Ramah Nyang, Jeff Koinange and Zain Verjee.
Leonard says that the path towards international success in news and media is paved with hard work, determination and patience through a long and winding journey.
"I feel that my career has been a long succession of steps that I have taken that have led me to where I needed to be. I was offered a job in Dubai because of my mum! She sent my CV to my aunt, who forwarded it to her friend in the media, who then forwarded it to her friend who worked in radio in Dubai and he sent it to the news team, who then contacted me and interviewed me for the position," Leonard says, looking back at her start in media and what she considers her big break.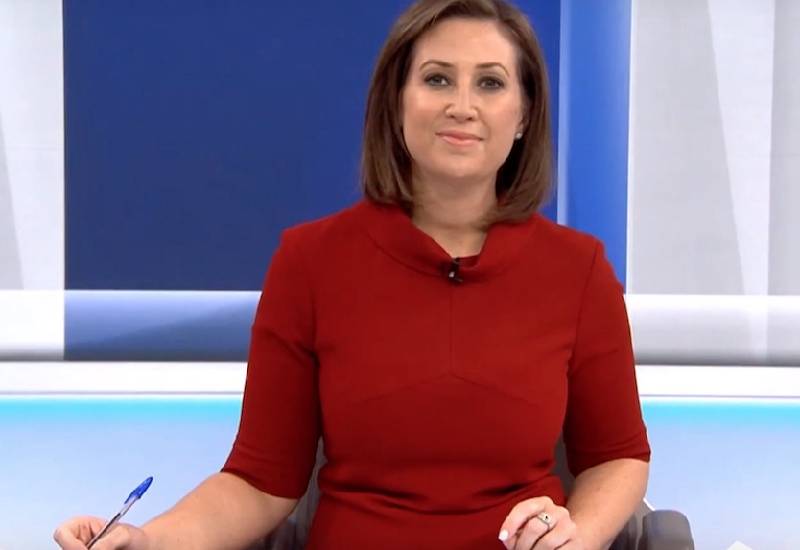 The Kenyan-born journalist says that luck definitely played a part in her growth. She reminisces about her early days at Capital FM where she worked as a newsreader and reporter, admitting that it has always been her dream to be a journalist.
"I worked with Capital FM in Nairobi early in my career – reading the news and doing some reporting. Then I went and did a Masters and came back to Kenya, did an internship at Al Jazeera English when they first started and then moved to Dubai to work in radio and then in TV," she says, adding that her parents played a huge role- for sending her to University to pursue further studies that catapulted her career.
Leonard says that she was specific about her passion for TV, and good professional relationships, coupled with serendipity brought her to the screen.
"I believe that as women, we should always promote each other – and one thing that Gina Din recently said resonated with me – you've got to be ready to take the baton when it's handed to you – and to make sure that you are up to the job. Know your strengths, know your talents and then work as hard as you possibly can – and then pass the baton on when you're called on to do so."
Speaking about her experience as a journalist in the wake of the coronavirus pandemic, Leonard looks back at a time in April 2020 when she broke down in tears on live TV while reading out the names of Coronavirus victims who had succumbed to the virus.
"When I broke down on TV, I wasn't even thinking about anything – I was actually focusing on the interviews that I was about to do – and they were both about Covid in Africa, actually. I had been trying to get the guests on for days and I was so interested in what they had to say, that before I knew it, I was crying because I was reading about how one girl had died and then her dad had died of the virus. It was so sad," Leonard recalls of the day her voice trailed off as she fought back tears during a bulletin.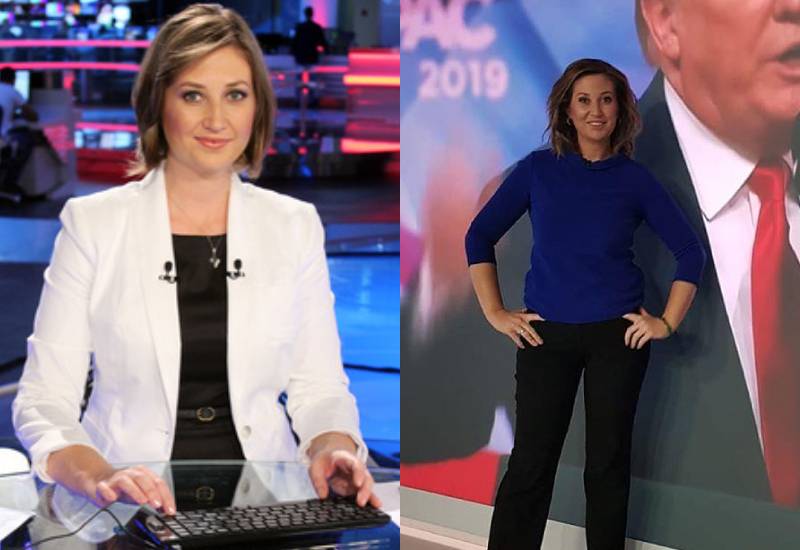 The journalist notes that the pandemic period has been tough, and has coincided with difficult times in her personal life as well.
"I remember driving through deserted streets with big electric signs along the road saying 'Stay at home'. It was so eerie. I worked mainly on the night shift then and it was just me and one other person in the building – mainly a young guy called Bradley," Leonard says.
Leonard adds: "Our production staff were in a separate building from the studio, so most nights it was just me and Bradley in this huge building. And that's all I would do – go to work, come home and repeat. Having said that, I was so glad to have a job – and at that, a job with such a purpose."
The Sky News anchor says that at the start of the pandemic, her mother was diagnosed with breast cancer, kicking off a stressful period for her family.
"My mum is a real fighter – and we are so lucky to have access to healthcare. She made a recovery – and even though she was in the hospital, she was still watching me when she could – she sent me a picture of her on her birthday, watching me from her hospital bed!" Leonard says.
Leonard says that the only downside of her success now is that her father, who grew up in Tanzania and served in the British army is not here to see it.
"Every morning he would watch Sky News while he ate his breakfast and it would be so cool if he could see me on Sky News now. He was a proud Kenyan and would love that I have so many KOT followers – and that I recently got to interview President Uhuru Kenyatta," she says.
The journalist reflects on her relationship with KOT and the Twitter post that put her on their radar.
"I love the fact that my Mum is so happy with her #Kikuyu clock!#KOT" she posted at the time, alongside the photo of a wall clock labelled in Kikuyu language.
She added in a response comment to the hundreds who replied to her tweet; "I don't even know where she got it, but she has spent the last 2 days telling us about it - she is so happy with it!"
Leonard says that she loves KOT, and finds them very funny.
#KOT I love the fact that my Mum is so happy with her #Kikuyu clock! She got it on FB in Nbo. pic.twitter.com/juBr8OKaGy

— Kimberley Leonard (@KimberleyeLeo) June 18, 2021
"I always say you can't beat a Kenyan sense of humour! I was quite surprised when my mum's clock went viral! I didn't even think about that tweet – but I thought it was so funny that she was so happy with her clock that she kept messaging me about it and sending me photos of it! I'm so happy that it got such a positive response," Leonard adds.
The journalist says social media is a haven for positive interaction, noting that she too experiences trolls and online bullies.
"I like to deal with people on Twitter the way I deal with people in life. Just be nice to each other and have a laugh. When people are nasty to me on Twitter – and believe me, they are – I simply block them," Leonard says.
Addressing critics who question her Kenyan nationality and upbringing, the news anchor acknowledges that she is often met with skepticism when she says she is Kenyan.
"Yes, I am proud to be a Kenyan. I also have to give a big shout out to my British fans here – because I am so blessed to be able to live here and call the UK my home now too," she says, adding humorously, "So you both have me now and you can't get rid of me!"
The anchor says that when it comes to her personal life, things are kept discreet and private.
"I've turned 40 this year and I think I have never felt more confident or comfortable being who I am. I'm a very private person and I have a small circle of friends that I have had for many years – most of them aren't even in the UK, but they are the people I rely on, on a day to day basis," she says.
The London-based journalist's advice to young aspiring professionals is to trust in their own capabilities.
"Never feel that you aren't good enough, or that you don't have the ability to do whatever it is you put your mind to. If you want to do something, work hard and make it happen," Leonard concludes.
Related Topics