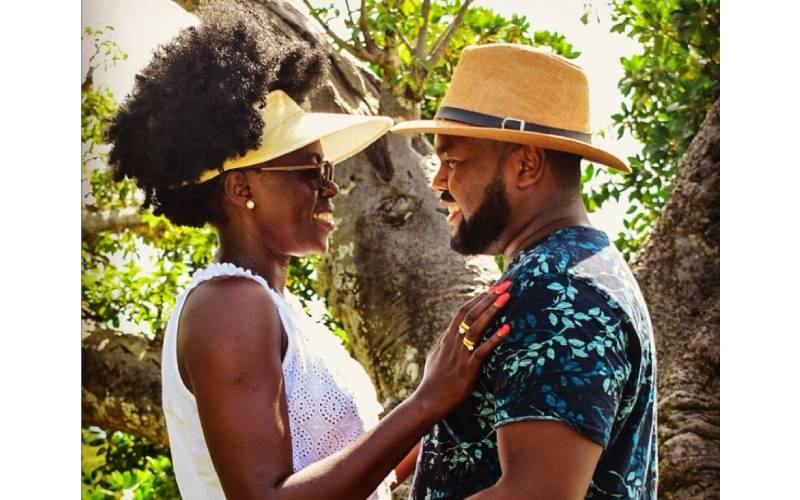 Barely a year after flamboyant singer Akothee and her manager Nelly Oaks sparked rumours of their fall out, the two are back together.
If social media posts about each other are anything to go by, then it is safe to say that love has won.
It all started when the Abebo hitmaker took to Instagram to publicly declare how she felt about Nelly as he turned a year older.
In Akothee's open letter to Nelly, she referred to him as the King of her Queendom – an indication that the two share a deep and personal relationship.
As if that was not enough, Akothee said that Nelly is the current man in her life.
In a social media post, the self-proclaimed President of Single Mothers added that she loves Nelly and just because she has been in failed relationships, does not mean that she cannot love again.
"Do not get it twisted, love is a beautiful thing. He is the man in my life now. The rest are my past and left gifts that we share. The cake now belongs to him and him alone. Tukiachana nitawaambia. I Love Him to death, and I believe he loves me too," reads the post in part.
The mother of five also revealed that she has moved in with Nelly, indicating that she is ready to settle down with him.
She added, "I even moved into his house with all my belongings and dumped my big homes. Now call the police, the boy is mine."
Akothee is also determined to have children with him.
"I am having two children for him soon. And if he dumps me or whatever the case, he will also belong to my baby daddy list; I will still give him the same love and respect as the rest who left."
Related Topics