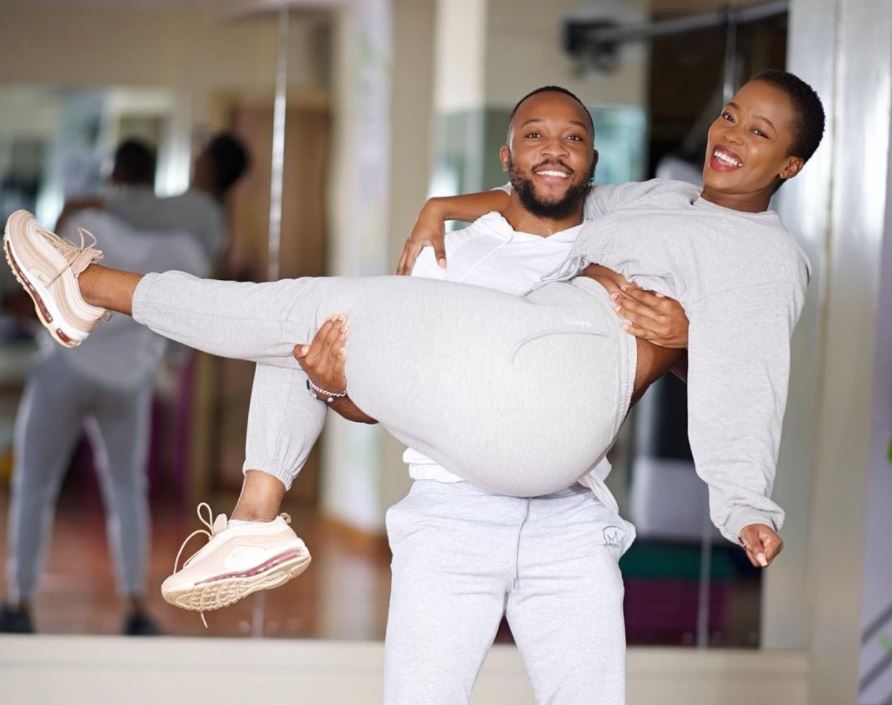 Fitness coach Frankie Kiarie, better known as Frankie JustGymIt, and Socialite-cum Lawyer Corazon Kwamboka are officially two years old in their relationship.
Taking to Instagram, Corazon posted a reel showing the time they have spent together.
"Two solid years with the sweetest, most annoying, absolutely understanding human being. Two years of the best experiences and of an abundance of blessings. To many more baby #franzon," Corazon captioned the photo.
In the comment section, Frankie responded to Corazon's post saying, "To infinity and beyond! Love you, wifey."
The couple started dating in 2019, shortly after Frankie broke up with his ex-Youtuber wife Maureen Waititu.
Despite the couple saying they have been together for two years now, Frankie had earlier stated he met Corazon in June 2019 after ending things with Maureen but officially started dating in December. Frankie and Corazon had their baby Taiyari in August, 2020.
"Most people say that she (Corazon) is the reason my marriage did not work. We only met way later in June/July when I had ended things. Then, we were both going through a breakup and we were just friends. We started dating officially in December," said Frankie.
However, on the other hand, Maureen did not agree with Frankie as to when he and Corazon met. According to the mother of two, the curvy socialite and her ex knew each other while they were still together and flirted without considering her feelings.
"If by flirting with a socialite when we were still together and knocking her up is what you call getting a mate, I pity your thinking. Women like you are why society has a problem…" said Maureen while responding to a fan.
After receiving constant backlash from netizens who claimed she broke up Maureen's marriage, Corazon refuted the claims saying her pregnancy with Frankie was unplanned.
"People are saying I ruined his family. That is not true. When I told him I was pregnant he was like okay, what are we going to do. He did not react negatively; we were mature about it," said Corazon.
She added, "Bringing a child to the world is the responsibility ya watu wawili. We had just found something beautiful and we did not want any backlash about it, so we decided to keep it to ourselves for a while."
Related Topics