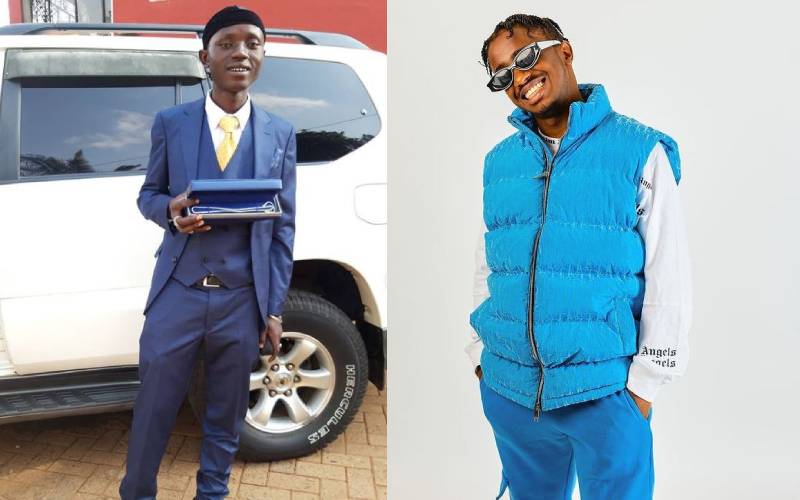 Social media's favorite underdog Wizzo Tano Nane famed for his ``Kwani Ni Kesho" phrase has finally ironed out differences with his peer Ali Abdi famed as 'La Beaste' following a random meeting between the two a few days ago.
The two who are known for their respective crafts of selling clothes have been at loggerheads after Wizzo called out the latter for making a living selling counterfeit designer merchandise.
Ali has responded to the claims subliminally under his posts when fans comment, and he laughs off claims such as Wizzo is looking for clout.
Ali has gone from purveying designer clothes to owning his own brand, 'La Beaste', and dressing celebrities such as Master Piece, Khaligraph Jones, Boutross just to name a few, but his main highlight thus far has been delivering clothes to former Prime Minister, Hon. Raila Odinga at his private Karen residence.
La Beaste posted a video of the odd meeting with Wizzo, where he is in a car and Wizzo converses with him from the window of his seat relaying his stance on "Waatu waache kuvaa umbwakni. Vijana wapge mboka".
La Beaste would caption the post, "We don't beef .. we make money. Kwani ni kesho."
Related Topics