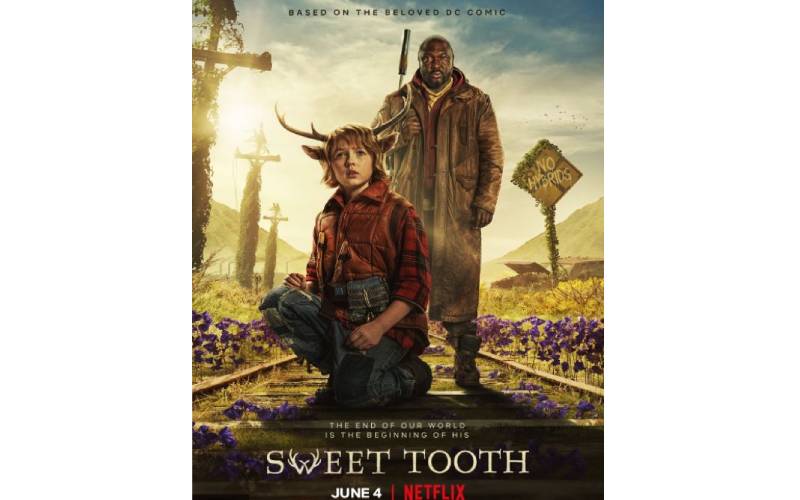 Ten years ago "The Great Crumble" wreaked havoc on the world and led to the mysterious emergence of hybrids; babies born part human, part animal. Unsure if hybrids are the cause or result of the virus, many humans fear and hunt them.
After a decade of living safely in his secluded forest home, a sheltered hybrid deer-boy named Gus unexpectedly befriends a wandering loner named Jepperd.
Together they set out on an extraordinary adventure across what is left of America in search of answers - about Gus' origins, Jepperd's past, and the true meaning of home.
But their story is full of unexpected allies and enemies, and Gus quickly learns the lush, dangerous world outside the forest is more complex than he ever could have imagined.
Thumbs up
Based on the DC comic book series by Jeff Lemire this film will get you hooked. The story telling, plot and characters are just well thought out and interesting. The story is original, poignant and heartfelt. The acting is flawless; Gus, Jep & Bear are great on their own and when paired in combination they bring their characters, and their world to life.
Thumbs down
The virus in the show is beyond ridiculous, even for a comic book. The show is also very childlike in some scenes, then very adult in others. It is as if they could not decide exactly what age demographic they wanted to go for, so did a little of everything. Definitely PG 13 though.
Verdict
Pandemic + Hybrids + Apocalypse = The perfect Friday night
Related Topics